Page 2 of 2
DVD
Army Wives: Season 1
Relive all the D-R-A-M-A of the first season of
Army Wives
, the first Lifetime series to break the suck barrier with good acting, believable (well, mostly) storylines and—
finally!
—a steady TV gig for Kim Delaney. It's like
Desperate Housewives,
only less annoying.
LifetimeTV.com
Finish Line
Imagine The Fast & The Furious with a NASCAR angle, an illegal arms-trading subplot and Scott freakin' Baio (!) as the cigar-chompin' millionaire crime boss running the whole show! Need I even mention the young driver working as an FBI mole and boinking the boss' hot daughter? RHITV.com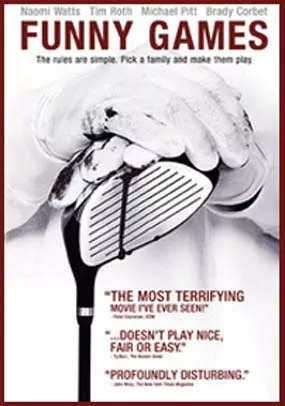 Funny Games
Michael Haneke re-brings the ultra-violence in a remake of his 1997 Australian psychological thriller, now starring Naomi Watts and Tim Roth as a couple tortured by yuppie pricks (really, who hasn't been?). There's also a Deep Message about violence as entertainment. Sorry. WarnerBros.com
The Other Boleyn Girl
Scarlett Johansson and Natalie Portman (and Eric Bana … zzz … oh, dozed off) star in the umpteenth retelling of King Henry VIII's historical threesome, with lush cinematography, lush costumes and lush bosoms heaving out of same. Sony.com
Witless Protection
The Oscar-snubbed tour de force starring Larry the Cable Guy (as a redneck sheriff!) and Jenny McCarthy (as … a brunette!) inadvertently involved in FBI intrigue and metropolitan high society. If you see only one sleeveless comedy this year, make it Witless Protection! Ouch … Lionsgate.com

More New DVD Releases (June 10)
7th Heaven: Season 6, The Boondocks: Season 2, The Bucket List, City of Vice, Hawaii Five-O: Season 4, John Adams, Jumper, My Boys: Season 1, The Odd Couple: Season 4, Sidekick

Listen to Bill Mondays at 8 a.m. on X96's Radio From Hell. Sleeveless blogging at BillFrost.tv. Even more True TV linkage at MySpace.com/TrueTV and on Facebook.