Page 2 of 6

LAW, ORDER, ETC.

Vegas
CBS, Sept. 25
Former Las Vegas sheriff Ralph Lamb (Dennis Quaid) just wants to be left alone on his ranch, but the city folks keep dragging him back in! The imaginatively titled Vegas is based on the real-life story of Sheriff Lamb and his 1960 battle against invading Chicago crime lord Vincent Savino (played by Michael Chiklis) to keep burgeoning Las Vegas clean—guess how that turned out? Besides Quaid and Chiklis, the heavy-hitter cast also includes Carrie-Anne Moss, Jason O'Mara and Taylor Handley, but Vegas just comes off like CSI without the tech, or Mad Men with cowboy hats and craps tables.


Elementary
CBS, Sept. 27
Jonny Lee Miller goes all in to out-quirk Robert Downey Jr. as a modern-day Sherlock Holmes—seriously, dude has more ticks than Wilfred in a weed patch next to a whorehouse. Miller's Dr. House-via-Johnny Rotten performance almost pops off the screen and sneers, which goes a long way toward helping you forget that this is essentially another CBS crime procedural and that's Lucy Liu right there playing Watson. Fans of the recent British Sherlock revival likely won't be impressed with Elementary, but the Mentalist crowd will be gobsmacked (if you're going to watch it, get used to looking these up).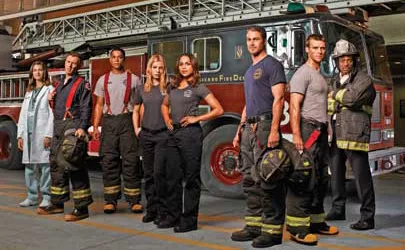 Chicago Fire
NBC, Oct. 10
Producer Dick Wolf brings that Dick Wolf courtroom magic to Dick Wolf's vision of a firehouse in the new Dick Wolf drama that, since it's on opposite CSI and the new Nashville, probably only Dick Wolf will be watching. Unless there's a Law & Order rerun on TNT, so never mind.

Chicago Fire

Arrow
The CW, Oct. 10
Not just the best new show on The CW, but one of the best of the entire new fall season—and it's about the Green Arrow, fergawdsakes. If this hits—and it will; the action sizzles and Stephen Amell is
drea-my
—and inspires more series based on DC Comics second-stringers, I demand a dark reboot of Ambush Bug.
LOVE & WACKINESS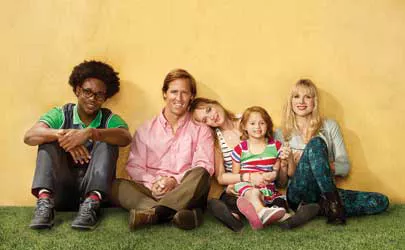 Ben & Kate
Fox, Sept. 25
A lovable-losers comedy tailor-made to fit with Raising Hope right before it, starring Nat Faxon (Bad Teacher) and Dakota Johnson (The Social Network) as brother/sister opposites (Ben's an irresponsible dreamer! Kate's an uptight realist!) who just need to raise Kate's baby girl and—you knew it was coming—learn from each other. Faxon and Johnson aren't quite interesting enough to carry Ben & Kate—fortunately, British comic actress Lucy Punch (also Bad Teacher) injects enough wrong, twisted adrenaline into the show to keep it from flat-lining. Every Will & Grace needs a Karen. Jack, not so much.


Ben & Kate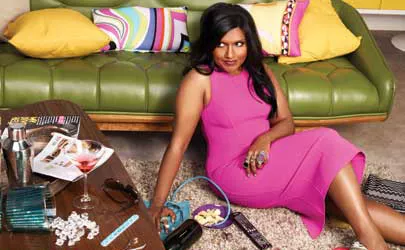 The Mindy Project
Fox, Sept. 25
Like
Ben & Kate
,
The Mindy Project
seems genetically engineered to mesh with the show before it—in this case, that's
New Girl
. Zooey Deschanel proved she could headline a comedy, then wisely stepped back into a tight ensemble; Mindy Kaling, after years of blending in at
The Office
, seems damned determined to put her Me, Me, Me! stamp on this sucker. She plays Mindy Lahiri, an OB/GYN who worships romantic comedies but can't understand why her love life never turns out like one—although getting drunk at her ex-boyfriend's wedding, giving him a smackdown "toast" and then getting arrested for driving a bike into a pool
totally
sounds like a Sandra Bullock movie. It's impossible to predict how the hot-mess
Mindy Project
is going to progress, but there's nothing else like it (or her) on TV—a good place to start.

The Mindy Project
Animal Practice
NBC, Sept. 26
Weeds
' breakout-star-still-waiting-to-break-out Justin Kirk plays a brilliant veterinarian who gets along better with animals than humans—including his new boss/former girlfriend (JoAnna Garcia Swisher). The cast, which also includes Tyler Labine, Bobby Lee and (uh-huh) a monkey, is solid, but
Animal Practice
's pilot (which NBC previewed during the Summer Olympics) is as frenetic and plot-light as a Nicktoon. Still, it's the best offering from the New NBC Comedy Paradigm ("No more of that smart-ass Thursday stuff!"), and how can you deny the funny of a cat that jumps from a skyscraper balcony to get away from
The Wendy Williams Show
?

Animal Practice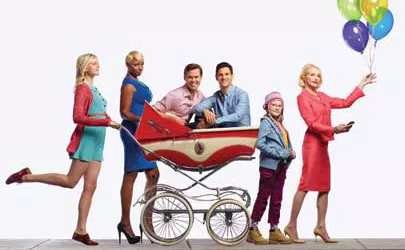 The New Normal
NBC, Sept. 11
Look, I like protesting KSL 5 and its semiannual, nonsensical NBC programming opt-outs due to "inappropriate" content as much as anybody—maybe even more so. But, I regret to inform you that
The New Normal
(which will be aired in Utah by CW30 for your parents long after you've already watched it online) isn't worth the trouble. It's a well-intentioned story about a gay couple (
The Hangover
's Justin Bartha and
The Book of Mormon
's Andrew Rannells) who want to adopt a baby—imagine
Modern Family
if it focused on Cameron and Mitchell and jacked up the sweetness to near-diabetic levels—from a luckless Midwestern girl (Georgia King), but also have to deal with her homophobic/racist/conservative-catch-all mother (Ellen Barkin). Thing is, it's not funny enough to be a comedy or well-written enough to be a drama. Surprising, considering this is a Ryan Murphy production—how did the guy behind the sequined hotpants of
Glee
and the blood-spattered jeans of
American Horror Story
turn out
this
lifeless pair of beige Dockers? KSL should have just waited it out;
The New Normal
will be canceled by Columbus Day.

The New Normal