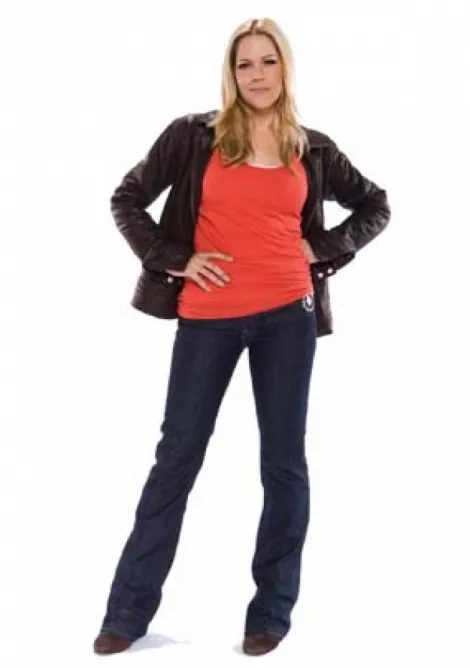 Lost Thursday, May 29 (ABC)
Two-Hour Season Finale: Me, I only care about the polar bears and the giant four-toed foot—where's my closure? Lost will end, definitely, in 2010; the current strike-shortened season has benefited so much from having fewer episodes to fuck around with that I say make the final two about eight eps apiece and call it good. Of course, some have asked me to not recap Season 4 thus far since they have to "wait for the DVD set" because they're far too sophisticated to watch Lost when it's actually on TV like the rest of us. To them, I say … the Oceanic Six are Jack, Kate, Hurley, Sayid, Sun and Baby Aaron! The island can "move"! Mr. Cluck's Chicken is people! Ha!
Last Comic Standing Thursdays (NBC)
New Season: Salt Lake City's hard-working Marcus (just Marcus) has made the first cut in NBC's sixth comedian search—and yet the local media is still obsessed with David Archuleta and That Godawful Karaoke Show. If Marcus makes it past tonight, will he continue to be reality-snubbed a la Survivor: China's Todd Herzog, the gay Mormon straight outta Pleasant Grove? Yeah, probably—Marcus is well past the tattoo maximum to even be allowed near the KSL 5 studio.
In Plain Sight Sunday, June 1 (USA)
Series Debut: USA isn't going to top Burn Notice (returning June 28—squeal!) when it comes to Zero Cool Crime Drama, but In Plain Sight damned near matches it by stepping in the opposite direction. U.S. Marshal Mary Shannon (Mary McCormack) isn't smooth and slick like Burn Notice's ex-spy; she's rough, deadly cynical and drives a beat-up Mustang—less James Bond, more Jim Rockford. With her coincidentally named partner Marshall (Frederick Weller, pushing the glib wisecrack envelope), Mary babysits criminals and informants relocated to New Mexico via the witness protection program. As with the best new-school crime serials, the cases are less important than the characters, and In Plain Sight has a potentially great one in Marshal Mary: Little of her personal story is spelled out early on, a tact that other cable series (say, Saving Grace) could learn from.
The Tudors Sunday, June 1 (Showtime)
Season Finale: Unfortunately, history dictates that Anne Boleyn has to lose her head tonight—stupid history. The darker second season of The Tudors (a sexed-up, color-splashed take on the tale of England's King Henry VIII, with a Project Renaissance Runway flair for fashion) has been almost as much a showcase for Natalie Dormer's smoldering Anne as Jonathan Rhys Meyers' increasingly intense Henry. With at least one more season (and four pending wives) to go, it's tough to imagine the series without her. Unless Showtime starts pulling future wives from the Californication pool …
The Venture Bros. Sunday, June 1 (Adult Swim)
Season Premiere: In the far-too-long-awaited third season premiere of The Venture Bros. (less a Jonny Quest riff than a brilliant and brutally funny satire of superhero culture), the actual brothers—who rarely factor into episodes, anyway—are nowhere to be seen. Ditto Dr. Venture and Brock Samson: This one's all about the origins of The Monarch (the Doc's delusional, butterfly-costumed arch-nemesis) and his beloved Dr. Girlfriend (a husky-voiced Jackie O ringer). Seems Dr. Girlfriend began her super-villainess career as Lady Au Pair ("My murderous moppets were kinda hard to handle.") while The Monarch was originally … a henchman in the Phantom Limb's Shadowmen 9?! Geek-squeal!
Deion & Pilar: Prime Time Love Tuesday, June 3 (Oxygen)
Season Finale: What happens when the two dullest people on the planet are given their own reality show? Ratings gold! What's next? Denise Richards and Dina Lohan? Ha! Oh, wait … really?