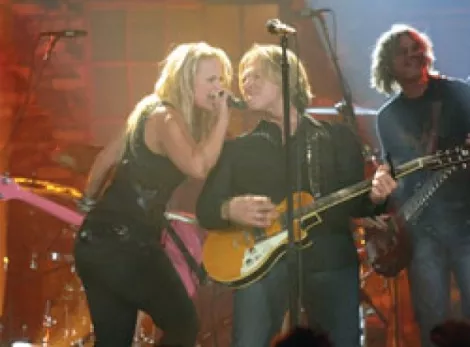 So I've been reevaluating my package … my
Comcast Cable
package, pervos—but thanks for your kind words and support.
Years ago, The Only TV Column That Matters™ signed up with Comcast for a Frankenstein bundle that included a random digital-tier assortment of tolerable movie and music-video channels, as well as a high-speed Internet connection to facilitate my illegal download, er, file-sharing needs.
But since then, the music channels—which all used to be commercial-free, until the suits figured out people were actually watching 'em—have been tweaked beyond all recognition and usefulness (like when I just have to see Bell Biv DeVoe right damn now!), and I'm considering dumping 'em all. This is what I'm stuck with:
MTV Hits
Even the MTV channel that was intended to play nothing but music videos after MTV2 became MTV '90s and MTV-proper devolved into the Hoochie-Skank Brainwashing Network isn't a pure vid channel anymore—who the fuck needs a rerun of Total Request Live? Is someone afraid they missed Ashley Tisdale's breakdown of Pythagorean Theory with whatever former Laguna Beach douchebag is hosting the show that day? Oh, for the integrity of Carson Daly again.
MTV Jams
This used be MTVX, a 24-hour rock/metal music-video channel with no commercials, perfect for spending a day or six with a bottle of Jack Daniel's and bucket of muscle relaxants. It was a beautiful thing, so of course Viacom had to pull the plug and reprogram it as MTV Jams, an urban/hip-hop channel featuring all the rump-shakin' bootie action that MTV Hits simply can't squeeze in between text-message panel discussions about exactly what the hell is the difference between All-American Rejects and Fall Out Boy (hint: the secret lies in the band's designated wearer of the jaunty cap). Where was I? Skeet, skeet, skeet …
VH1 Soul
Nothing but lite (not light, which would be too heavy, understand?) R&B not unlike what you'd hear at a Starbucks on a particularly raucous Friday night when the apron monkeys cut loose and (!) switch the music feed. In other words, utterly useless—unless you're really, really, really into Common or bored enough for a game of Spot the White Girl (spoiler: it's always Joss Stone; Mariah Carey doesn't count).
VH1 Classic
Oh, where to start with this one? What was once a gloriously cheesy and varied cavalcade of yesteryear music videos has been bastardized into an idiotic clusterfuck of VH1-proper reruns and homogenized blocks featuring the same dozen clips every single time—and commercials! Used to be you'd never know what video was coming next ('70s Bowie? '80s Cure? '90s Beck?); now, you can set your watch (it was timepiece people used before cell phones, kids) by Bon Jovi—who are now a country band, apparently. I'll miss you most of all, Metal Mania: Thanks to VH1 Classic's revisionist history, it seems the '80s only produced six metal bands of note, and none of them are Motorhead. Blasphemy!
CMT Pure, Great American Country
Pretty much the same channel—except one, unlike the previous four mentioned, is not owned by Viacom. That would be Great American Country, better known by the unfortunate acronym GAC ("How didya like that new Faith Hill video?" "Just threw up in my mouth! Gack! Gack!"). I can watch either for hours, because all the fun 'n' flash that used to be exclusive to rock & roll videos has now gone country & western: Guitars, fast cars, hot women, free-flowing booze—I'd rather party with Gretchen Wilson than mopey pussies like Linkin Park. Think I'll keep these two channels; if you need me, I'll be on the phone arguing with Comcast for the next three hours …
DVD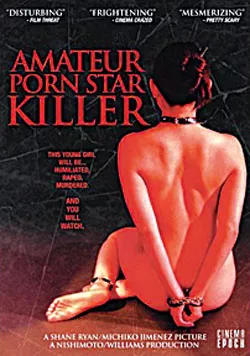 Amateur Porn Star Killer
POV "snuff" film about the rape and murder of a young girl, shot for $45 in a motel. And it's still better than Spider-Man 3. AlterEgoCinema.com
The Best of the Colbert Report
Three hours of Colbert and no Tek Jansen? Still worth it for Bill O'Reilly, "Guitarmageddon" and the origin of "Truthiness." ComedyCentral.com
Flight of the Conchords: Season 1
Believe the hype: The funniest musical comedy since Tenacious D, with timeless tunes about robots and David Bowie instead of weed. HBO.com
I Now Pronounce You Chuck & Larry
All that shit I've been talking about Spider-Man 3 being the absolute worst movie of 2007? Forgot about this one, so never mind. NBCUni.com
Ratatouille
The Pixar blockbuster about a rat chef that made Patton Oswalt a household name and … what? Still an obscure comedian? Huh … Disney.com
Sicko
Michael Moore takes on the American healthcare system, which apparently doesn't treat uninsured ill folks who ate at rat restaurants. WeinsteinCo.com
More New DVD Releases (Nov. 6)
Full House: Season 8, Seinfeld: The Complete Series, Stalking Santa, The X-Files: The Ultimate Collection
BROADBAND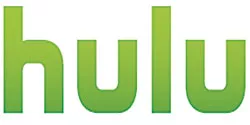 Hulu.com
More than just another badly named network Website designed to get in on the "viral" video game (remember NBC's DotComedy? CBS' InnerTube? Of course not), Fox/NBC beta joint Hulu.com may be the one that gets it right. Unlike YouTube (from whence NBC recently yanked all of its content), Hulu allows you to watch and embed entire high-quality episodes of TV shows—as long as they're Fox or NBC corporate properties.
Listen to Bill Mondays at 8 a.m. on X96's Radio From Hell. Robot Bowie blogging at BillFrost.tv.