The Office Thursday, Sept. 25 (NBC)
Season Premiere: Did you watch all of those online Webisodes with Kevin over the summer? Yeah, me neither. On the season premiere of The Office (which wasn't previewed for the TV intelligentsia), says here that Pam's off to art school in New York and new HR rep Holly (Amy Ryan—sorry, Oscar nominee Amy Ryan) is still rocking Michael's world. Dare I ask, where's Karen? Damn it …
Dexter, Californication Sunday, Sept. 28 (Showtime)
Season Premieres: If there was any doubt left that Showtime is now as essential (if not more so) to a television connoisseur's cable package and/or torrent feed as HBO, the back-to-back returns of Dexter and Californication should wipe it out. Actually, the just-completed season of Weeds should have done that, but why quibble? For once, the biggest challenges Dexter (Michael C. Hall) is facing aren't competing serial killers and the odds of finally being caught, but family, friends and creeping conscience—turns out he was better equipped to handle psychos and cops. Hank (David Duchovny) is facing his own too-good-to-be-true "crisis" in the Season 2 opener of Californication: How to cope with finally getting his One True Love and his daughter back, and landing a writing job as a biographer to a famous record producer? By fucking it up spectacularly, of course. Dexter and Hank are the two most fascinatingly flawed characters on TV—and at least one of 'em should have had a vasectomy long ago.n
| | |
| --- | --- |
| | Don't Miss |
| | Don't Sweat |
| | Don't Bother |
Little Britain USA Sunday, Sept. 28 (HBO)
Series Debut: Don't count HBO out yet; Entourage and the new True Blood are showing a ratings rebound, and Little Britain USA—obviously, a U.K. import—is the funniest 30 minutes the network's aired since Real Sex 85: Octogenarian S&M. Writers/stars Matt Lucas and David Walliams mercilessly skewer a series of increasingly dense and obnoxious American stereotypes in quick vignettes; our big-boned were an easy target ("There are more fat people in America than there are people"), but "fat suits" have now and forever been trumped by Lucas and Walliams' anatomically horrifying "muscle suits." If God, guns and granny are sacred to you, Red-Stater, best skip Little Britain USA.
Chuck Monday, Sept. 29 (NBC)
Season Premiere: The second-season premiere of Chuck directly poses a question only hinted at in the first: What happens when the government creates a new "Intersect" (the database housing all of the FBI, NSA and CIA's secrets) to back up the singular copy currently downloaded in Chuck Bartowski's (Zachary Levi) brain? He's either free, or dead. As his romantic tension with Sarah (ever-hotter Yvonne Strahovsi) and his possibly-to-be-assassinated-once-the-new-Intersect-goes-online tension with Casey (ever-angrier Adam Baldwin) simultaneously rise, Chuck decides he wants step up his game as a real spy, not just a geek poser. Chuck's comedy/action balance appears to be stronger than ever and, with a guaranteed 22 episodes from NBC, that new Intersect backup seems as likely as workable Windows Vista … Sweet Jeebus—tech humor!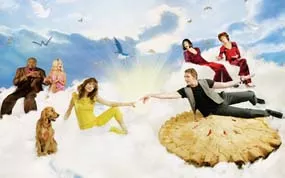 Pushing Daisies Wednesday, Oct. 1 (ABC)
Season Premiere: Pre-season buzz went that ABC wanted to dial down Pushing Daisies' fantastical fairytale weirdness in order to pull in a wider audience. Sure, the show won decent ratings, a mountain of critical acclaim and 12 Emmy nominations (for all of nine episodes produced before the writers' strike last season), but why not dumb it down to a palatable Grey's Anatomy level so viewers don't sprain their thinkers? Thankfully, Pushing Daisies (about a pie maker who brings the dead back to life with a touch, including his true love and his dog, but can never touch them again lest they die for good—oh, and he also solves crimes) is as wonderfully whacked as before; the first episode back is all about bees, nuns and murder. But hey, if you prefer hot doctors fucking hot doctors ...
More Season Premieres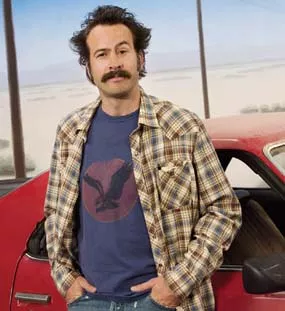 My Name Is Earl
Thursday, Sept. 25 (NBC) Alec Baldwin's favorite show returns for Season 4, not completely disproving being "done" and/or "cooked."

Ugly Betty
Thursday, Sept. 25 (ABC) Betty moves to Manhattan! Regis Philbin, Kelly Ripa and Lindsay Lohan guest! Braces are usually worn no longer than two years! Just sayin,' Betty.

Survivor: Gabon
Thursday, Sept. 25 (CBS) Another group of drama queens are dropped in a jungle, this time in Africa or something. Next …

Grey's Anatomy
Thursday, Sept. 25 (ABC) Meredith and McDreamy may not live happily ever after, after all! Awww!

The Simpsons
Sunday, Sept. 28 (Fox) Are you ready for Homer the bounty hunter and Marge's erotic bakery?
Desperate Housewives
Sunday, Sept. 28 (ABC) The series jumps ahead five years, but the ladies have mysteriously aged 10 (mostly to HD viewers).

Family Guy
Sunday, Sept. 28 (Fox) Brian loses his girlfriend to Cleveland. Need you be reminded that Brian is a dog? No? Cool.

American Dad
Sunday, Sept. 28 (Fox) Roger turns 1,600 years old, thus qualifying him to be a guest star on Desperate Housewives.
Life
Monday, Sept. 29 (NBC) Crews and Reese track a serial killer while being hassled by their new boss (Donal Logue).

Dirty Sexy Money
Wednesday, Oct. 1 (ABC) A missing tranny! A defrocked priest! A major death! A new villain (Lucy Liu)! A birthday party on a yacht! Yow!
Listen to Bill Mondays at 8 a.m. on X96's Radio From Hell. Done & cooked blogging at BillFrost.tv. Even more True TV linkage at MySpace.com/TrueTV and on Facebook.