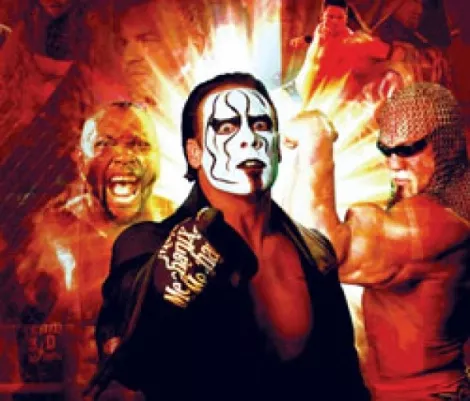 30 Rock
Thursday, Oct. 4 (NBC)
Season Premiere:
Remember how last season I said that
30 Rock
would survive while the similarly
Saturday Night Live
-themed
Studio 60 on the Sunset Strip
would collapse under its own pretensions? No? Anyway,
30 Rock
is back in top funny form (as opposed to a few too many episodes Season 1), with Tina Fey and Alec Baldwin killin' it to the point where they're even upstaging loony Tracy Morgan—and then Jerry Seinfeld shows up! Holy fucking Emmy! Seinfeld arrives to protest Baldwin—who's had a successful summer programming reality shows like
America's Next Top Pirate
—digitally inserting his image into NBC shows (Jerry's
Law & Order: SVU
turn, however, is pure Golden Globe bait) but, ultimately, he just makes Kenneth the Page moist. But what doesn't?
Supernatural
Thursday, Oct. 4 (The CW)
Season Premiere:
With an apocalyptic war looming, Sam and Dean have to hunt down demons from hell and drive to Nebraska—rough day, and yet they still look so pretty. For those keeping score, Dean (the one with the brooding good looks and short hair) only has a year to live, as per his deal with the Crossroads Demon to save Sam (the one with the brooding good looks and longer hair), who's looking forward to having the Impala to himself next season. Here comes the hate mail …
TNA Impact
Thursday, Oct. 4 (Spike)
Season Premiere:
There's non-WWE pro rasslin' on TV? Huh. Now if only someone would bring
GLOW
(Gorgeous Ladies of Wrestling) back—come on, Oxygen, step up. Total Nonstop Action Wresting—now there's a proactive name—finally expands its
Impact
to two hours tonight, which is great news for those of us who enjoy seeing deposed wrestlers of yesteryear (Sting! Scott Steiner! The Dudley Boys! Jeff Jarrett! Raven! Kurt Angle! Kevin Nash! Rhino! Macho Man Randy Savage reincarnated as … a tiny black dude named Jay Lethal? Oooh yeeeaaah!) somewhat alive and not evangelizing for Jeebus (Ted DiBiase—WTF?). Disco Inferno, please call home.
Friday Night Lights
Friday, Oct. 5 (NBC)
Season Premiere:
So
Friday Night Lights
is now on Fridays, which makes it easier to find ("The night's in the title—figure it out, dummy!") and, conversely, easier for NBC to cancel ("You had 156 viewers last season, and now you have 18—figure it out, dummy!"). And, as if The Only TV Column That Matters™ didn't have enough reason to hate
Friday Night Lights
(heartwarming football drama, damned teenagers, Kyle Chandler, etc.), now it's taking over
Las Vegas'
timeslot—woe unto you who make me wait an extra hour for Vanessa Marcil. Call me when Disco Inferno guests as an evil rival-school coach.
Life Is Wild
Sunday, Oct. 7 (The CW)
Series Debut:
A veterinarian moves his family of teens and tweens from New York City to a game reserve in South Africa to care for sick animals—this, like, totally sucks, Dad! But soon they're all bonding and learning Valuable Life Lessons, and I'm wondering "What was so bad about
Friday Night Lights
?"
A Shot at Love With Tila Tequila
Tuesday, Oct. 8 (MTV)
Series Debut:
MySpace queen Tila Tequila admits what previous reality-dating show contestants (winking at you,
Bachelors
) buried deep in their closets: She's bisexual and looking for love/fluids from either camp. Flavor Flav and Bret Michaels, hit the showers … separately, please. Ms. Tequila will narrow the field from 16 straight guys and 16 lesbians (as will actual tequila and whatever else is stocked in the mansion's wet bar); drama, catfights, hot-tubbing, screaming, compulsive shirtlessness and The Apocalypse ensue. Should the world not implode, look for Dana DeArmond in
The Horse Fuckerer
next spring on Animal Planet.
BitRate
DVD
1408
An anti-paranormal author (John Cusack) checks into a haunted hotel room and gets his shit freaked royally. Didn't see
that
coming.
WeinsteinCo.com
The Comedians of Comedy: Live at the Troubadour
Patton Oswalt, Brian Posehn, Zach Galifianakis, Maria Bamford, David Cross, Sarah Silverman and more rock the Troub!
Image-Entertainment.com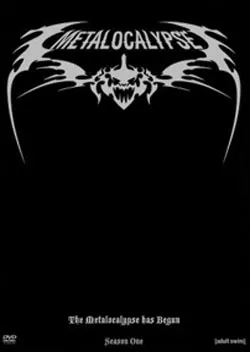 Metalocalypse: Season 1
The hysterically brutal adventures of Dethklok, the world's most powerful metal band and shadow-conspiracy targets. Sorry, Slayer.
AdultSwim.com
The Paul Lynde Halloween Special
The infamous once-aired variety show from 1976 with Kiss, wherein Paul Lynde and Paul Stanley's gaydar canceled each other's out.
SmoreEnt.com
The Sarah Silverman Program: Season 1
The most important socio-political dialogue of our time, or just a hot Jewish chick who says horrible things? Uh … cookie party!
ComedyCentral.com
More New DVD Releases (Oct. 2)
Fantastic Four: Rise of the Silver Surfer, Entourage: Season 3 Part 2, Criminal Minds: Season 2, How I Met Your Mother: Season 2, I Love New York: Season 1, Jericho: Season 1, Shark: Season 1, Slayer: The Unholy Alliance Live, Species IV: The Awakening
BROADBAND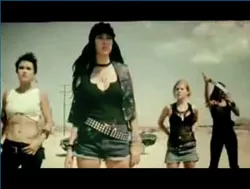 Queens of the Stone Age, "3s & 7s"
QOTSA's trash-tastic new Paul Minor-directed music video for "3s & 7s" almost makes up their new album's overall lack of punch—almost. Four dirty vixens do it up grindhouse-style in a three-minute orgy of bullets, blades, blood and boobs set to an otherwise lightweight Queens tune. Look for it on MTV2, like, never.
Listen to Bill Mondays at 8 a.m. on X96's Radio From Hell. Blood, boobs and blogs at BillFrost.tv.
cw