Summer TV Update
Remember how The Only TV Column That Matters™ told you last month that Rescue Me would likely be returning on FX in July? Yeeeah. Now, the fifth season premiere has been pushed back to April 2009 (!), but FX will be airing five-minute comedic "minisodes," starring Denis Leary and crew, beginning Tuesday, June 24 (leading into 30 Days). The rest: Burn Notice (USA, July 10), The Closer and Saving Grace (TNT, July 14), Monk and Psych (USA, July 18), Mad Men (AMC, July 27), Eureka (Sci-Fi, July 29), The Shield (FX, Sept. 2), Dexter and Brotherhood (Showtime, Sept. 28). Also, It's Always Sunny in Philadelphia is rumored to return in September, so quit asking.
Penn & Teller: Bullshit! Thursday, June 19 (Showtime)
Season Premiere: Who knew there would still be enough bullshit to go around? Well, I did—but I see bullshit everywhere. In the Season 6 opener, Penn & Teller take on The War on Porn, that seemingly endless battle being waged by groups of Morally Outraged Pinheads who want to regulate your TV, your Internet and whatever you're carrying in your pants. By the way, one of those 394 other Viacom properties, CBS, is still airing Swingtown on Thursday nights—be sure and contact your local affiliate (KUTV 2 in Utah) and tell 'em how disgusted you are with the show, whether you've actually seen it or not. See? More bullshit.
Guys Choice 2008 Sunday, June 22 (Spike)
Dubious Awards Show: Usually, I'd avoid anything where the "featured musical headliner" is Disturbed (yes, those "Down With the Sickness" clowns—apparently, they've done something since 2000), but I've become quite invested in this "Who's hotter: Eva Longoria or Eva Mendes?" argument in the commercials for Spike's second annual Guys Choice awards. Naturally, anyone with half a brain and at least two man-nuggets knows the only correct answer is Eva Mendes, but we've all been dumbfounded by the American voting public before, haven't we? And how can I truly trust an awards show whose sole nominees for "Ballsiest Band" are the Foo Fighters and … Linkin Park?
The Two Coreys Sunday, June 22 (A&E)
Season Premiere: Says here, "The first season of The Two Coreys left Corey Feldman and Corey Haim at loggerheads over their personal and professional relationship." Feldman and Haim? Hold up! First of all, there's already been a whole previous season dedicated to these burnouts? Second, I thought this was about the buddy misadventures of Canadian singing sensation Corey Hart and Milwaukee Brewers right fielder Corey Hart! Now that's a reality show! Note to self: Check copyright on Hart 2 Hart …
The Baby Borrowers Wednesday, June 25 (NBC)
Series Debut: Finally, something even MTV would probably look at and say, "Uh, no—pass." In NBC's "intriguing new social experiment," teenagers are given infants and then pretend to be adults. Did I mention this is a reality show, not Saturday at Lagoon?
Black Gold Wednesdays (TruTV)
New Series: So it's Week 2 of Black Gold, the new reality series from the producers of Ice Road Truckers and … man, I hate these fuckers … TruTV, and still no sign of "guest star" Rooster McConaughey, brother of Matthew. Like Truckers, The Deadliest Catch, Septic Tank Rangers, et al, it's simply turn on the cameras and wait/hope for dismemberment; Black Gold just brings waaay too much "Danger's a-Lurkin'" narration to the table. Or so it seems, until these West Texas oil-rig workers actually speak: They all sound like Boomhauer from King of the Hill, but at least there are subtitles. Thus ends True TV's first contact with TruTV—went well, don't you think?
DVD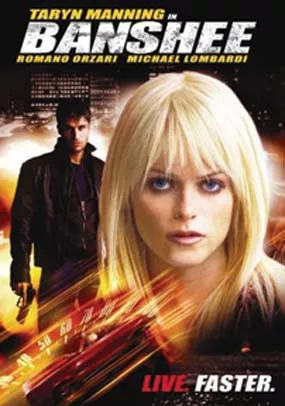 Banshee
Sexy street punk Banshee (Taryn Manning) steals the car of a techno DJ who also happens to be a serial killer; action thrills and bad, thumpy music ensue. Need it be said, "From the director of The Zebra Lounge"?
Image-Entertainment.com
Charlie Bartlett
It's Ferris Bueller meets Rite-Aid in the feel-numb comedy of the year! High-schooler Charlie Bartlett (Anton Yelchin) becomes popular selling drugs and advice to classmates; Principal Iron Man (Robert Downey Jr.) drinks and disapproves.
MGM.com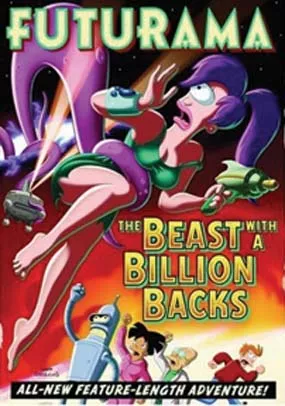 Futurama: The Beast With a Billion Backs
In the second Futurama DVD movie, a tentacle monster (David Cross) from a dimensional rift enslaves mankind, Fry gets a girlfriend (Brittany Murphy) and Bender joins the League of Robots. It's almost like … three TV episodes!
FoxHome.com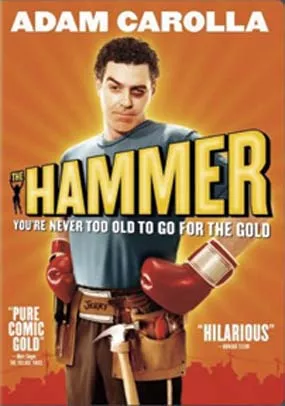 The Hammer
Adam Carolla stars in the sweet comedy about an Adam Carolla-esque carpenter struggling to make it as a boxer who acts a lot like Adam Carolla. So, for all of your Adam Carolla needs, get The Hammer … Adam Carolla.
WeinsteinCo.com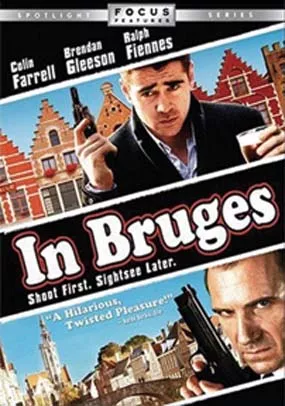 In Bruges
Two Irish hit men (Colin Farrell, Brendan Gleeson) lay low in the Belgian town Bruges after a job goes bad, make unconvincing tourists and question their own morality/mortality—oh, and it's a comedy. Far as can be told through the accents.
NBCUni.com
More New DVD Releases (June 24)
10,000 B.C., Bonneville, Careless, Definitely Maybe, Finishing the Game, The Lodge, Maiden Voyage: Ocean Hijack, Persepolis, The Spiderwick Chronicles, The Tattooist, Telling Lies
Listen to Bill Mondays at 8 a.m. on X96's Radio From Hell. Dimensional rift blogging at BillFrost.tv. Even more True TV linkage at MySpace.com/TrueTV and on Facebook.