Chuck, Ugly Betty Thursday, Jan. 24 (NBC, ABC)
Season Finales: Not going to say, "Thanks to the writers' strike," because that subliminally puts the blame on people who are just trying to get fair pay for their work. How about, "thanks to the pigfucker producers who refuse to unclench a dime"? That's more like it. Anyway, once-promising new series Chuck ends its first season prematurely tonight—I say "once-promising" because it's been so long since NBC aired an episode that I can't recall its proximity to the shark tank. In an even greater vote of confidence from the network, Chuck's two final eps of the season are sandwiched around (ack!) The Celebrity Apprentice, which is only slightly kinder than saying "Let's just burn 'em off on Saturday, mmm-k?" As for Ugly Betty, it's a win/lose: more screen time for show-stealer Amanda (Becki Newton) also means a guest shot by the man she thinks is her father … Kiss lead tongue/Celebrity Apprentice Gene Simmons. Welcome to Bat Lizard Thursday!
Gone Country Friday, Jan. 25 (CMT)
Series Debut: You may have actually heard of and/or remember the celebrities of Country Music Television's twist on the karaoke-reality show: Bobby Brown! Carnie Wilson! Dee Snider! Sisqo! A couple of others! And no Gene Simmons! These rock and R&B singers will be molded into country twangers by Big & Rich's John Rich (the short one with the guitar) as they live together in a Nashville mansion; the performer who can win over a country audience will … become the next Cowboy Troy? Dunno. Did I mention no Gene Simmons?
Torchwood Saturday, Jan. 26 (BBC America)
Season Premiere: Yes, the first season just ended a few weeks ago—with our precious American scripted-programming resources dwindling, don't nitpick. Torchwood's initial outing was an uneven mash-up of smart sci-fi, sexy comedy-drama and boneheaded space cheese straight out of Futurama; laughs came in all the right and wrong places. This season, however, the Torchwood team (back story: they keep earth safe from evil aliens and look pretty doing it) is back on sharp point after averting the apocalypse, lead by time-traveling Capt. Jack Harkness (sci-fi's best gay commanding officer since Capt. Picard). Villain du jour: John Hart, Jack's former lover, played by James Marsters with equal parts of his old Spike edge from Buffy the Vampire Slayer/Angel and Adam Ant's swashbuckler flounce—strap in for hot mano-a-mano action, in every sense.
Rock of Love 2 Sunday, Jan. 27 (VH1)
Roller-Derby Alert: This episode of Skanks 4 Bret Michaels is notable only for an appearance by the Los Angeles Derby Dolls, who are quickly becoming the TV face of women's roller derby, appearing damned near everywhere on the tube these days. The skaters' most humanitarian televised effort thus far wasn't helping fatties on The Biggest Loser, but knocking around Bret's hoochies as they push baby strollers in a test of motherly prowess—like any of those ground-down uteruses are ever going to produce anything besides an STD or a money shot. Anyway, roller-derby action … I'll be there.
In Treatment Monday, Jan. 28 (HBO)
Series Debut: If you liked the no-frills/no-laughs/no-hope simplicity of Tell Me You Love Me, you'll shrug affirmatively at HBO's latest test of your patience: In Treatment, wherein each episode is a single half-hour therapy session—think Dr. Katz, only less funny and squiggly. It's actually better than it sounds, with some excellent, appropriately tense performances by Melissa George, Blair Underwood, Josh Lucas and others as the patients of therapist Paul (Gabriel Byrne). What In Treatment lacks in production value (mostly just a room, a couch and no music with long, uninterrupted takes—like a bare-bones play), it makes up for in ambition: 45 nightly episodes over the next nine weeks. No, it's a first for HBO—Tell Me You Love Me only seemed that long. Ha!

DVD

Aqua Teen Hunger Force: Vol. 5
Guest appearances by Patton Oswalt, Tera Patrick, Andrew W.K., Boost Mobile and Cancer—and it was still a pretty weak season. AdultSwim.com
Curb Your Enthusiasm: Season 6
The season where Cheryl finally dumped Larry—but before he was diagnosed with "long balls." Very important distinction there. HBO.com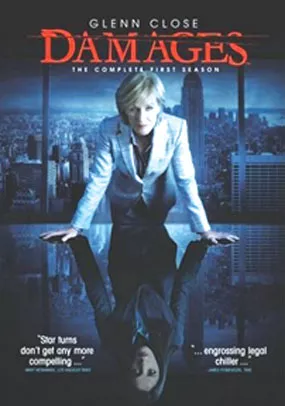 Damages: Season 1
You didn't watch it on FX, so catch up with Glenn Close in the courtroom equivalent of The Shield. Actually, it's way better than that. Sony.com
Fast Girl
A female racecar driver struggles to fulfill her father's legacy. Or something. Also starring Justin Guarini! No, really! AlluminationFilmworks.com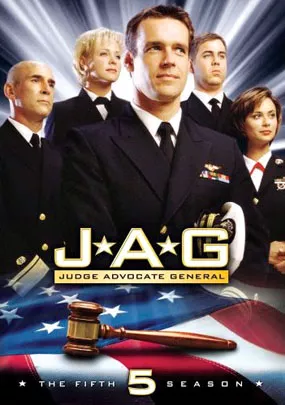 JAG: Season 5
The thrilling season where Harm and Mac were reunited! Just in time for cases with psychics, Wiccans and The Gays! Oh, my! Paramount.com
The King of Kong: A Fistful of Quarters
True story of the epic battle of Donkey Kong champs: The Challenger and The Weasel. Billy Mitchell would be The Weasel. NewLine.com
More New DVD Releases (Jan. 29)
Bordertown, King of California, Moving McAllister, Mr. Untouchable, Pioneers of Television
BROADBAND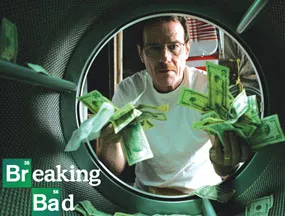 Breaking Bad
AMC's new original series doesn't quite hit the Mad Men benchmark, but the Brian Cranston drama about a high school lab teacher-turned-meth dealer does have that American Dream Gone Bad darkness that cable-ready adults love so (see: Weeds, The Riches, etc). If you missed the Jan. 20 premiere of Breaking Bad, catch up with clips and behind-the-scenes docs online.
Listen to Bill Mondays at 8 a.m. on X96's Radio From Hell. Meth-lab blogging at BillFrost.tv.