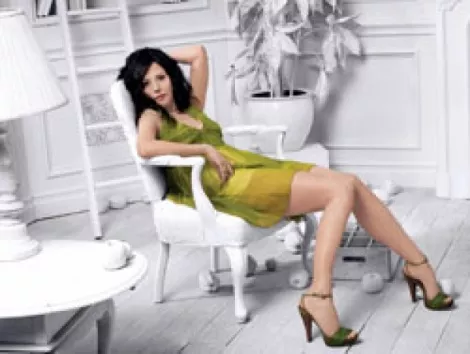 Writers Guild of America Strike
It's still going on, and this month's episodes of most scripted TV series will be the last new ones you'll see until … So, are ya ready to fall back in love with reality TV? Not only will the networks be loading up on reality series to fill out schedules in early 2008 when everything currently in the can runs out, but they'll also be serving up shows they originally shelved because, well, they have 'em. Currently, Fox plans to launch
The Sarah Connor Chronicles, New Amsterdam, Canterbury's Law, The Return of Jezebel James
and
Unhitched
all in early '08, while
24
could very well be pushed back until … 2009. Seriously. Even worse, ABC may run the mere eight new episodes of
Lost
it has on hand in February and leave it at a cliffhanger. Worse yet, struggling, unoptioned new shows like
Dirty Sexy Money
and
Reaper
could be canceled outright just to avoid further headaches. Worser,
Big Brother
could be back as soon as January. Oh, the humanity …
It's Always Sunny in Philadelphia Thursday, Nov. 15 (FX)
Season Finale: Mo' episodes, mo' problems? Maybe all those extra installments of It's Always Sunny in Philadelphia this season—mostly blown out by FX in back-to-back airings, for some reason—weren't the Ultimate Gift of Sickness fans thought it would be. Sure, they've still been funny and perfectly offensive, and a couple even qualify as classics on par with Season 1 ("The Aluminum Monster vs. Fatty McGoo" and "Sweet Dee's Dating a Retarded Person" come to mind), but Season 3 has felt a bit stretched thin. Speaking of which, why is Dennis (Glenn Howerton) always naked now? It's been a bigger distraction than Danny DeVito … oh, I get it. Brilliant.
Kenny vs. Spenny Thursday, Nov. 15 (Comedy Central)
Series Debut: Actually, American debut: reality-comedy Kenny vs. Spenny already has run for three insanely popular seasons in Canada; South Park creators Trey Parker and Matt Stone bought it and dragged it across the border to Comedy Central. Roommates Kenny and Spenny challenge each other to ridiculous competitions like "Who can sit on a cow the longest?" "Who can sell more Bibles?" and … "Who can produce more semen?" Loser of the episode's challenge must perform an act of humiliation; that last one involved drinking the spoils of victory, so you can understand Parker & Stone's keen interest in the series. In their U.S. debut, K&S put forth the challenge "First guy to get a boner loses." You don't want to know what the humiliation is …
Weeds Monday, Nov. 19 (Showtime)
Season Finale: Nancy (Mary-Louise Parker) and her suburban herb crew spent the first half of Season 3 crawling out of the hole and getting back into a comfortable pot-dealing groove after having it all come crashing down at the end of Season 2; what's coming in tonight's finale is more of the same—yet completely different and equally series-changing. The Latino gang Nancy "hired" to take care of the bad-weed bikers who were harassing her torched their crops and inadvertently started a California wildfire (this was filmed long before the actual fires going on now) that may swallow up the little boxes of Agrestic/Majestic. With the DEA (again), her own bad decisions (ditto) and local Jesus freaks (a recent twist) closing in on her, Nancy seems on the verge of finally making a smart move as this dark season closes out. Won't know until next season which, barring this writers' strike going on much longer, should premiere August 2008—by then, Showtime could be the new HBO, FX could be the new Showtime and HBO could be … free.
DVD

Christmas Time in South Park
Ring in the holidays with Mr. Hanky, Charles Manson, the Canadians, the Woodland Critters and "Red Sleigh Down" in Iraq. ComedyCentral.com
Descent
Not the chicks-in-a-cave flick The Descent; this one stars Rosario Dawson whacked on dope and raping her rapist. Good times. CityLightsMedia.com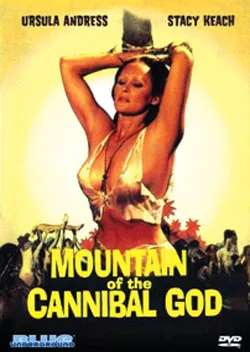 Mountain of the Cannibal God
Reissue of the 1979 Ursula Andress classic about jungle explorers vs. sex-crazed cannibals—now in widescreen! Yeah, finally. Blue-Underground.com
Ocean's 13
This time, George Clooney and the rest of 'em are robbing a bank, called … The Bank. Damn, they're not even trying anymore. WarnerBros.com
Stalking Santa
Paranormal investigators (Santologists) chase Santa Claus, as William Shatner narrates. It's a documentary, far as you know. StalkingSanta.com
The Young Ones: Extra Stoopid Edition
Over six hours of the '80s British TV cult favorite, plus a third disc of new extras. And yes, Hugh Laurie (House) was on it once. BBCAmerica.com
More New DVD Releases (Nov. 13)
Amy Winehouse: Live in London, Bon Jovi: Lost Highway, Gilmore Girls: Season 7, The Last Sentinel, Melrose Place: Season 3, Urban Justice
BROADBAND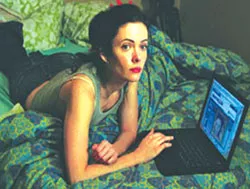 Quarterlife
As in, the "quarter-life crisis" of some modern 20-somethings. Yeah … anyway, this Internet series (which debuted Sunday) comes from the minds behind My So-Called Life, eight-minute eps that ring surprisingly realistic in depicting the lives of young creative types who practically live online—they have crappy apartments and sponge off their parents, but they sure have nice vlogs. Quarterlife.com
Listen to Bill Mondays at 8 a.m. on X96's Radio From Hell. Cannibal blogging at BillFrost.tv.