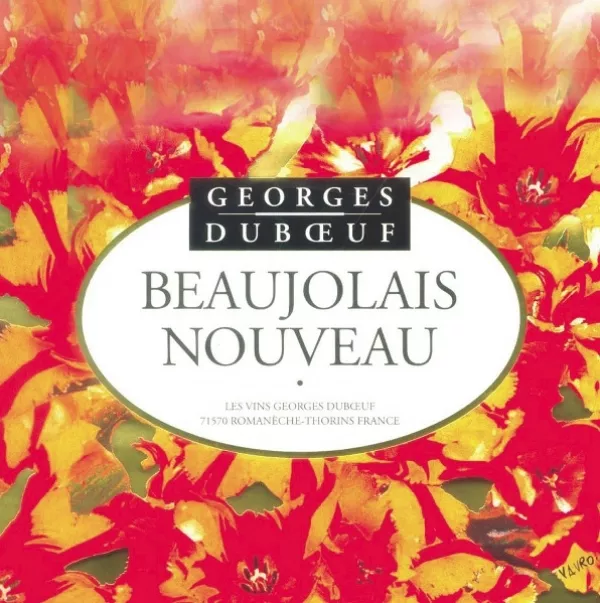 Low-alcohol Beaujolais Nouveau ($11.49)
As another Thanksgiving rolls in and we ponder what sorts of libations to serve with the vast array of Turkey Day flavors, the challenge of what to drink with Thanksgiving dinner can be looked at in two ways: It can be perceived as a burden, or it can be seen as an opportunity.
I prefer the latter: Thanksgiving Dinner can be a laboratory for experimenting with all sorts of food and drink pairings. So, rather than fretting about finding perfect ones, why not have some fun and throw caution to the wind? Sure, there are still some basic food & wine pairing strategies that apply on Thanksgiving, as they do at any other time. But the wild and varied palette of flavors, aromas and colors that the Thanksgiving table provides gives us a splendid opportunity to get creative.
Bubbles are a celebratory way to kick off any holiday get-together. But there's no need to break the bank with expensive Champagne. I'd rather put that money toward a high-quality, organic turkey for the table. So, I like to greet my holiday guests with a glass of inexpensive but festive Prosecco from reliable producers such as Ruffino ($15.37), Adami ($14.99), La Marca ($15.99) or Zardetto ($15.99).
Speaking of Prosecco, here's a recipe for a Ruffino Atunno, a lively cocktail to serve on Thanksgiving: In a cocktail shaker over ice, stir together a 1/2-ounce of apple brandy and a small scoop of cranberry puree. Strain into a Champagne flute and top with 6 ounces of Prosecco. Garnish with a skewered cranberry, if you'd like.
Let's talk wine. The Thanksgiving meal is traditionally loaded with heavy flavors. So, I recommend going light on the wines. Lots of people serve Zinfandel on Thanksgiving because, although its deep origins are in Eastern Europe, it's widely known as an all-American wine. However, Zins tend to be high in alcohol and can overpower most foods on the Thanksgiving table. So, I recommend turning to lighter, low-tannin, lower-alcohol wines. For red wine, Pinot Noir is a slam-dunk—a wine that ranges nicely through dishes like turkey with gravy, mushroom dishes, most types of turkey stuffing and even cranberries. Good lord, there's no end to the range of Pinots available to try on Thanksgiving. Some good American Pinot Noir values include A to Z ($18.99), Hahn ($11.99), Belle Glos Meiomi ($19.99), Simi ($19.99), Heron ($13.99) and Mark West ($12.95).
Other interesting, outside-the-box red wines to serve on Thanksgiving include quaffable, low-alcohol Beaujolais Nouveau from a reliable producer like Georges DuBoeuf ($11.49), and high-quality, dry Rosé like that from Château d'Aquéria Tavel ($18.99), Carol Shelton ($11.99), Atrea ($15.82), Fisher ($14.99), Cline ($10.99) and Le Cirque ($13.99). I also think Sangiovese-based wines—ones with good acidity, fresh cherry fruit flavors and herbal aromas—are a dandy dance partner for roasted turkey with mushroom gravy. Good value-priced Sangiovese can be had from wineries such as Jeriko ($15.99), Luna ($18.99) and Di Majo Norante ($13.99), and an Italian Chianti from producers like Coltibuono ($10.99), Piccini ($19.99) and Straccali ($10.99).
Call me crazy, but I'm leaning toward slightly sweet, frizzante Moscato d'Asti for a Thanksgiving white wine this year. It's a festive, low-alcohol wine even Grandma will love. I recently tasted a yummy one from Ruffino ($12.99), and I also like Bartenura with its iconic blue bottle ($12.99) and Batasiolo ($15.49). I'll also allow versatile Riesling do some of the heavy lifting on Thanksgiving. For an especially sensuous iteration, try the aptly named Chateau St. Michelle Eroica Riesling ($21.99) or Trefethen Family Vineyard's stunning Dry Riesling ($21.99).
Happy Thanksgiving, pilgrim.