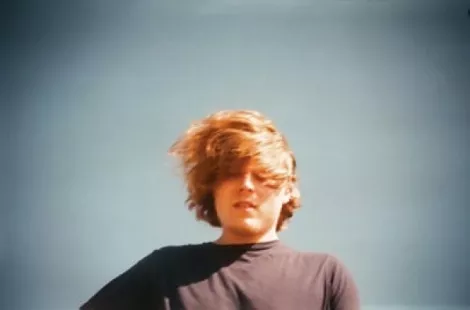 Tune your radio dial to 90.9 FM on a weekday afternoon and you're bound to hear KRCL DJ Bad Brad Wheeler play lo-fi garage rocker Ty Segall. Like much of Wheeler's favored music genre, Segall plays a frayed rock style similar to the White Stripes or the Black Lips. Segall likes his rock raw. One might say he "rawks."
And when the rawk befalls Segall in concert, he gets wild. "I play guitar in the crowd and really thrash around and do stupid stuff like that," he says. However, that explosive live show has consequences: He has a tendency to break his guitars. "I've had like maybe 30 or 40 electric guitars," he says.
The costs add up, so he previously played only cheap electric guitars in the $200 price range, but they'd only last three months and break, Segall says. After spending thousands of dollars on cheap guitars, he's decided to spend $800 and hope that it lasts at least a year or two.
Segall favors a retro '60s sound, so he's turned to vintage guitars—for their sound and for their handcraft. "Old instruments are handmade, so it's just quality stuff," he says.
The 24-year-old's huge archive of solo material—there are 23 records available at Ty-Segall.com—sounds like classic Stooges with elements of the Beatles and Dick Dale, but with a modern edge clearly placing him in the 21st century.
The prolific San Francisco songsmith's latest, Goodbye Bread, came out earlier this year, and he has yet another LP coming out next spring. "I'm the kind of person that if I'm not doing something, I feel really depressed and shitty about myself," Segall says. Call it therapy. Call it insatiable work ethic. Whatever you call it, it's fueled Segall's quick rise in the music world.
Goodbye Bread is a bit of a veer from his standard garage-rawk sound. His older material sounds kind of thrown together, spawned in the moment, and it breathes in its own spontaneity. Goodbye Bread, on the other hand, has vocal melodies and guitar playing that sounds more mature. It's lo-fi and laden with wonderful tube-amp warmth, but it is more refined and intentional. There are songs with shredding guitar power, but they're juxtaposed with slower, poppier songs.
"It wasn't really planned out. The goal for me was to focus on the lyrics more—to make a record that was different from the other records," says Segall, although he reassures fans not to worry about a drastic change of pace. "It's not like I'm not going to make super-fucked-up raw records anymore."%uFFFD
TY SEGALL
w/ Mikal Cronin, Wavves, Spell Talk
Kilby Court
741 S. Kilby Court (330 West)
Friday, Oct. 7, 7 p.m.
$10 in advance, $12 day of show