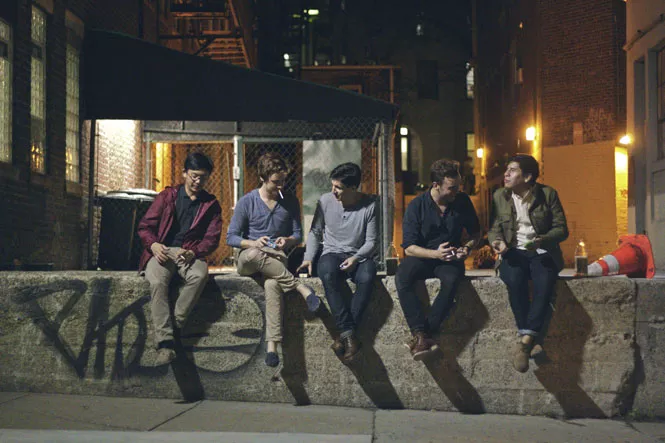 I/O, a post-rock band out of Boston's Berklee College of Music, features Utah's own Tyler Hicks (pictured above at center). The band was recently featured on Dorm Sessions 10, an annual compilation album showcasing 11 bands from Berklee's student-run record company, Heavy Rotations Records. City Weekly recently chatted with Hicks, a native of Draper and guitarist for his five-piece instrumental band.
Where did the name I/O come from?
I'm a music production and engineering major at Berklee, and "I/O" is an audio term meaning "input/output." We latched onto that, our music having no vocalist or words. Listeners can impose their own meaning. What they put into it is what they get out of it. We felt like that idea fit.
What's your music's message?
There's no particular message. I like the idea of people putting their own story to it, putting themselves into it. Everyone in the band had a different feeling when they wrote those songs. Some people were thinking about ex-girlfriends, some were thinking about stress or school, but we all met in the middle and made the song. It's a collective emotion between all of us. Even when we play the songs today, we feel different emotions than we did when we wrote them. My experience doesn't have to be their experience, and they don't need to have the same experience every time they listen.
You've already recorded your debut album Saudade. How did that come about?
I have a friend who graduated from the same program—music engineering—and he was freelancing in a studio. He got us together and we produced it ourselves. We already had the songs arranged and, to save money, we recorded the songs live. Everything you hear is live. We did that in seven or eight hours one night. We just got a bunch of Red Bull, pizza and coffee.
Do you want to produce when you graduate?
Yes, I'd like to open my own studio and record. Hopefully, pursue I/O as long as I can; hopefully, that will become a big thing, and I can do both. That would be my goal: to take the band as far as I can, open my own studio and help people record their music.
It's quite the honor to be featured on Dorm Sessions 10, right?
It was really cool to play the showcase. That was the biggest audience we've played for. It was completely free. They had all this merch they gave to people as an incentive to go, and it was cool to see how that affected people's attendance. It was cool to see people who work on Heavy Rotation Records put everything together and put together a big show. And it was cool to be put together with so many great artists.