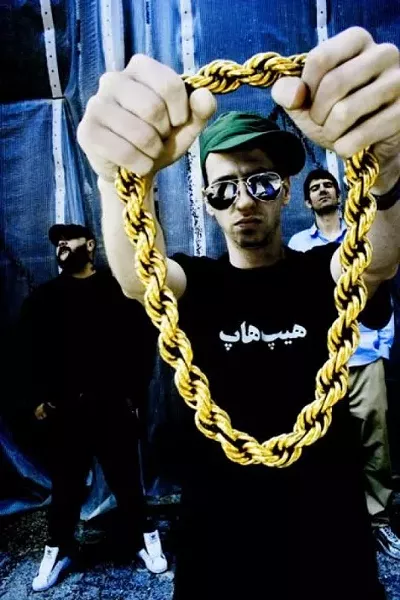 Thursday 12.17
UGLY DUCKLING
In a recent interview, Ugly Duckling's Dizzy Dustin half-jokingly observed, "I think we've proven time and time again that as a group, we don't care about image—which is why we're not successful." The Long Beach, Calif., independent hip-hop trio are doing all right, with a New Year's Eve gig lined up that places them on the same bill as indie heavyweights Cat Power and LCD Soundsystem. But after eight years of steady output, Ugly Duckling isn't a household name—and that's a shame. Inspired by classic soul bands like The Meters and hip-hop forefathers A Tribe Called Quest, these West-Coast emcees produce sounds with massive crossover appeal. Their latest LP, Audacity (2008), bounces with bright production, jaunty rhythms and a sense of humor that reflects a taste for rhymes over fashion. Come, have some fun with the underdogs. Star Bar, 268 Main, Park City, 9 p.m.
A FANTASTIC & CHEERFUL CHRISTMAS CONCERT
If the title for tonight's holiday celebration brings to mind Ren & Stimpy's colorful/twisted jingle "Happy, Happy, Joy, Joy," rest assured the scope of this community event is decidedly more wholesome than the cartoon's emotionally unstable characters. No one, for example, will be forced to enjoy performances by actress/vocalist Angela Winston and internationally acclaimed youth pianists performing classical music and Christmas standards. Best of all, proceeds from the concert benefit the American Red Cross—warm, fuzzy feeling may ensue. Libby Gardner Hall, 1375 E. Presidents Circle, University of Utah, 7 p.m. All-ages.
Friday 12.18
POTCHEEN
These days, the term piracy conjures images of white-collar Internet crime or high-seas robberies conducted by Somali outlaws. But Denver's Potcheen proudly embody the spirit of classic swashbuckling pirates with a twist: These Irish punk/ folk rockers fall in line with today's green movement, touring in a vegetable-powered bus named Bonny (sadly, their original transport, "Grace," met her fate after a FedEx vehicle ended its storied life) and making the most out of each stop. The high-energy sextet mines traditional country, Celtic, rock and punk for unique, yet familiar drinking songs. Raise a glass to the environmentally friendly pillagers at their two-night Salt Lake City residency. Piper Down, 1492 S. State, 9 p.m.

Saturday 12.19
EDEN'S WATCHTOWER
Since forming in 2002, Theta Naught have baffled and intrigued listeners with their unique instrumental compositions based on proclivities for Ph.D-level mathematics, science and engineering. Though their respective careers in linguistics and finance, among other pursuits, don't leave much time for practice, recording or performing, the local musicians make sure to churn out an album every couple of years, and the result always reflects the fascinating discoveries of their far-from-average day jobs. Their latest release and second holiday album is a bit more straightforward than their original material. The group slices and dices traditional Christmas carols into unique configurations. Experience the magic live today when Theta Naught join their Eden's Watchtower Records label mates Born to Ride, QstandsforQ, Elemental, Eliza and Menlo Ohio for an annual seasonal showcase. Admission is free but donations to the Utah Food Bank are encouraged. Nobrow Coffee & Tea, 315 E. 300 South, 5 p.m. All-ages.
DJ Z-TRIP
Everyone's a critic? Nah, everyone's a DJ—or, at least, purporting to be one. From Playboy centerfolds to iPod-wielding hipsters, anyone with a massive iTunes library can rule club land. So, when an artist like DJ Z-Trip comes to town, it's best to recognize how the Los Angeles-based figure is a cut above the rest. Zach Sciappa says he never intended to make a career out of manipulating records, but once his house started to overflow with vinyl, he started playing house parties. Ten years later, he's widely considered to be the godfather of mash-ups—the original Girl Talk with more hip-hop swagger and street cred. Z-Trip's Website features multiple downloads of his work, including the 2008 piece for Obama and subsequent Victory Lap mix with artwork by "Obey" creator Shepard Fairey. Downstairs, 625 Main, Park City, 9 p.m.
Tuesday 12.22


CALICO
The seeds
Calico
sewed during their most active period are beginning to sprout in downtown Salt Lake City. The Platte's latest release,
Grus
, owes much to Calico member Andrew Shaw's time in the local band, which operates under the premise that spaces between sounds speak volumes. With singer/guitarist Brady Gunnell pursuing higher education back East, Calico only occasionally plays out, so it's a rare treat to enjoy their attention to detail in a live setting. All this talk about patience and silence might paint them out to be rather dull or tedious, but Calico is surprisingly intense—even sexy. Their approach to performing will take your breath away. Just wait.
Nobrow Coffee & Tea, 315 E. 300 South, 6 p.m. All-ages.



Coming Up

Two & 1/2 White Guys
(Star Bar, Dec. 23);
Nightmare Before Christmas Costume Party
(Piper Down, Dec. 24);
The Heaters, Future of the Ghost
(Urban Lounge, Dec. 26);
DJ Rob
(Downstairs, Dec. 26);
Thunderfist, Top Dead Celebrity
(Burt's Tiki Lounge, Dec. 31);
Ted Dancin'
(Urban Lounge, Dec. 31);
Legends 2010
(Great Saltair, Dec. 31);
Super Diamond
(The Depot, Dec. 31);
DJ Mom Jeans NYE Bash
(Downstairs, Dec. 31);
Hangover Ball
(Abyss, Jan. 1)