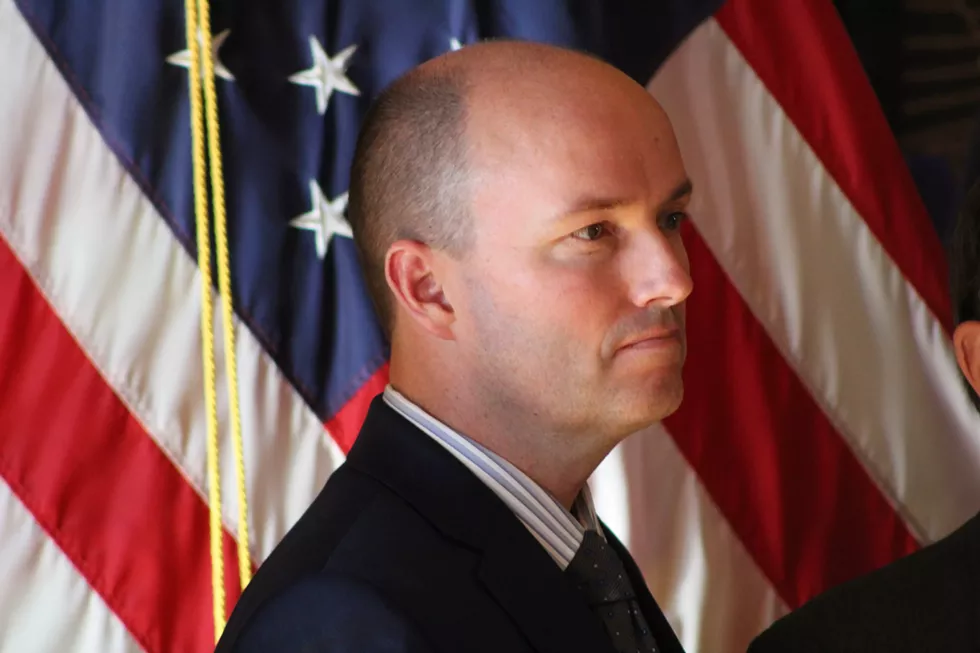 Enrique Limón/FILE
Keep My Voice officials have filed a lawsuit against Lt. Gov. Spencer Cox's office following the ballot initiative deadline in May.
Take it to court.
After months of gathering more than 130,000 verified signatures, backers of the Count My Vote ballot initiative plan to appeal a ruling keeping them off the November ballot.
Just last week, Lt. Gov. Spencer Cox's office announced that while the Medical Cannabis Act and Independent Redistricting Commission will be on November's ballot, Count My Vote—or the Direct Primary Election Act—had an insufficient number of signatures. It was a crushing blow to a group that poured millions of dollars and years of work into helping cement 2014's Senate Bill 54 into law. SB54 allows candidates to get on a ballot through the caucus system or by gathering signatures, like Provo's John Curtis did last year.
But how did we get here?
Five months ago, Count My Vote executive chairman Rich McKeown told City Weekly he was confident they would gather enough signatures. They did. But they also faced a formidable opponent—Keep My Voice—that was adamant about maintaining the caucus system. The group, bankrolled by Entrata CEO Dave Bateman, was able to convince enough people to remove their names, effectively keeping Count My Vote just hundreds of signatures away from its goal.
Tactics included everything from robocalls asking people to remove their names to accusations of misinformation campaigns from both sides. It was what some, such as Count My Vote executive director Taylor Morgan, described to The Salt Lake Tribune in early May as "dirty and deceptive tricks." At stake: control of Utah's Republican Party.
"This was not unanticipated that we would end up in court on this," McKeown says. "Unlike the other initiatives, we really had a super aggressive group going after this and they were able to remove enough signatures that it invalidated the ability for the lieutenant governor to declare that we would be on the ballot."
Utah's rules for ballot initiatives allows time for people to request signature removals and for people to campaign for those removals. Count My Vote supporters came up 570 signatures short in three of the required 26 senate districts. McKeown says they have until June 15 to file an appeal with the Utah Supreme Court.
McKeown adds they want to find out if there were any inconsistencies in invalidating almost 28,000 signatures that were thrown out. Nearly 4,000 of those were removed because they didn't match voter records.
"This is a process that is filled with subjective decisions," he says. "So, every signature on a petition has to be verified and validated. This process, it was never contemplated there would be four initiatives that would get through simultaneously or that the county clerks would have to deal with that many [signatures]."
He says Count My Vote will see if there was any human error or an "introduction of bias" in the process. The ballot initiative campaign has already experienced some human error. The Utah County Clerk's office misplaced thousands of signatures packets for Count My Vote in mid-May. The explanation: They were put in the wrong pile.
But the Count My Vote vs. Keep My Voice fight doesn't end there. Keep My Voice has already filed a lawsuit against the lieutenant governor's office accusing it of handling signature removals inappropriately and not enforcing "anti-fraud provisions."
Keep My Voice's director, Brandon Beckham, tells City Weekly he sees what Count My Vote has done as a "way to dismantle the caucus system."
"We expected that when we've been involved in this for four-and-a-half, five years almost," he says. "It hasn't changed—same actors, same tactics and it just so happens this time, though, they have some people who are heads of agencies in government, which is disconcerning."
Beckham cited members of the Legislature who sponsored SB54 and have pushed for election reform. Former Gov. Mike Leavitt and former First Lady Norma Matheson also have been long-time supporters of Count My Vote.
Cox's office said it could not respond to City Weekly's request for comment citing the ongoing litigation.
Keep My Voice initially started out by filing its own initiative earlier this year but did not have enough time to collect the thousands of required signatures. Knowing that, they moved to the signature-removal process, where Beckham says they "came across a lot of cases of forgery."
"I'm very confident in saying about 20 percent to maybe 25 percent of the people whose names are on that petition actually intentionally signed knowing what it was," he says. "The rest is garbage—that's why it's so easy for us to go get signature removals."
Keep My Voice advocates claim they met with a lot of people who told them they didn't know the whole scope of the petition they signed. Beckham says "it's not hard" and "it's just telling them the truth, giving them the facts." But McKeown sees those tactics, including the robocalls, as "deceitful."
Beckham, though, like McKeown, says he would like to see more regulation in the initiative process.
"There needs to be some accountability, there's just no accountability," Beckham says. "When a guy goes to get a signature from a person, he should be required to say certain things to the voter; he should be giving them a receipt for the signature so they know they're on this petition and what they signed; there should be some type of language on the receipt that says you can remove your signature by this day and so forth, and there's nothing."
That lack of regulation has now led these two groups to court.
"The problem with this legislation is you can never be certain you've gotten enough signatures," McKeown says. "The difficulty and complexity of this statute is there is no certainty for those trying to get on the ballot. Despite the fact we have this overwhelming majority of people in the state that believe positively about this, you have a small sliver of a small minority that are able to derail and disenfranchise the vast majority of Utah voters."