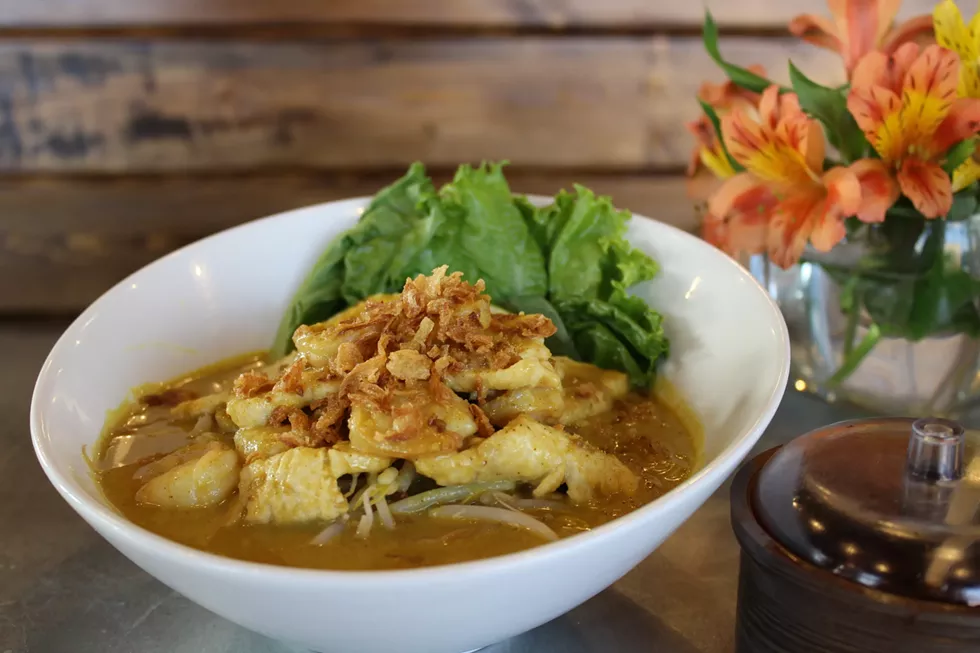 Enrique Limón
Makanmakan's tasty laska
New kid Makanmakan (33 E. 11400 South, Sandy, 801-251-0967) opened its doors a couple of months back with a mission to celebrate Asian street food by preparing a cultural mixtape of dishes from all over the continent.

Food here is most definitely on point, but much of the restaurant's success is due to its snappy aesthetic. The colorful outdoor neon sign that merges the words "street" and "eat"—along with its minimalistic interior and conspicuously placed collection of Asian snack foods—are thoughtful choices that make Makanmakan an approachable mix of the familiar and the exotic. The fact that it looks like a Pei Wei is the restaurant's secret weapon, as familiar design cues lure curious diners in for food that you wouldn't expect from a restaurant in the middle of Sandy.
Those acquainted with Thai and Vietnamese cuisine will find a few familiar touchstones while perusing the menu, but the curry entrées are unique enough to warrant their own separate recognition. With Utah's cold, smoggy winter upon us, a heaping bowl of laksa ($10.55) is a great place to start. Now that the pho craze is dying down, it's easy to see this comforting soup emerge as a new trend contender. Inside the bowl you'll find a curry-based soup, playing with a heartier, almost stew-like texture. The generous rice noodles that soak up every ounce of the savory coconut flavor, which also pairs nicely with the roast chicken and shrimp. It's a great cold-weather dish as-is, but I strongly recommend making liberal use of the housemade chili paste that comes on the side. After a few spoonfuls paired with this spicy condiment, the laksa's foundational flavors wake up and do the Time Warp.
Perhaps the most intriguing item on the menu is a little dish called gulai kambing ($11.25), which consists of yellow curry served with bone-in chunks of goat meat. The novelty of eating curried goat in a gastro landscape dominated by chains like Village Inn and Buffalo Wild Wings was what initially made me want to give it a go—and I'm glad I did. The goat's rich, slightly gamey flavor works well with curry, though I was hoping for a little more kick. Makanmakan doesn't usually skimp on the heat, but this one could use some more bite.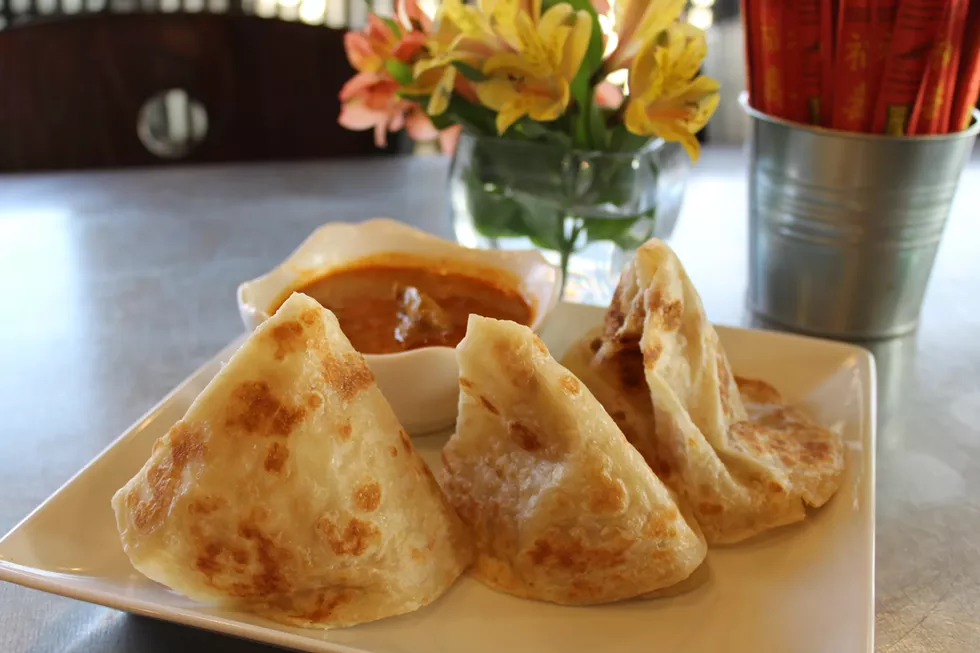 While Makanmakan's entrées are solid, its strengths stem from its menu of starter items. These bites transport the diner to a Singaporean market. The roti canai ($4.75) is a plate of folded, flat-top fired flatbread accompanied by a small bowl of luxurious curried chicken. It's in the same vein as naan, but its crispy exterior texture sets it apart. I was also pleasantly surprised by the martabak telur ($6.75): a square pancake stuffed with scallions, ground beef and eggs. It hearkened back to some traditional American breakfast flavors, but the acar garnish (pickled cucumber, carrots and Fresno chiles) supplied a pleasant punch of Indonesian flavor.
With a clever design strategy and a thoughtfully crafted menu, Makanmakan is a welcome addition to Sandy's gastronomic ecosystem. It's a place where hardcore foodies and casual diners can bond over some well-cooked goat meat.


<!——StartFragment——>
Open:

Monday-Friday, 11 a.m.-3 p.m.
and 5-9 p.m; closed Sundays
Best bet:

The gut-busting

laksa
Can't miss:

The selfie-worthy setting