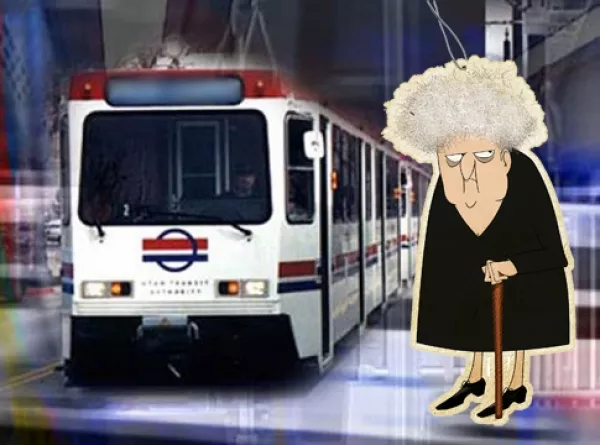 Eight premium perks that come with new Utah Transit Authority rate hikes:
8. Choice of TRAX train scents: Senior Citizen, Hobo Urine or Potpourri.
7. A copy of the real bus schedule, which simply says "We get there when we get there."
6. Riders who talk loudly to themselves will be paired up to give the appearance of conversation.
5. Complimentary, slightly-mangled copies of last week's City Weekly—with most of the pages.
4. An extra 30-45 commute minutes to savor the fantasy of murdering your boss today.
3. More intimate physical contact than you've had all month. You're welcome.
2. No more FrontRunner service to Provo. You're welcome.
1. Lavish, Cribs-style video tours of UTA execs' mansions on select routes.