The early part of the year is premiere time for more than just Hollywood's red carpet celebrities. It's the season that Utah's fine food purveyors announce their new products to the world at distributor and food expos across the nation.
Katie Schall, National Sales Representative at Beehive Cheese, explains that Beehive has been attending the Winter Fancy Food Show for the past 7 years. "Attending the show allows us to maintain relationships with our current distributors and wholesale customers. It's an opportunity to set annual goals and expectations for the year. It allows us to gain sales leads and valuable media exposure through sampling."
From the Fancy Food Show in San Francisco to AmericasMart in Atlanta and back to Anaheim for Expo West, here are some new and exciting items coming to Utah grocery shelves and restaurant menus this year.
Cornaby's
Utah's largest fresh raspberry producer has branched out to supply bakers with fruit products all year long. New pie fillings, savory fruit sauces and spreadable fruits are just a few of their extensive and rapidly growing line. Head over to any local Harmon's and order a filled donut at the bakery to try their new pie filling flavors.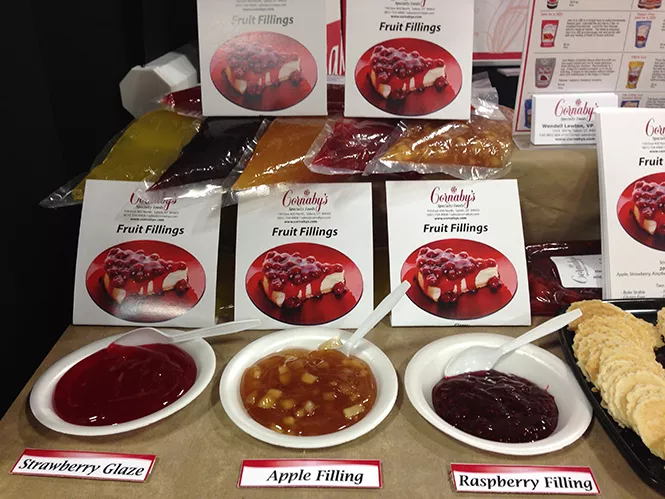 Creminelli Fine Meats
Wild game is the meat of choice this year. Creminelli offered their bison and elk salami in their Creminelli Club box over the holiday season and locals will also find it around town in limited quantities.
Kara Chocolates
Located in Orem, Kara Chocolates introduced some new boozy caramels including tequila and stout caramels. Look for more throughout the year featuring Utah-made liquor.
PepperLane Preserves
New owners and a move from Wanship to Midway are the big news for PepperLane, but both put them in position to now offer 15 flavors of their specialty jalapeno preserves in addition to some gift packs for 2015.
Slide Ridge
Continuing their run on tongue-tingling, all-natural vinegar products, Slide Ridge launched a new dark malt vinegar product to rave reviews and rolled out a green chili and honey marinade (which Utahns enjoyed all last summer) to a national audience. Look for a light malt vinegar product coming soon as well.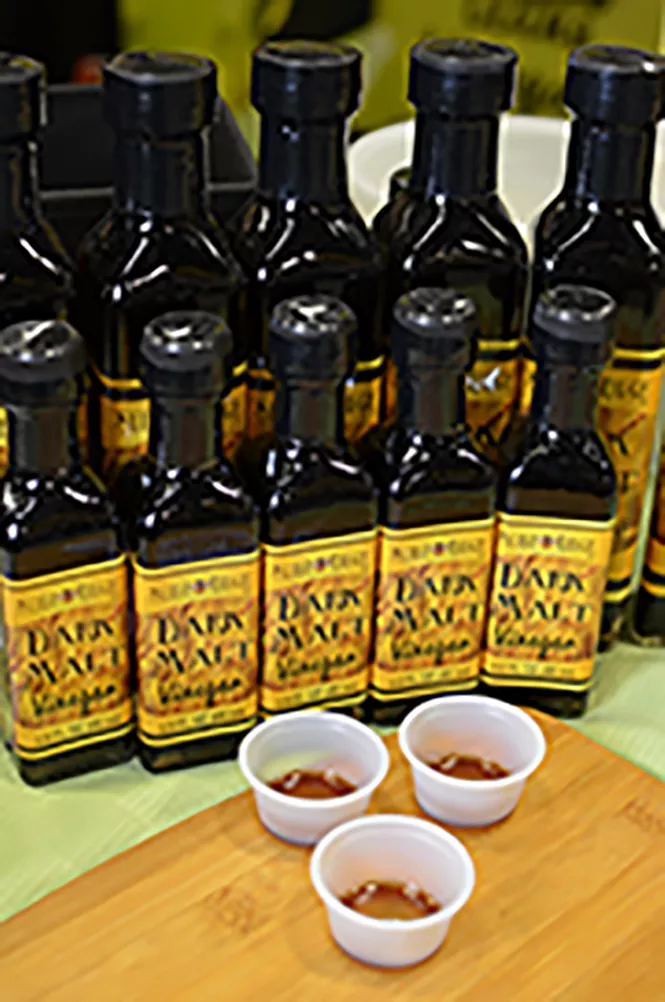 Taffy Town
Their new salt water taffy of the year is chicken and waffles—which tastes primarily like maple syrup. They also launched the melon mix of honeydew, a new cantaloupe flavor and watermelon taffy.
Pop Art Snacks
Ramping up to launch nationally in Whole Foods this spring, Pop Art is also popping up two new flavors for customers: Tandoori Yogurt and Nori Sesame. In his own classic, pop-art style, owner Mike Dobson is dishing up samples this year in a shirt made from recycled Pop Art packaging.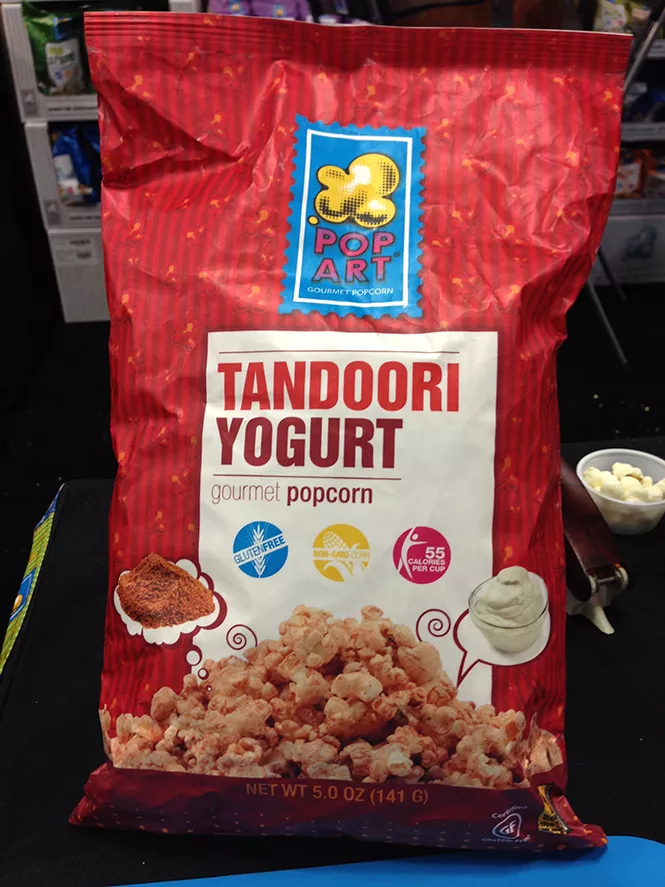 Blue Cattle Truck
Based in Springville and sourced from a single family in Mexico, Blue Cattle Truck's Mexican vanilla products are top-notch. Their newest product is a Mexican vanilla bean paste perfect for bakers and mixologists who want to see vanilla bean flecks in their culinary creations. One teaspoon of paste equals a whole vanilla bean.
Lucky Spoon Bakery
Lucky Spoon's new gluten-free mini cupcakes in two flavors (Very Vanilla and Chocolate Butter Cream) are already flying off the shelves in Harmon's, Whole Foods and Sprouts, plus via Harry & David during the holidays.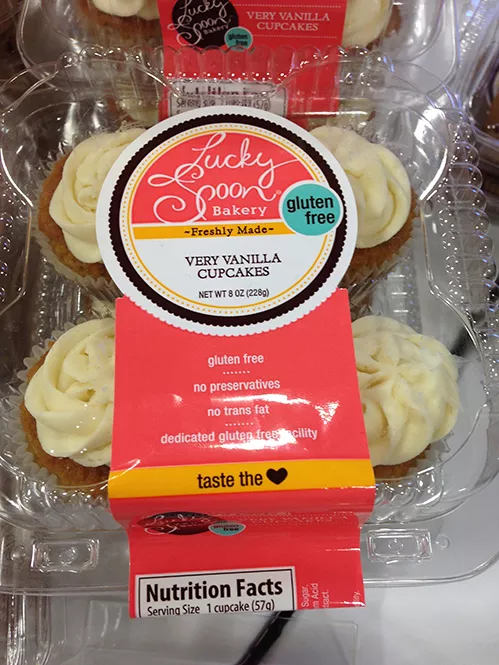 Kencraft Candy
Located in American Fork, Kencraft continues to turn out colorful candy treats for children and adults of all ages. New this year are the pinwheel and round up pops along with new lollipop shapes in lots of holiday and summer variations and the ability to print fondant.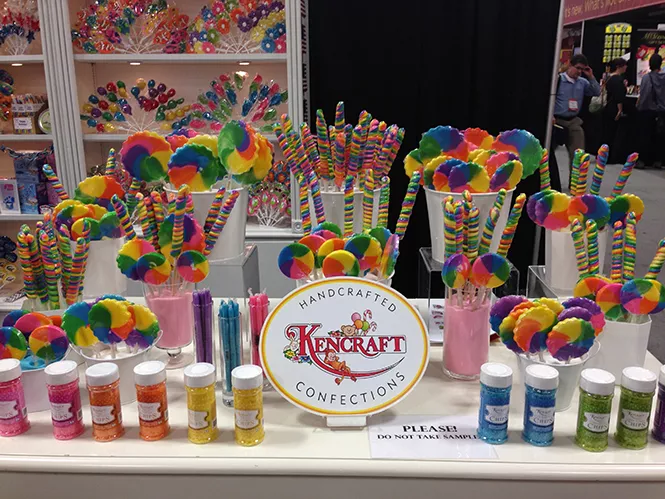 Heber Valley Cheese
The biggest Utah newsmaker of the Winter Fancy Food Show was Heber Valley Cheese. Although they were sampling two new flavors (Smoked Jalapeno Bacon and Three Cheese Cheddar) at the show, it was their Vanilla Bean Cheddar that garnered mention as a Top 5 Trend of the event.