R. Scott Phillips has a vision, an image in his head of hundreds of teenagers filling the Adams Shakespearean Theatre at midnight, their faces aglow with not only the joy of experiencing one of the Bard's classics performed underneath the stars, but also from the ambient light of their cell phones as they text and tweet their thoughts about the action on stage.
"Hey, a guy just stabbed this dude and there's blood all over the stage," Phillips imagines one message might read. "It's pretty cool, man."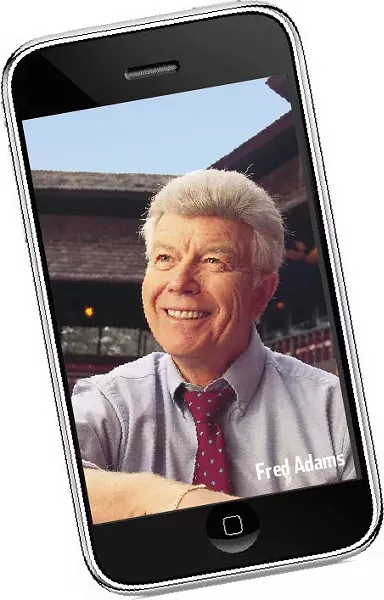 That vision of the Utah Shakespearean Festival's executive director is not close to reality yet—the latest shows start at 8 p.m., and cell phones remain strictly verboten—but Phillips knows the key to keeping the Tony-winning, 49-year-old festival alive and thriving is creating new generations of fans.
Reviews:
The plays at Utah Shakespearean Festival 2010
That's easier said than done, of course, especially in the instant-message, instant-access, instant-gratification world of 2010, a mere 400 years or so since Shakespeare's heyday.
"Let's face it, we do plays by a bunch of dead white guys," Phillips said. "We can continue to spin our wheels the same way we have for the last 49 years—and yes, we've been successful—but we have to get ahead of the curve, not just stay out there saying, 'We're going to do it this way because we've always done it this way.' The world is changing."
Much of the appeal of the festival, of course, is that it can feel like the world has not changed. Part of that is Shakespeare's remarkably pliable catalog of plays, full of themes and characters and plots that resonate today, as they have in every era since Mr. Bill died in 1616. And part of it is the experience fans have when they attend the festival on the Southern Utah University campus, sitting in the open-air replica of Shakespeare's famed Globe Theatre, watching actors deliver the delicious, centuries-old dialogue in full Elizabethan costumes after a pre-show party with their fellow groundlings at the Greenshow performances filled with music, dance and cuisine such as turkey legs and horehound candy.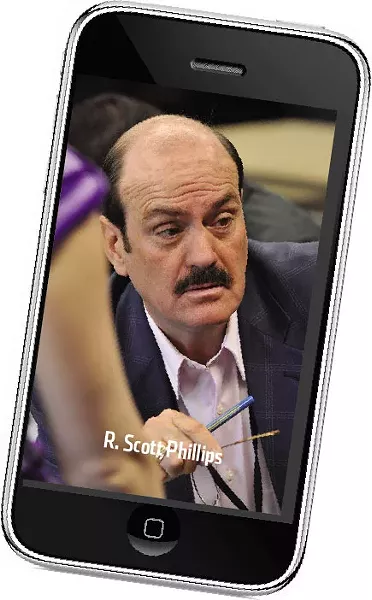 Attractive as the festival's activities might be, the USF has not been immune to the effects of the economy. In the past few years, the festival had to shrink its schedule and its staff, and there have been no pay raises for those who remain—a "real morale buster," Phillips said. Still, there are signs things are looking up. Ticket sales for this summer are up 12 percent from 2009, and in 2011 the festival plans to reinstate the number of performances to 2008 levels. And the administration continues raising money to replace its 33-year-old outdoor theater as the festival approaches its 50th birthday next year.
"We did a marketing study a few years ago, spent a lot of time and money, and when it was all said and done, they came back and said, 'The two main problems are in your title: Utah and Shakespeare,' " Phillips said with a laugh. "Because people from outside think that in Utah, you have these iron gates that lock behind you when you come into the state. And Shakespeare has what I call 'Shakes-fear.' People are just afraid of Shakespeare."
Even those inside the state sometimes struggle with the notion of traveling to Cedar City for the festival, Phillips said, even though it's only three hours from Salt Lake City.
"It's kind of like a forced vacation, because we are far from anywhere," Phillips noted.
One Man In His Time Plays Many Parts
The festival took a major step toward the future with the May announcement that David Ivers and Brian Vaughn—both of whom have acted, directed and taught at the USF for much of their adult lives—would become the festival's co-artistic directors at the end of this year.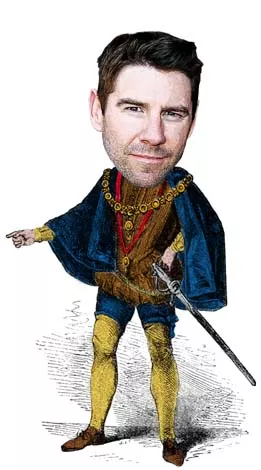 Ivers, 40, first arrived at the USF as an acting intern; he spent his 21st birthday in Cedar City ("Thank God Las Vegas was down the road"), met his wife Stephanie (a SUU grad) when he was working at the festival, and is now raising his son in Cedar City. Vaughn, 38, first visited the USF as a Phoenix high school student, attended SUU and met his wife Melinda Pfundstein when both were acting at the festival. They now have one daughter and are making Cedar City their home.
While much ado was made of their hiring, Ivers said any changes that the duo undertake will be subtle, especially at first.
"It's not like all of the sudden we're going to come in here and paint everything neon green," Ivers said. "But we did just order a Nerf hoop for our office door. That's one change."
Both men want to make sure to keep pleasing the core audience that festival founder Fred Adams—still involved, primarily in fundraising for the new theater—managed to create in the small, rural town, while acknowledging they are already thinking of ways to make the storied company relevant to new audiences.
"A lot of what we're thinking of is to reawaken how we go about doing these plays," Vaughn said. "We're really focusing on how to make the plays come alive a little bit more. David and I are interested in producing newer, more contemporary plays within our season, but nothing to the extreme that we're going to alienate our audience. I mean, it's been going 50 years. It's got a pretty amazing blueprint."
"We're not young anymore, but we're also not the generation above us," Ivers added. "We have a responsibility and an interest in cultivating and generating a younger audience to expose what we do—Shakespeare in particular, and American classics—and in finding a way to brand it in such a way that makes it as appealing as other media and the onslaught of immediate gratification that comes in our society. All of which I love, by the way!"
Utah Shakespearean Festival Guide:
What to eat, see and drink in Cedar City

You might notice some of USF's attempts to appeal to young audiences by modernizing some of the productions, like when Ivers directed a production of The Complete Works of William Shakespeare in fall 2009 incorporating the Kings of Leon in the sound design, as well as songs by Journey and other classic rockers. Another idea is expanding the festival's nascent new-play program from simply stage readings to full-blown productions. And yet another way is face-to-face interaction with potential audiences, with Ivers and Vaughn leading the charge. "We want to get out in Salt Lake City, to the universities," Ivers said. "I want to go to The King's English, or go to The Tavernacle and hang out and have mixers, do stuff like that where we're breaking down the walls socially as much as we are in terms of our product. I'm not sure yet how we do that."
When I Was Green In Judgment
One way the festival creates new audiences is by getting to the kids well before they become jaded hipsters, via traveling programs to Utah elementary schools, a high school Shakespeare competition each fall that draws nearly 100 Western schools to Cedar City, and a 9-year-old program called "Playmakers," a summer camp of sorts that teaches kids between 6 and 16 about Shakespeare and play production.
The key to making lifelong fans, whether you're talking about preteens, college kids or retirees, is to get people to sit down and watch a Shakespeare play in person. On that point, all involved with the festival agree, noting that many people come to their "Shakes-fear" because of a nightmarish English teacher who once led a class through a sit-down death-march read-through of
Julius Caesar
. Other teachers might simply gloss over The Bard's work, failing to engage the students' imaginations or to help them get over the language barrier.
For Vaughn, seeing his first, fully produced Utah Shakespearean Festival show, Titus Andronicus, as a high-schooler basically led him to this point in his life.
"It had a lot going for it, a lot of blood and a lot of action," Vaughn said. "It was great, not only seeing the play, but being outside, seeing it in a venue synonymous with the play. It was perfect. The play really came alive for me in a way you don't get from reading it."
"It's a really tricky thing to get into Shakespeare the first time," Phillips said. "And it's a shame, because so much of what Shakespeare dealt with we deal exactly with today, whether it's the idea of acceptance, or young love, or dealing with the consequences of your actions in MacBeth.
"Someone asked me, 'If Shakespeare was alive today, would he be writing plays?' And I said, 'Hell, no!' He'd be writing TV series and major-motion-picture epics. He was just doing what was of his age. What we call these fancy Elizabethan costumes, that was just what they wore. He'd be doing tattered Levi's and tattoos and T-shirts if he were alive today."%uFFFD
THE UTAH SHAKESPEAREAN FESTIVAL
Cedar City
Bard.org