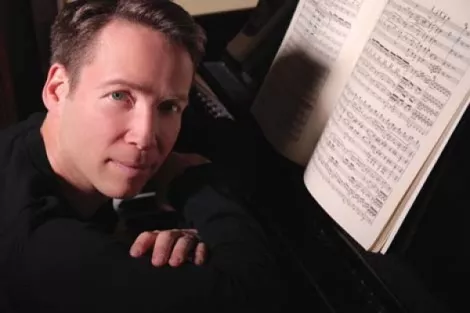 You can't deny the power of pop songs. Love them or hate them, they can easily get stuck inside your head for days and be the determining factor to decide your mood. With the holidays in full swing, so much is going on that it can be difficult to maintain the true spirit. From frantic shopping to icy roads, we could all use something simple and upbeat to brighten our December. To help, the Utah Symphony is presenting its annual Holiday Pops program, consisting solely of classic Christmas pop songs as a means to lift your Christmas spirit.
New Principal Pops Conductor Jerry Steichen (pictured) will celebrate the season by leading the Utah Symphony Orchestra and Chorus in some of his seasonal favorites as well as special guests who will recite "'Twas the Night Before Christmas." If you need a pick-me-up, this event could be it. Never underestimate the power of pop.

Holiday Pops with Utah Symphony @ Abravanel Hall, 123 S. West Temple, 801-355-ARTS, Dec. 18–19, 8 p.m., UtahSymphony.org.