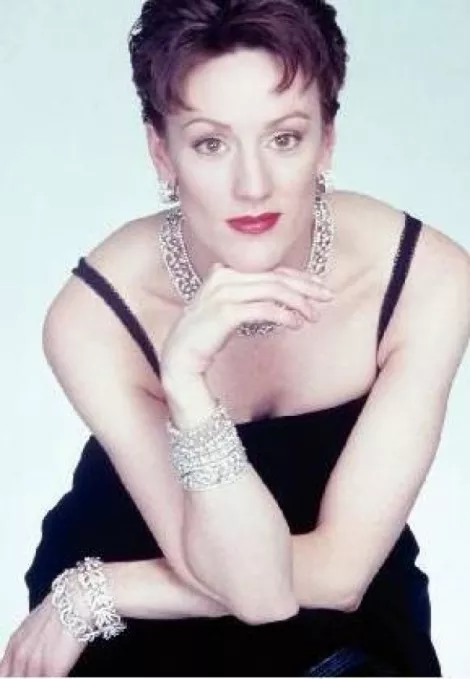 Summer nights at Deer Valley continue to be a remarkable place to experience the Utah Symphony—and to see the variety of delightful entertainment the organization can provide.

Friday night, the Symphony—conducted by next season's Principal Pops conductor, Jerry Steichen— performs Prokofiev's beloved symphonic fairy tale Peter and the Wolf. Actor Treat Williams—who used to hang around these parts when his series Everwood filmed here—provides the narration for the story of a boy and his animal friends on a dangerous hunt, while Ballet West dancers provide visual accompaniment. With a program that also features Rossini's William Tell overture—better known to some of us as the "Lone Ranger" theme—it's a fully multimedia performance for all ages. The older kids among us might be more the target audience for Saturday's Bravo Broadway program, which showcases the compositions of Rodgers & Hammerstein. Guest vocalists Lisa Vroman (pictured), Doug LaBrecque and William Michaels perform some of the most beloved tunes in the history of Broadway musicals, including show-stoppers from Showboat ("Ol' Man River"), The Sound of Music ("Climb Ev'ry Mountain," "The Sound of Music"), The King and I ("Shall We Dance?"), South Pacific ("Some Enchanted Evening") and Oklahoma ("Oh, What a Beautiful Morning").

Whether your musical tastes run to the old masters or the Great White Way, there's a reason for you to spend a weekend night under the mountain stars. Or maybe two weekend nights.

Utah Symphony: Peter and the Wolf, Friday, Aug. 7, 7:30 p.m. & Bravo Broadway, Saturday, Aug. 8, 7:30 p.m. @ Deer Valley Snow Park Amphitheater, Deer Valley Resort, 801-355-2787. DeerValleyMusicFestival.org