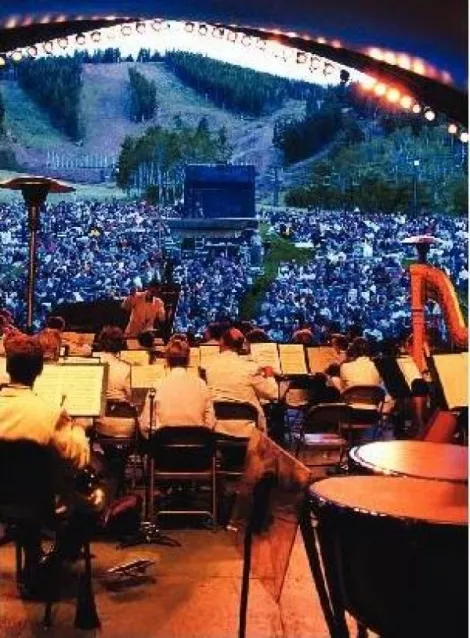 The first thing that often pops into one's mind when considering patriotic music is sousaphone and piccolo-driven marches. But when the Utah Symphony decides to cull an evening of patriotic music—all in celebration of this great nation's Independence Day—it looks to the space program.

The Utah Symphony's Patriotic Celebration—back-to-back performances held over the July 4th weekend at local mountain resorts—is designed as a tribute to the 40th anniversary of the Apollo 11 moon landing (July 16, 1969), which was launched by President John F. Kennedy when he challenged Americans in his inaugural address: "Together, let us explore the stars, conquer the deserts, eradicate disease, tap the ocean depths and encourage the arts and commerce."

The program, conducted by David Cho, includes the dramatic first movement from Ludwig van Beethoven's Symphony No. 5, selections from John Williams' Star Wars Suite for Orchestra, "Mars" and "Jupiter" from Gustav Holst's The Planets, and Morton Gould's American Salute, among other nationalistic favorites (think The Star Spangled Banner and the token march Sousa Semper Fidelis).

You can witness the open-air concerts at Deer Valley and Sundance under the very moon and stars the musicians aim to patriotically salute—not to mention backed by purple mountains' majesty and overlooking actual amber waves of grain.

Utah Symphony's Patriotic Celebration @ Sundance Resort, July 3, 8 p.m. and Deer Valley Resort, July 4, 7:30 p.m., 801-533- 6683, UtahSymphony.org