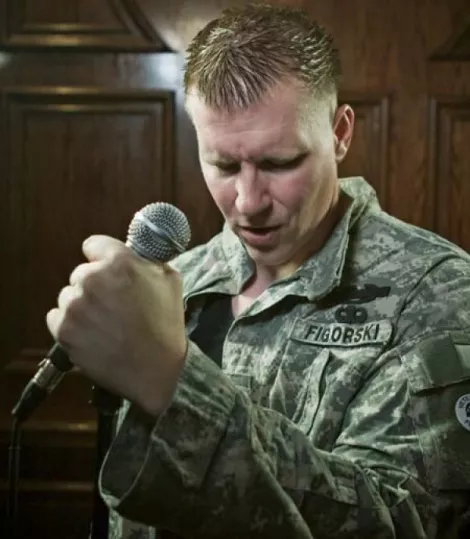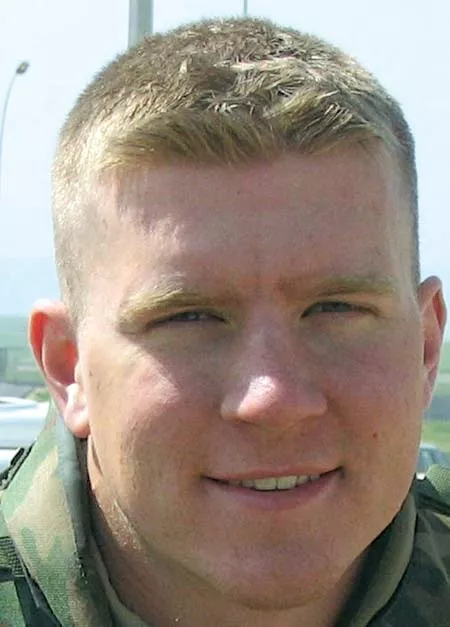 The man unloaded a box, the typical size for a bomb, from the trunk of his car at the side of the road. He looked around, but didn't see Sgt. Andy Figorski and three other soldiers dug in on the desert hill behind him. The soldiers were close to Tikrit in north-central Iraq on Dec. 2, 2006, laying in wait for Iraqi insurgents.
Figorski radioed command about the Iraqi, even as he placed a second box beside the first. Command gave Figorski the go ahead. The Iraqi looked around once more, then put his hand in his pocket. Figorski tapped the gunner's shoulder and the soldier opened fire. The rounds cut through the Iraqi´s body, four blood red puffs erupting from his back. He fell to the ground, his head hitting one of the boxes.
The killing was textbook, officers told Figorski. Except an hour later, a second car arrived, carrying a man and his two sons.
They had come to pick up two crates of oranges.

Of the people Figorski killed in Iraq—"Not too many," he says softly—the one that haunts him most is the Iraqi known from then on as the "Orange Man" in 3rd Platoon, Bravo Company, 2nd Battalion, 505th Infantry. "Orange Man," who was a schoolteacher and married with children, was the war's only casualty on that day. He was also the first life Figorski felt responsible for taking, even if he didn't actually pull the trigger.
He saw photographs of the man's head on the crate, his black eyes staring into the camera lens. Almost three years later those eyes still force Figorski, bathed in sweat, to bolt up in bed from nightmares. "Operational guidelines justified what we did, but you can't justify it to yourself," he says.
In Iraq, he and his troops buried feelings of guilt and trauma beneath machismo and laughter. They ran around singing, "Have you seen the orange man, the orange man, the orange man?" They left oranges on each other's doorstep in the military compound. During the day their laughter kept death at bay, but at night, Figorski could only fall asleep while watching episodes of Comedy Central's South Park.
Figorski, 28, was discharged from the military on May 6, 2008, after a year of medical treatment for combat-related brain injuries. He married Utahn Cara Miller in 2006, and after his discharge, he found work in Salt Lake City at the George E. Wahlen Department of Veterans Affairs Medical Center, where he helps vets get to doctors' appointments. Because of his brain injuries, he has a distracting series of tics and jerks. He'll wrinkle his nose as if he's a pantomime rabbit, then jerk his head sideways. "It's like an electrical storm goes off in his body," peace activist, playwright and friend Jeff Key says.
Along with brain injuries and post-traumatic stress disorder, Figorski also brought back to his adopted home of Salt Lake City bitterness about the war in Iraq. He wanted Americans to know about the brutality their soldiers inflict upon Iraqi civilians and how information sharing between the U.S. and Iraqi forces is getting American troops killed, so he joined Utah's peace movement.
Former founding member of Utah's chapter of Vietnam Veterans Against the War, Larry Chadwick, says that Figorski's objective "is to find peace. He's trying to right a wrong on a very noble level," by standing witness to the human impact of war.
But Figorski found Utah's anti-war movement too splintered by groups pursuing individual agendas to allow him to be heard. His message, he says, must not fall by the wayside. "We're chasing something that isn't there," Figorski says about the purpose of the war. "It's all one big fucking joke."
Matt Roberts served as a private with Figorski in Iraq. "Probably the only reason [Andy] isn't crazy as hell now is his ability to laugh things off and make jokes," he says. So perhaps it's not surprising Figorski turned to jokes to get his message across. He has made a series of appearances as a novice stand-up comic at downtown Salt Lake City's Wiseguys Comedy Club's open-mic night. But horsing around with fellow soldiers is one thing. Getting onstage to make people laugh is another.
Whether Figorski succeeds or fails as a comic or an activist, his friend Key believes he will be fine "if he doesn't retreat into a hole like so many other veterans do. I do believe there's something in him that if he starts crying he'll never stop." What frightens him about Figorski is that his smiles and optimism "mask a very deep sadness and a very frightening rage."
Figorski agrees. He hates it, he says, when "people say, 'Thank you for our freedom.' If only they knew what we had to do because of the situations we were in, they would get our troops out of there."

SIGN AWAY YOUR LIFE
Figorski was born April 14, 1981, in Philadelphia. His grandmother, who raised him, died five days before he turned 21. He was working two jobs and attending school to become a social worker. "I always liked helping people," he says. His grandmother's death left him feeling burned-out and broke, so on Dec. 23, 2002, he signed up with the Army Reserves. He had a somber Christmas. The military, he recalls, "was my alternative. This is what I'd been reduced to. This fucking sucks."
Since he didn't want combat, Figorski trained as a civil-affairs officer, supposedly to provide humanitarian assistance to civilians in Iraq and Afghanistan. Five months after signing up, he shipped out to Iraq.
Mosul, where he was stationed from January to October 2004, reminded him of Broad Street, a rundown part of Philadelphia with "the same dismal streets and dirty buildings." At night, the eerie silence was broken by red waves of bullets criss-crossing the sky.
Despite his humanitarian remit, "our team provided nothing for these people," he says. They had to ask their families to mail gum and teddy bears for children.
On a night two months before the end of his first deployment, insurgents mortared his base while he was urinating against a wall. The explosion knocked him unconscious, and after that, he started sweating and shaking every time he went out at night.
At the end of his first deployment, he wanted out of the military, but he had six to eight years left on his Army commitment—unless he joined the infantry, which would get him out in three years. So in November 2004, he joined the 82nd Airborne, based at Fort Bragg, N.C.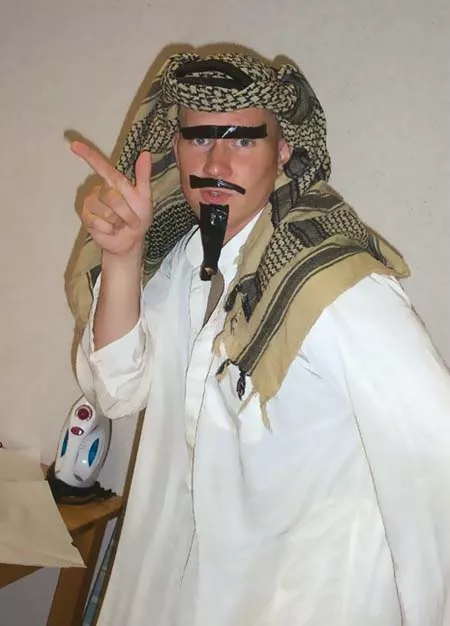 MY HUSBAND, THE GHOST
On June 23, 2006, just before Figorski returned to Iraq, he married Cara Miller in Salt Lake City. They had first met when he came to Utah to ski after his first deployment, two years earlier. The only sign of the war's impact on Figorski was an eye twitch. "He was very down to earth, very caring and understanding," she says. They went on a honeymoon to Disneyland—her choice—where the specter of the war hovered over their four days of lines and rides.
When Cara saw him off at the airport, "We tried very hard to not say goodbye, but rather, see you later," she says.
The Iraq in 2006 contrasted sharply with his first deployment. People looked at the soldiers with anger and hate. Their vehicles now had hard-shell armor because of the threat of improvised explosive devices (IEDs). Potshots had escalated to firefights.
On Jan. 24, 2007, Figorski and his platoon walked an intelligence officer through a village. As Figorski waved at children, a shot rang out and the officer fell to the ground. Figorski dragged him behind a humvee, only for a round to sledgehammer the front of his helmet, knocking him out.
Two weeks later on Feb. 15, Figorski was in a humvee with a contractor when the driver sensed something was wrong with the road and jerked the wheel round. A huge explosion from an IED buried in the tarmac engulfed the vehicle. Figorski came to in a cloud of dirt and asphalt.
After the IED explosion, Figorski had trouble functioning. He would get dressed for a mission, only to find himself lacing up his boots in his underwear. He went on leave and visited Cara in Salt Lake City, but during the trip, he had attacks of dizziness, got angry for no reason and his twitches became much worse. His mood swings drained her. "It made me very sad," she says. "I knew how bad he'd been hurt. I got the feeling nobody cared about him." When she saw him off at the airport, she thought he was a ghost.