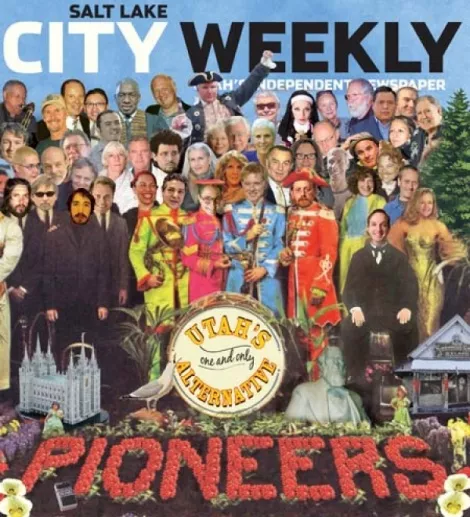 O, Pioneers! Where in the world did our state get its straight-laced reputation? Utah is far from boring. It's full of adventurers, inventors, tinkerers and innovators—people who set out to change the world, and quite often succeed beyond anybody's wildest dreams.
Maybe that's got something to do with the state's pioneer heritage—there's just something about Utah that attracts trailblazers and folks who prefer to wander a little bit off the beaten path. We're proud of that heritage, and we celebrate those old-time pioneer settlers every July with a big parade and fireworks.
But, our pioneering spirit did not die out in 1847. Utah is also the birthplace of television, the Industrial Workers of the World, the guy who invented the modern computer graphical user interface and scores of artists, activists and visionaries.
This year,
City Weekly
celebrates these "alternative" pioneers—60 (or so) people, places and things that have had a lasting impact on our world and the way we perceive it. Of course, it's not an exhaustive list. These are just our picks.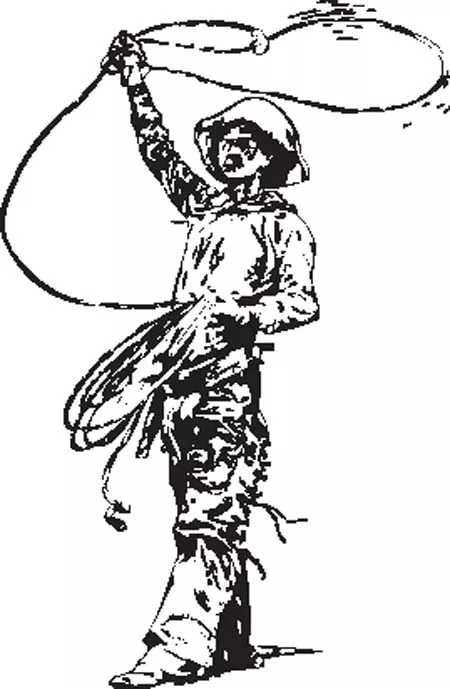 Did we leave out your favorite altie pioneer? Go to CityWeekly.net and let us know. While there, check out some video interviews with alternative pioneers such as radio commenter/Trapp owner Joe Redburn, Salt City Derby Girl Brew Haha, Plan-B Theatre Company founder Jerry Rapier and candidate/rave organizer/tech visionary Pete Ashdown.
Thanks to them, and others like them, our world is far from boring—and we hope they'll inspire generations of future innovators.
Pioneers, we salute you!
Greg Schirf
Beer would exist in Utah without Greg Schirf. But great beer might not. In 1989, Schirf opened Utah's first micro-brewery: Park City's Wasatch Brewpub. He also proposed the Utah Legislature bill in 1988 that would make brew pubs legal here. So to you, Mr. Schirf, we raise a cold glass of Polygamy Porter.
Blue Boutique
Dildos are not a crime. You wouldn't know it, though, by the frequent uproar raised over Tony and Laura Martinez's Blue Boutique. The store's rather harmless selection of adult magazines, videos, toys and lingerie are a widespread hit, with three locations—bright, spacious stores whose vibe is naughty, not dirty—where customers can pick up Magic Bullets without feeling the need to shower post-shop. To outsiders, it might seem like a no-brainer, but sexual liberation behind the Zion Curtain wasn't so easy to come by before Blue Boutique set up shop.
Robert Redford
A man with hair that rivals Mitt Romney's, environmental activist Robert Redford saw potential in Park City and founded the internationally recognized Sundance Film Festival. His efforts have given Utah world renown and credibility in the film industry, not to mention one helluva party every January. Redford also fought to protect Utah's Red Rock country from the Bush administration's drilling ambitions.
Ruby Chacon
She calls herself a "Utahna"—a Utah Chicana—and the attempt to embrace both of those identities has informed Ruby Chacon's art for more than 30 years. In oil paintings and public murals, and even through poetry, Chacon has announced with authority that this is the place for her culture, her people and her experience, too.
Bruce Bastian
Bruce Bastian may have put Utah on the map as the Intermountain Silicon Valley with his co-invention of Word Perfect software. But he's used his fortune for good, supporting causes dear to his heart— particularly the gay-rights movement—with his $1 million donation to fight California's 2008's anti-gay marriage Prop 8.
John Saltas
Yeah, he's our boss—but an altie pioneer of the first magnitude. His Twitter profile reads a "lambeating, Bingham Canyon native, City Weekly feller who'd rather be in Greece." John Saltas launched, in 1984, a monthly newsletter for private clubs called Private Eye. It morphed in 1992 into this here alternative newsweekly that you know and love. Now, 25 years after it all began, he's on to his next quest: CityWeekly.net. Ever the beautiful dreamer!
Joe McQueen
When he arrived in Ogden circa 1945, jazz saxophonist Joe McQueen became an instant trailblazer as the first black man to perform in Utah's just-integrated nightclubs—fronting a mixed-race band, another first. Even more impressive, McQueen still performs in Ogden at the age of 90, and in 2002, then-Gov. Mike Leavitt established April 18 as "Joe McQueen Day" for the state. Not bad for a guy who ended up stranded in Ogden over 60 years ago because his bandleader gambled away his gig money.
Joe Vogel
Joe Vogel, a former student VP at Utah Valley State College, now author and blogger for The Huffington Post, was at the forefront of the Michael Moore controversy that hit Happy Valley in 2004. Despite receiving threats and bribes to keep Moore from speaking, Vogel stuck to his guns and allowed free speech to reign. The drama can be seen in the documentary This Divided State, directed by Steven Greenstreet.
Babs De Lay
Salt Lake City realtor and planning commissioner Babs De Lay may be the queen of "Let's Make a Deal," but De Lay is also a pioneering radio-show host, director of local Vagina Monologues productions and an LGBT activist. As a trailblazing lesbian who has garnered respect and acceptance in Utah's conservative business community, De Lay has paved the way for others to be out, loud and proud.
Alan Kay
Back in the day of command-line interfaces, many of the most basic and familiar features of today's computers—mouse & pointer, windows, icons, menus, etc.—would have seemed like science fiction. We can thank work done at Xerox's legendary Palo Alto Research Center for the basic concepts underlying today's familiar graphical interface, much of it by University of Utah Ph.D. alumnus Alan Kay. Those were the big-iron days when programmers were programmers! He also developed Smalltalk, the first object-oriented programming language. Ask your geeky cousin to explain what that means.
Kilby Court
Named for the street on which it resides, Kilby Court started as Phil Sherburne's labor of love—an all-ages venue and artist collective where he and his partner, the renowned poster artist Leia Bell, could facilitate a "musical onramp for up-and-coming bands." After nine years, Sherburne handed the reins to new owners Lance Saunders and Will Sartain, who've maintained Kilby's legacy of providing the community with an intimate space to come together and catch live acts before they get huge.
Brian Barnard
Got a problem with memorial crosses on highway shoulders? How about liquor ads and private club signage? Whatever the First Amendment or civil rights controversy, Brian Barnard has been on the unpopular side of the argument, making the powers that be take heed of that little ol' document we all call the Bill o' Rights.

Casey Jarman
With its phenomenal lineups and walletfriendly ticket prices (read: free), the Twilight Concert Series inspires envy among even the hippest out-of-state audiophiles. Indie-music tastemaker Pitchfork.com even gave it a shout-out—a stamp of approval that demonstrates just how far Twilight has come since Casey Jarman launched the event 22 years ago with the Salt Lake City Arts Council. The weekly summer concerts now bring in headliners like Sonic Youth, The Black Keys and Q. Tip. Now, that's entertainment.
Vai Bhavi & Caru Das
Make a slight detour off Interstate 15 south of Provo, and you'll soon feel as if you've suddenly made a pilgrimage to India, as the Sri Sri Radha Hare Krishna Temple looms into view. It´s a feat of persistence for Utah's Hare Krishna community who, thanks to Caru Das and wife Vai Bhavi, have been sending out the good karma across "the U.C." as well as the rest of Utah since the '80s with their fabulous vegetarian eats, friendly llamas and spectacular festivals.
Stephen Brown
In a state with world-class dance-instruction programs and world-class dancers, picking one pioneer in that field might seem arbitrary. But through SBDance, Stephen Brown has cobbled together a uniquely homegrown, unconventional combination of dance and theater, crafting funky productions that meld movement and humor, finding lowbrow mirth in everything from yoga to The Nutcracker.
Phillips Gallery
Before monthly gallery strolls, there was the Phillips Gallery (first at 9th & 9th, now at 444 E. 200 South). Since 1965, Bonnie and Denis Phillips, both painters themselves, have run the oldest commercial gallery in the Intermountain West, helping Utah appreciate abstract expressionism and cementing the reputations of many Utah artists.
Greta Belanger deJong
Greta Belanger deJong—who journeyed from Wisconsin to ski Utah's powder— founded the Catalyst magazine in 1981. Her pages each month represent a home for Utah's true alternatives … shamans, psychics and energy healers. She gives a voice to spiritual communities that might otherwise be ignored, and she looks out for Mother Earth in the process. Long live Greta.
DOD Electronics/ Digitech
Established in the '70s in a local garage, DOD Electronics (now a part of international guitar-effects company DigiTech) produced some of the wildest-sounding stomp-boxes of the '80s and '90s, including aptly-named pedals like Death Metal and Grunge (reportedly to the disdain of Nirvana's Kurt Cobain). Under the DigiTech banner, the Sandy-based company created the as-yetun-replicated Whammy pedal, a crazed pitch-shifting device popularized first by Rage Against the Machine, and later Radiohead, Metallica, and even Led Zeppelin's Jimmy Page and Pink Floyd's David Gilmour.
Gary & Millie Watts
After The Church of Jesus Christ of Latterday Saints excommunicated their gay son in 1993, Gary and Millie Watts became leaders in promoting tolerance and mutual respect toward gays and lesbians. The couple resigned their own church membership after the LDS Church's involvement in Prop 8, which Gary referred to as "organized religion run amok."