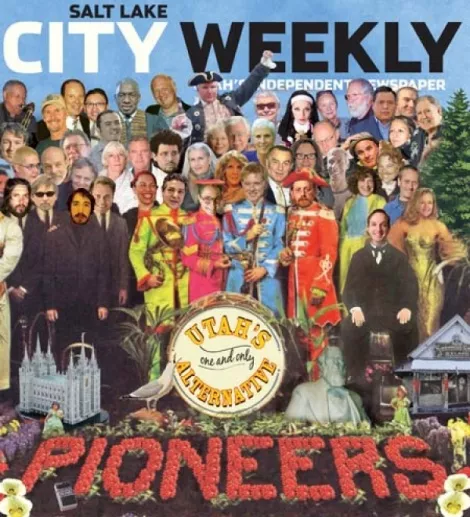 O, Pioneers! Where in the world did our state get its straight-laced reputation? Utah is far from boring. It's full of adventurers, inventors, tinkerers and innovators—people who set out to change the world, and quite often succeed beyond anybody's wildest dreams.
Maybe that's got something to do with the state's pioneer heritage—there's just something about Utah that attracts trailblazers and folks who prefer to wander a little bit off the beaten path. We're proud of that heritage, and we celebrate those old-time pioneer settlers every July with a big parade and fireworks.
But, our pioneering spirit did not die out in 1847. Utah is also the birthplace of television, the Industrial Workers of the World, the guy who invented the modern computer graphical user interface and scores of artists, activists and visionaries.
This year,
City Weekly
celebrates these "alternative" pioneers—60 (or so) people, places and things that have had a lasting impact on our world and the way we perceive it. Of course, it's not an exhaustive list. These are just our picks.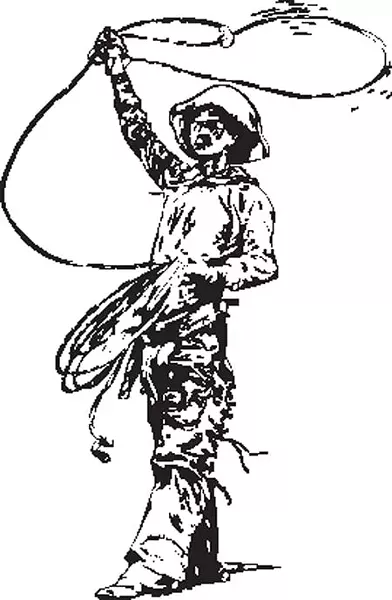 Did we leave out your favorite altie pioneer? Go to CityWeekly.net and let us know. While there, check out some video interviews with alternative pioneers such as radio commenter/Trapp owner Joe Redburn, Salt City Derby Girl Brew Haha, Plan-B Theatre Company founder Jerry Rapier and candidate/rave organizer/tech visionary Pete Ashdown.
Thanks to them, and others like them, our world is far from boring—and we hope they'll inspire generations of future innovators.
Pioneers, we salute you!
Greg Schirf
Beer would exist in Utah without Greg Schirf. But great beer might not. In 1989, Schirf opened Utah's first micro-brewery: Park City's Wasatch Brewpub. He also proposed the Utah Legislature bill in 1988 that would make brew pubs legal here. So to you, Mr. Schirf, we raise a cold glass of Polygamy Porter.
Blue Boutique
Dildos are not a crime. You wouldn't know it, though, by the frequent uproar raised over Tony and Laura Martinez's Blue Boutique. The store's rather harmless selection of adult magazines, videos, toys and lingerie are a widespread hit, with three locations—bright, spacious stores whose vibe is naughty, not dirty—where customers can pick up Magic Bullets without feeling the need to shower post-shop. To outsiders, it might seem like a no-brainer, but sexual liberation behind the Zion Curtain wasn't so easy to come by before Blue Boutique set up shop.
Robert Redford
A man with hair that rivals Mitt Romney's, environmental activist Robert Redford saw potential in Park City and founded the internationally recognized Sundance Film Festival. His efforts have given Utah world renown and credibility in the film industry, not to mention one helluva party every January. Redford also fought to protect Utah's Red Rock country from the Bush administration's drilling ambitions.
Ruby Chacon
She calls herself a "Utahna"—a Utah Chicana—and the attempt to embrace both of those identities has informed Ruby Chacon's art for more than 30 years. In oil paintings and public murals, and even through poetry, Chacon has announced with authority that this is the place for her culture, her people and her experience, too.
Bruce Bastian
Bruce Bastian may have put Utah on the map as the Intermountain Silicon Valley with his co-invention of Word Perfect software. But he's used his fortune for good, supporting causes dear to his heart— particularly the gay-rights movement—with his $1 million donation to fight California's 2008's anti-gay marriage Prop 8.
John Saltas
Yeah, he's our boss—but an altie pioneer of the first magnitude. His Twitter profile reads a "lambeating, Bingham Canyon native, City Weekly feller who'd rather be in Greece." John Saltas launched, in 1984, a monthly newsletter for private clubs called Private Eye. It morphed in 1992 into this here alternative newsweekly that you know and love. Now, 25 years after it all began, he's on to his next quest: CityWeekly.net. Ever the beautiful dreamer!
Joe McQueen
When he arrived in Ogden circa 1945, jazz saxophonist Joe McQueen became an instant trailblazer as the first black man to perform in Utah's just-integrated nightclubs—fronting a mixed-race band, another first. Even more impressive, McQueen still performs in Ogden at the age of 90, and in 2002, then-Gov. Mike Leavitt established April 18 as "Joe McQueen Day" for the state. Not bad for a guy who ended up stranded in Ogden over 60 years ago because his bandleader gambled away his gig money.
Joe Vogel
Joe Vogel, a former student VP at Utah Valley State College, now author and blogger for The Huffington Post, was at the forefront of the Michael Moore controversy that hit Happy Valley in 2004. Despite receiving threats and bribes to keep Moore from speaking, Vogel stuck to his guns and allowed free speech to reign. The drama can be seen in the documentary This Divided State, directed by Steven Greenstreet.
Babs De Lay
Salt Lake City realtor and planning commissioner Babs De Lay may be the queen of "Let's Make a Deal," but De Lay is also a pioneering radio-show host, director of local Vagina Monologues productions and an LGBT activist. As a trailblazing lesbian who has garnered respect and acceptance in Utah's conservative business community, De Lay has paved the way for others to be out, loud and proud.
Alan Kay
Back in the day of command-line interfaces, many of the most basic and familiar features of today's computers—mouse & pointer, windows, icons, menus, etc.—would have seemed like science fiction. We can thank work done at Xerox's legendary Palo Alto Research Center for the basic concepts underlying today's familiar graphical interface, much of it by University of Utah Ph.D. alumnus Alan Kay. Those were the big-iron days when programmers were programmers! He also developed Smalltalk, the first object-oriented programming language. Ask your geeky cousin to explain what that means.
Kilby Court
Named for the street on which it resides, Kilby Court started as Phil Sherburne's labor of love—an all-ages venue and artist collective where he and his partner, the renowned poster artist Leia Bell, could facilitate a "musical onramp for up-and-coming bands." After nine years, Sherburne handed the reins to new owners Lance Saunders and Will Sartain, who've maintained Kilby's legacy of providing the community with an intimate space to come together and catch live acts before they get huge.
Brian Barnard
Got a problem with memorial crosses on highway shoulders? How about liquor ads and private club signage? Whatever the First Amendment or civil rights controversy, Brian Barnard has been on the unpopular side of the argument, making the powers that be take heed of that little ol' document we all call the Bill o' Rights.

Casey Jarman
With its phenomenal lineups and walletfriendly ticket prices (read: free), the Twilight Concert Series inspires envy among even the hippest out-of-state audiophiles. Indie-music tastemaker Pitchfork.com even gave it a shout-out—a stamp of approval that demonstrates just how far Twilight has come since Casey Jarman launched the event 22 years ago with the Salt Lake City Arts Council. The weekly summer concerts now bring in headliners like Sonic Youth, The Black Keys and Q. Tip. Now, that's entertainment.
Vai Bhavi & Caru Das
Make a slight detour off Interstate 15 south of Provo, and you'll soon feel as if you've suddenly made a pilgrimage to India, as the Sri Sri Radha Hare Krishna Temple looms into view. It´s a feat of persistence for Utah's Hare Krishna community who, thanks to Caru Das and wife Vai Bhavi, have been sending out the good karma across "the U.C." as well as the rest of Utah since the '80s with their fabulous vegetarian eats, friendly llamas and spectacular festivals.
Stephen Brown
In a state with world-class dance-instruction programs and world-class dancers, picking one pioneer in that field might seem arbitrary. But through SBDance, Stephen Brown has cobbled together a uniquely homegrown, unconventional combination of dance and theater, crafting funky productions that meld movement and humor, finding lowbrow mirth in everything from yoga to The Nutcracker.
Phillips Gallery
Before monthly gallery strolls, there was the Phillips Gallery (first at 9th & 9th, now at 444 E. 200 South). Since 1965, Bonnie and Denis Phillips, both painters themselves, have run the oldest commercial gallery in the Intermountain West, helping Utah appreciate abstract expressionism and cementing the reputations of many Utah artists.
Greta Belanger deJong
Greta Belanger deJong—who journeyed from Wisconsin to ski Utah's powder— founded the Catalyst magazine in 1981. Her pages each month represent a home for Utah's true alternatives … shamans, psychics and energy healers. She gives a voice to spiritual communities that might otherwise be ignored, and she looks out for Mother Earth in the process. Long live Greta.
DOD Electronics/ Digitech
Established in the '70s in a local garage, DOD Electronics (now a part of international guitar-effects company DigiTech) produced some of the wildest-sounding stomp-boxes of the '80s and '90s, including aptly-named pedals like Death Metal and Grunge (reportedly to the disdain of Nirvana's Kurt Cobain). Under the DigiTech banner, the Sandy-based company created the as-yetun-replicated Whammy pedal, a crazed pitch-shifting device popularized first by Rage Against the Machine, and later Radiohead, Metallica, and even Led Zeppelin's Jimmy Page and Pink Floyd's David Gilmour.
Gary & Millie Watts
After The Church of Jesus Christ of Latterday Saints excommunicated their gay son in 1993, Gary and Millie Watts became leaders in promoting tolerance and mutual respect toward gays and lesbians. The couple resigned their own church membership after the LDS Church's involvement in Prop 8, which Gary referred to as "organized religion run amok."
Hatch River Expeditions
Hatch River Expeditions, the oldest professional whitewater guide businesses in the country, started in 1929 and set the stage for Utah's outdoor industry. Today, a third-generation Hatch—Steve Hatch— continues to guide on the Colorado and through the Grand Canyon.
Corey Fox
Corey Fox, founder of Provo all-ages venue Velour, may have started something he hadn't really expected: a downtown hub of hipness. Yes—in Utah County. Joining him in his visionary madness are Sego Arts Festival directors Maht Paulos and Liz Lightfoot, who operate the Coal Umbrella consignment shop; Nathan Robbins & Annali Kingston's who serve it up at The Pennyroyal Café; Ryan & Rebecca Neely of Mode Boutique fame; and Jake and Melissa Haws who run Muse Music. Together, they create a scene much greater than the sum of their eclectic parts.
Jacki Pratt
In the late '80s, Jacki Pratt opened the Golden Braid metaphysical bookstore on 300 South. Awash in incense and New Age music, the shop's books and tapes were, for many, an answer to a prayer. While the store's patrons had a yen for spiritual truth, they also had a hunger for healthy grub. Thus, in 1995, "the Braid" moved to a bigger complex on 500 East, adding the holistic Oasis Café—now owned (since 2001) by Joel and Jill LaSalle.
Jim Stiles
For 20 years, with great passion and wry caricature, Jim Stiles provided the alt bimonthly newspaper Canyon Country Zephy to local Moabites and the weekend warriors just passing through, giving a singular voice to life in the desert. While the Zephyr no longer runs in print, the pioneer of Color Country carries on even now, online.
Artspace
In 1979, sculptor Stephen Goldsmith and three other artists started Artspace to develop studio space in downtown Salt Lake City. The still-expanding project has provided studio and living space to hundreds, brought creative types downtown and framed discussions about urban living in Salt Lake City.
John Bolton
Since 1981, "Coffee without Compromise" has been the battle cry of John Bolton's Salt Lake Roasting Co. This establishment introduced the modern "destination" coffee shop that others have come to emulate. It was the place in which to hang out, meet up, study, conduct business, flirt, and escape. Bolton's ventured to 28 countries across the globe like a man on a mission—a mission to bring the world's beans back to Utah for our very enjoyment.
Rev. France Davis
Pastor of Salt Lake City's Calvary Baptist Church since 1974, Rev. France Davis (who once marched with Martin Luther King Jr.) found himself as a black leader in a community that needed a lot of help with basic civil rights. He kept an arm extended to the larger community, helping Utah get an MLK Day and a MLK Street (600 South).
John Williams
We're not saying that fine dining in Utah wouldn't exist without John Williams and Gastronomy, Inc., but without The New Yorker–opened 1978–as well as Baci Trattoria, Market Street Grill & Oyster Bar, Café Pierpont, et al, we might all still be eating frozen haddock.
Terry Tempest Williams
For 25 years, Terry Tempest Williams' writings have become part of the language of the environmental movement and, more particularly, the movement to preserve the wild desert landscape of Utah. Informed by her Mormon heritage and a family history with "downwinder" cancer, Williams has been a both a poetic voice and a staunch advocate for change.
Kelli Peterson
In 1996, when East High School student Kelli Peterson and her classmates formed a gay-straight alliance, there had never been an organization like it in a Utah public high school. It caught national headlines, prompted untold hours of legislative hand-wringing, and even provoked the school to discontinue school clubs altogether, at a time when the dangerous plight of gay and lesbian youth was largely ignored. Thanks to Peterson, many of those kids today have a safer educational environment.
Joe Redburn
Joe Redburn's ownership of gay bars—such as the still-lamented Sun Tavern (destroyed in a freak tornado) and now The Trapp—places him in the pantheon of gay community leaders. But, it's his talk-radio career dating back to the Vietnam years for which he is perhaps even better known. A one-time conservative who saw the light during the Vietnam War, Redburn helped develop the talk-radio format that today dominates our airwaves.
Kevin Kirk
The Heavy Metal Shop may sell more of its own skull-branded merchandise than CDs, but that logo's been worn by famed rockers ranging from Alice Cooper to Slayer to the Drive-By Truckers for over 20 years—some local religious institutions would kill for that kind of exposure. The indie record shop (one of the most long-lived in Utah) escaped the soon-to-be-gentrified Sugar House 'hood years ago, proving owner Kevin Kirk has vision in more than just metal and hoodies.
SLUG
Launched in the back room of The Private Eye in 1989 by then (and only) employee J.R. Ruppel, Salt Lake Underground (SLUG magazine) has grown from a grimy four-page photocopy to a local monthly institution, championing everything from local music to skateboard competitions to the very punk-rock art form of bellydancing. Subsequent publishers Gianni Ellefsen (1994-2000) and Angela Brown (2000-present) have kept a rag that has no logical business in Zion not only alive, but thriving.
Richard Dutcher
It might have been enough that Richard Dutcher's God's Army pioneered a "Mormon cinema" movement that filled local theaters for a few years with LDS-themed comedies and dramas. But he also created his own distribution and marketing apparatus, becoming a virtual one-man filmmaking enterprise even as he has moved on to become a pioneer of "post- Mormon cinema."
Pete Ashdown
Before his 2006 Senate bid against Orrin Hatch, before he launched XMission in 1993, becoming Utah's first commercial Internet service provider, Pete Ashdown blazed a different trail: promoting some of the state's earliest raves. His willingness to pursue the strange, unknown and seemingly impossible has given us hope—and access to free Wi-Fi. What adventure will he choose next?
Cal Nez
In 1973, Cal Nez left his grandparents and the New Mexico Navajo reservation where he was raised for Utah via the LDS Church's Indian Placement Program. Once here, he graduated from South High and became an accomplished artist and graphic designer. He's bloomed where he was planted, bringing cultures together with the annual Native American Celebration in the Park and the Utah Native American Chamber of Commerce, both of which he founded.
Saturday's Voyeur
Some 30 years ago, it was a revolutionary notion that an audience existed in Utah that might embrace a theater production challenging the views of "the prevailing culture." Decades later, Salt Lake Acting Company's Saturday's Voyeur—cowritten for most of those decades by Nancy Borgenicht and Allen Nevins—thrives as an annual stress-release valve for the state's oft-frustrated progressives.
Neil LaBute
While at Brigham Young University, Neil LaBute pushed the envelope with his edgy plays, often casting fellow-student Aaron Eckhart to play lead roles. Their collaboration continued on his films such as In the Company of Men. LaBute's button pushing at BYU and successful career qualify him as an alternative pioneer.
Tom Barberi
Since arriving in Utah in 1971, radio icon Tom Barberi has lent his "voice of reason" to tilt at conservative windmills like the Utah Legislature, the LDS Church and other deserving self-righteous twits. His longtime cry to "legalize adulthood in Utah" helped bring about 2009's normalization of private clubs in Utah.
Jerry Rapier
Plan-B Theatre producing director Jerry Rapier's greatest gift to Utah theater is most evident in the range of socially conscious plays his company has performed since its inception in 2000. Along with Plan B's signature annual anti-censorship fund-raiser And The Banned Played On, he's directed productions of The Laramie Project and the world premiere of Mary Dickson's Exposed.
Phillip Bimstein
He's been described as "America's only all-natural politician-composer." Phillip Bimstein's work uses the sounds and stories of southern Utah to capture the spirit of Utah's deserts. The former Springdale mayor directed his efforts to protect Utah's wilderness as well as unite the citizens to bridge the gaps between community, environment and art.
Brew Haha
Brew HaHa (real name: Rebecca Rendon) started the Salt City Derby Girls with a shaky skate-about with a handful of tattooed women in a West Valley parking lot four years ago; now, Salt Lake City's original rollergirls are members of the national Women's Flat-Track Derby Association, drawing several hundred fans to monthly summer-season bouts. The SCDG have also spawned three other Utah roller-derby leagues, and defeated Las Vegas WFTDA rivals Sin City Rollergirls twice in the past two years.
Rep. Jackie Biskupski
Watching the state's moral crusaders swoop down to bully East High students who had decided to form a gay-straight alliance at their high school, Rep. Jackie Biskupski, D-Salt Lake City, realized if no one was going to speak up for the queer community, she would have to do it herself. In 1998, after a receiving ton of hate mail and running a painful campaign, she became Utah's first openly gay elected official.
Shooting Star Saloon
Utah's oldest tavern, Huntsville's Shooting Star Saloon—in operation since 1879—is proof that tolerance and "live and let live" were original pioneer virtues. Maybe it's the incredible burgers that have won over the hearts and minds of the saloon's LDS township—who knows? Whatever the reason, we'll drink a toast to this pioneering watering hole that's kept the cheer flowing since the territorial days.
Gordon Hanks & Michael MacKay
The GAM Foundation is perhaps best known for 15 years of Jazz at the Sheraton concerts, but the local nonprofit isn't only a vehicle for performances by world-class artists. Founders Gordon Hanks and Michael MacKay maintain their original vision of enriching the community's artistic experience (such as by partnering with Excellence in the Community concerts) and by bringing jazz into the lives of those who might otherwise never hear a truly brilliant sax solo.
Steven Rosenberg
Hailing from a fourth generation Michigan farming family, Steven Rosenberg, founder and "chief eating officer" of Liberty Heights Fresh, is one of Utah's most enthusiastic food evangelists. Would we know from fava beans, fingerling potatoes, heirloom tomatoes and farmstead cheeses without him? Not likely. Rosenberg's catchphrase says it best: Let's eat!
Adam Price
Salt Lake City's first community art project—the 337 Building—is gone, demolished as intended, but its spirit lives on in the nonprofit 337's outreach—including the Art Truck, which delivers groundbreaking art to neighborhoods which might otherwise miss out on engaging in art. Selfless and tireless, Adam Price is slowly doing his part to strengthen not just Salt Lake City's artistic community but the community at large.
Lucy Cardenas
When Lucy Cardenas' parents, the Mexico-born Ramon and Maria Cardenas, opened the Red Iguana in 1985, they helped introduce Salt Lakers to vibrant flavors and a uniquely colorful ambiance that only the Red Iguana can deliver. The Cardenas' have spiced up our lives, and Lucy is the new face of her parents' pioneering cuisine.
Trent Harris
Filmmaker Trent Harris is as uniquely Utah as they come. His fascination with Mormon culture and his highly developed sense of the absurd might not be to everyone's taste. But from the halcyon days of The Beaver Trilogy through to his most recent misunderstood epic, Delightful Water Universe, Harris' films have shown that great visions on tiny budgets can thrive and blossom in Utah.
Tony Yapias
Without the efforts of Peruvian-born Tony Yapias, A Baker's Dozen of Utah's Alternative Forbears:
Corky Ra
Born in Salt Lake City, Claude "Corky" Rex Nowell (King), aka Summum Bonum Amon Ra, aka Corky Ra, founded Summum in 1975, a religion and philosophy with Egyptian overtones, based on Corky Ra's encounters with "Summa Individuals." Though Corky Ra died Jan. 29, 2008, the pyramid, the mummies and the wine of Summum live on, as does his court case to have his church's Seven Aphorism displayed alongside the Ten Commandments at a Pleasant Grove public park.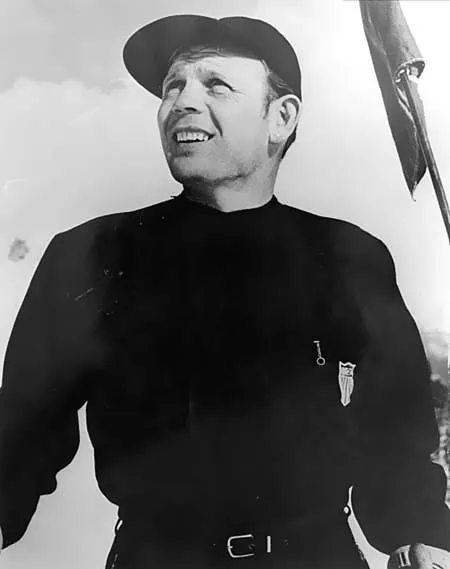 Alf Engen
It's hard to imagine Utah without Alta. But, if not for skiing pioneer and teacher Alf Engen and the Alf Engen Ski School at Alta, hoards of dedicated powderhounds at Alta would never have experienced their first face-blast of Champagne powder. Give thanks to Alf the next time you're making fresh tracks.
William "Big Bill" Haywood
Salt Lake City-born William "Big Bill" Haywood was a union leader and a founding member of Industrial Workers of the World (IWW), envisioning a world in which laborers and wage slaves everywhere could exert a measure of control over their destinies. We still haven't achieved that vision in this "right-to-work" state, where management and landlords hold all the cards, but Utah's pro-labor roots can still inspire organizers that, one day, the tide will turn.
Brigham Young
Brigham Young, while perhaps lauded for other exploits, was an early liquor pioneer. He helped finance one of Utah's first distilleries and operated (with Salt Lake Mayor Feramorz Little) one of the city's first bars located in the Salt Lake House, then a leading hotel on the east side of Main Street between First and Second South. Young also established the Deseret Alphabet, the Mormon Tabernacle Choir, and the progenitors of the University of Utah and BYU. Oh, and he led a unconventional religious sect across the wilderness. And had 55 wives.
BYU Students' alternative Commencement 2007
Upon learning that then-Vice President Dick Cheney was to be BYU's 2007 commencement speaker and be awarded an honorary degree, in less than three weeks, a group of outraged BYU students raised more than $20,000 to stage an alternative commencement ceremony on April 26, 2007, at Orem's McKay Events Center with speakers Ralph Nader, Jack Healey and Pete Ashdown.
Cosmic Aeroplane
Opened by Stephen Jones as a head shop in 1967, Cosmic Aeroplane became a gangbusters bookstore/head shop/ record store/meeting place for Salt Lake City's counterculture after bibliophiles Bruce Roberts and Ken Sanders joined the operation in the mid-1970s. Until 1991, Cosmic Aeroplane was one-stop shopping for subversive literature, subversive music and subversive people.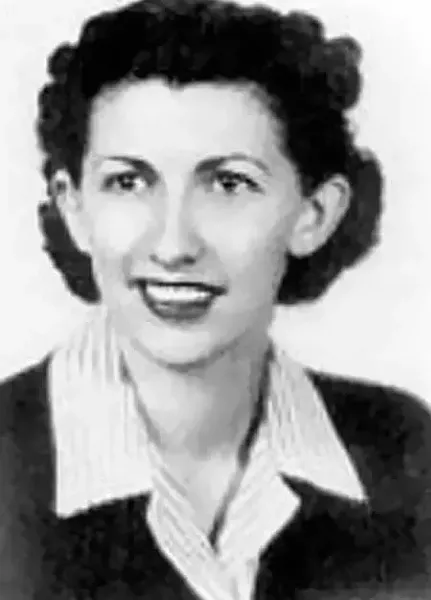 Fawn Brodie
Perhaps no book has rankled official LDS Church apologists and inspired independent-minded church historians as much as No Man Knows My History, a Joseph Smith biography that eschews the standard glosses and mythology that normally encompass accounts of the Prophet's life. Ogden native Fawn Brodie penned the tome back in 1945, and people are still talking about it.
Frank Granato
We wonder if Utahns would be hip to prosciutto and Parmigiano-Reggiano from Parma, Italy; extra-virgin olive oils and balsamic vinegars; or imported olives and fresh, Italian-style baked goods if not for Frank Granato. One thing is certain: Without Frank Granato Importing Co., founded in 1948, Utah would be a less-delectable place.
Pete Suazo
Until his 2001 death in an ATV accident, Pete Suazo was the leader of Utah's Latino community. Suazo organized with Cesar Chavez, became the first Latino in Utah's Legislature, galvanized the west side of Salt Lake City, sued to stop English-only and paved the way for Utah's hate-crime legislation.
Ruth Evans
When Ruth Evans hauled a trolley car up Emigration Canyon in 1949 and opened Ruth's Diner, she couldn't have foreseen that it would become a treasured Utah dining and drinking destination. With her Lucky Strikes and "spirited" Chihuahuas always in tow, Ruth, also a cabaret singer, was as colorful as they come.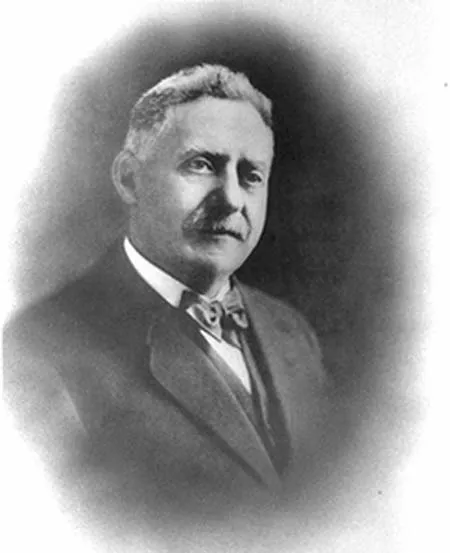 Simon Bamberger
Simon Bamberger co-founded the Hotel Delmonico and put together a little amusement park venture called Lagoon. That alone might be enough to cement his status, but the German-born entrepreneur also became governor of Utah in 1914. As a Democrat. And a progressive. And a Jew. And he pioneered securities regulation that today seems even more prescient.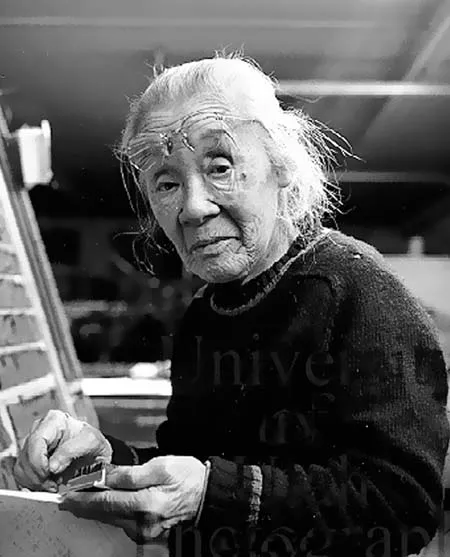 Uneo & Kuniko Terasawa
Uneo and Kuniko Terasawa were publishers of Utah Nippo, a Buddhist-oriented Japanese American newspaper founded in 1914. The Nippo bought out its Utah competitor, the more Christian-oriented Rocky Mountain Times, in 1927. After founder Uneo Terasawa passed away in 1939, his wife Kuniko took over as publisher, creating an English section and continuing to publish during World War II. Its frequency and circulation declined in later years, and it was finally published as a monthly until Kuniko Terasawa died in 1991.
Alex Joseph
There's nothing unusual about a polygamist pioneer around these parts. However, Alex Joseph, who broke off from the Rulon Allred clan in 1969, was truly a plyg apart. Forming a group called the Confederate Nations of Israel, Joseph and his wives moved to a near-deserted area south of Kanab and formed the community of Big Water, where he served as mayor. Unlike most fundamentalist Mormon polygamists, Joseph encouraged his wives to have careers—in an era when "women's lib" was a term still new on the lips even of mainstream Americans.
Contributors include: Brandon Burt, Bill Frost, Stephen Dark, Jamie Gadette, Hattie MacLeod, Ted McDonough, Eric Peterson, Scott Renshaw, Ted Scheffler, Greg Wilcox and Jerre Wroble.
Readers' Choice: Nominate your own Alternative Pioneer by commenting to this story below.
1 Joe McQueen
2 Casey Jarman
3 Gordon Hanks
4 Cal Nez
5 Rev. France Davis
6 Michael MacKay
7 Greg Schirf
8 Joe Redburn
9 Brew Haha (Rebecca Rendon)
10 Bonnie/Denis Phillips (Phillips Gallery)
11 Tony Yapias
12 Joe Vogel
13 Tom Barberi
14 Ruby Chacon
15 Alan Kay
16 Trent Harris
17 Stephen Brown
18 Steven Rosenberg
19 Kevin Kirk
20 John Williams
21 Jacki Pratt
22 Gary & Millie Watts
23 Terry Tempest Williams
24 Neil Labute
25 Vai Bhavi & Caru Das
26 Greta Belanger DeJong
27 Brian Barnard
28 Stephen Goldsmith
29 Jerry Rapier
30 Adam Price
31 Kelli Petterson
32 Corey Fox
33 Jim Stiles
34 Phillip Bimstein
35 Lance Saunders (Kilby Court)
36 Bruce Bastian
37 Lucy Cardenas
38 John Saltas
39 Babs Delay
40 Robert Redford
41 Richard Dutcher
42 Nancy Borgenicht & Allen Nevins (Saturday's Voyeur)
43 Jackie Biskupski
44 Pete Ashdown
Note: Not all pioneers are pictured.In our use of the Sgt. Pepper art for this feature, City Weekly would be remiss in not recognizing Sundance resident Jann Haworth. In 1967, Haworth co-designed with then-husband, Peter Blake, the Beatles' Sgt. Pepper iconic album cover for which they were awarded a Grammy. Thirty years later, she came to Utah on an arts grant to study quilt-making, setting up shop (literally) at Sundance. She founded the Art Shack Studios and Glass Recycling Works. In 2004, Haworth was again the creative force behind the "SLC Pepper," a civic mural located on 250 S. 400 West in Salt Lake City. The new mural involved more than 30 artists, and, Haworth says, corrects the gender and ethnic biases of the original.