The 2010 Brewers Association World Beer Cup was held in Chicago during the Craft Brewers Conference, April 7-10. Commonly referred to as the "Olympics of Beer," the World Beer Cup is a massive affair, where suds from Boston to Anchorage and from San Juan to Stockholm are judged for their quality. This year, a total of 3,300 beers were entered in 90 beer-style categories, all judged by a panel of 179 elite international judges from 26 different countries, with 642 breweries from 44 countries, six continents and 47 U.S. states facing off for medals.
The range of beers being brewed worldwide is astounding. Entered in this year's World Beer Cup, according to the Boulder-based Brewers Association, were brews ranging from "Belgian styles in Japan and USA Altbiers, to German Pale Ales and Bock beers from Brazil." The gala awards dinner took place April 10, hosted by Brewers Association founder and home-brewing guru Charlie Papazian, who said, "Brewers from around the globe participate in the World Beer Cup to win recognition for their creativity and brewing ability. For a brewer, a World Beer Cup gold award allows them to say that their winning beer represents the best of that beer style in the world." When the malt and hops settled, brewers from Utah had won in three very competitive World Beer Cup categories.
Squatters took home its ninth World Beer Cup medal since 1998 by winning the gold medal in the German-style Schwarzbier category with its Black Forest Schwarzbier. The lightly hopped Schwarzbier has subtle roasted notes. Says Squatters' brewmaster Jenny Talley, "If you want a great Schwarzbier, you don't have to go to Bavaria. I brew it twice a year; it will be back on tap in late September, prior to the Great American Beer Festival."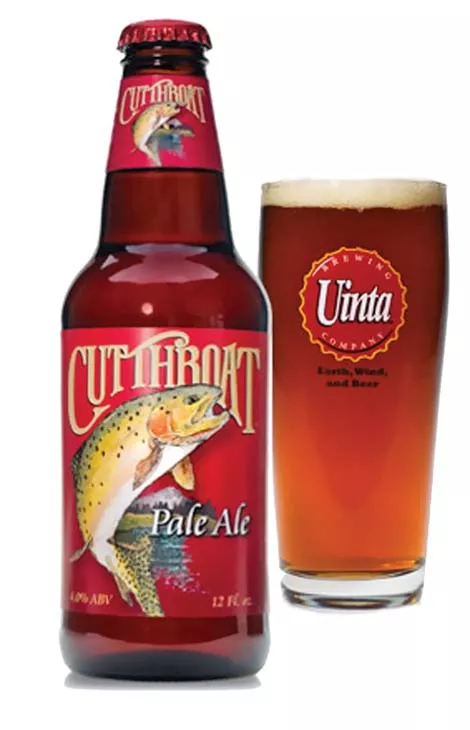 In the Ordinary Bitters category of the 2010 World Beer Cup, Uinta Brewing Company walked away with the bronze medal for its flagship beer, Cutthroat Pale Ale, which is named after Utah's state fish. The Ordinary Bitters style is characterized by hoppy aromas, fruitiness and a combination of nutty and malty flavors. And, in case you still haven't tasted this very popular local beer, Uinta's Cutthroat Pale Ale harmoniously balances nut and malt flavors with molasses and caramel tones. Cutthroat also won a silver medal in the English Style Bitter category at the European Beer Star Awards.
Wasatch Beers won a gold medal in the highly competitive Session Beer category with its Polygamy Porter: a dark, medium-bodied ale with malt and chocolate flavors. It's Polygamy Porter's second World Beer Cup medal. Wasatch founder Greg Schirf commented on his win by saying, "The competition has grown significantly since the first World Beer Cup in 1996, where there were 250 breweries competing for 61 gold medals. This year 642 breweries competed for 90, and the average number of entries per category has increased to 37; back then it was under 10. Being recognized by the industry's best is awe-inspiring. It's what our brewers work toward every day."
In other local brewing news, EPIC Brewing Company will open on May 17, during American Craft Brewery Week, at 825 S. State Street. EPIC, Utah's first new brewery since 2006, will debut with nine artisan beers. Not a brewpub, EPIC is licensed to sell its beer directly to the public and is the first Utah brewery since Prohibition to brew beers that are exclusively greater than 4.0 percent alcohol by volume. EPIC's brewmaster is Kevin Cromptom, formally with Bohemian Brewery.