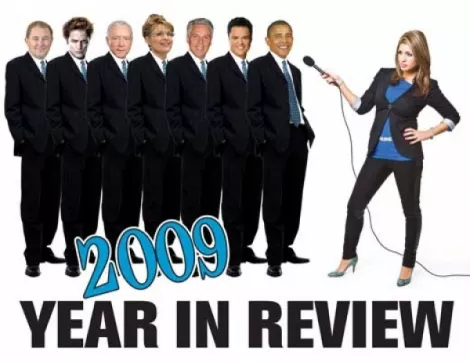 JANUARY1
Smoking is no longer permitted in Utah bars. Local reactions range from "It's about time" to "This is an infringement of our rights" to "Jesus, what is that smell?!"
7 Utah Attorney General Mark Shurtleff calls for an investigation of the Bowl Championship Series for violating federal antitrust laws after the undefeated U of U Utes were shut out of the BCS title game. There is no comedic rejoinder to top this.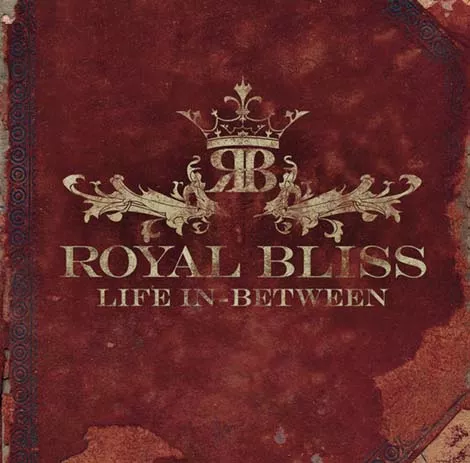 13 Veteran Salt Lake City rock band Royal Bliss' major-label debut Life In-Between is released by Capitol Records. The album hits No. 4 on Billboard's Heatseeker charts but still lags behind contemporary artists like Nirvana and Sublime in Utah radio airplay.
14 American Idol karaoke contestant David Archuleta's father, Jeff Archuleta, is cited for patronizing a prostitute in a Midvale massage parlor. Requests for "rub 'n' tug services" are subsequently removed from David's tour riders.
19 Conservative talk-show host/famous Mormon Glenn Beck debuts on the Fox News Channel after years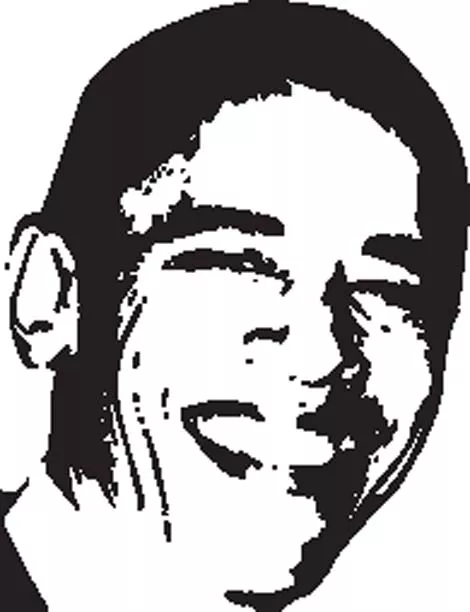 of toiling in obscurity at CNN Headline News. His first guest is Alaska Gov. Sarah Palin, thus launching The Year of the Loon.

20 Barack Obama is inaugurated as the 44th President of the United States. Utahns mark the occasion by plugging their ears and chanting "La-la-la-la-la …"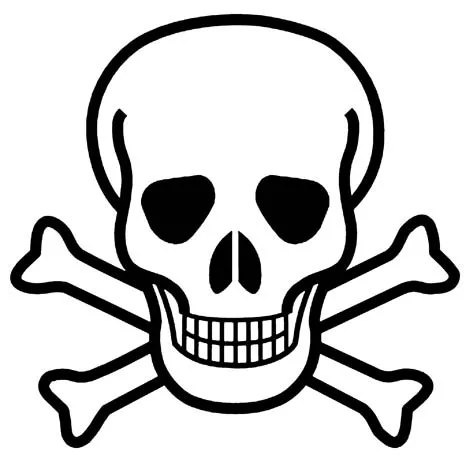 Dead in January: Stooges guitarist Ron Asheton, actor Ricardo Montalban, painter Andrew Wyeth and writer John Updike.
FEBRUARY
2
After years of negotiations, favorite SLC club Port O' Call finally closes its doors to make way for federal courthouse expansion. Patrons decry the death of downtown nightlife, then disperse to several other downtown nightclubs.
22 Slumdog Millionaire wins eight Oscars, including Best Picture, at the 81st annual Academy Awards. Of the millions of viewers who said, "Oh, I want to see that!", only 34 have since Netflixed the DVD.
26 Holly Mullen quits City Weekly, the third editor to leave the newspaper in seven years. After a want ad between "Buggy-Whip Technician" and "Fax Machine Repairman" in Craiglist's Dead Industries section yields no applicants, managing editor Jerre Wroble assumes the position.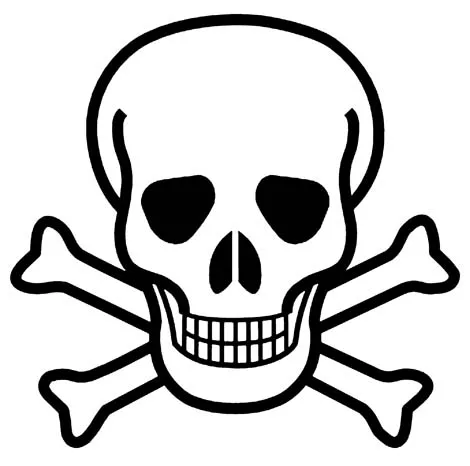 Dead in February: Cramps singer Lux Interior, basketball player Norm Van Lier, radio personality Paul Harvey and local entrepreneur Larry H. Miller.
MARCH
2
The AIG reports $61 million in losses for 2008's fourth quarter, and the Dow drops 299 points. Coincidentally …
2 Jimmy Fallon debuts as the host of NBC's Late Night, replacing Tonight Show-bound Conan O'Brien. Salt Lake City affiliate KSL 5 responds with a new ad campaign: "Bedtime is Now 11:35—G'night!"
9 President Obama signs an executive order overturning George W. Bush-era policies limiting stem-cell research, saying, "It is about ensuring that scientific data is never distorted or concealed to serve a political agenda—and that we make scientific decisions based on facts, not ideology." Utahns mark the occasion by plugging their ears and chanting "La-la-la-la-la …"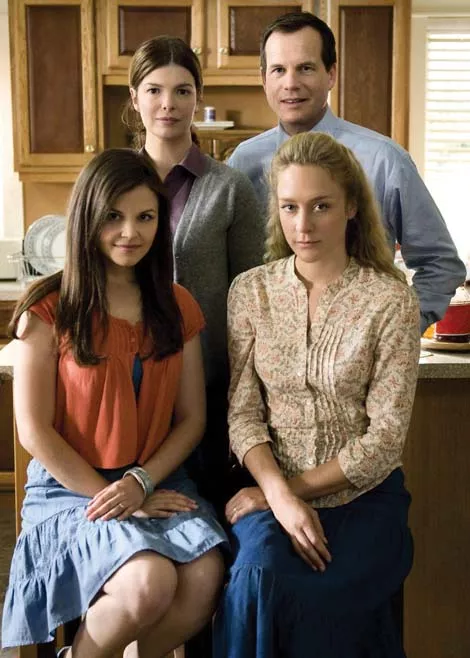 12 Sam Weller's Zion Bookstore announces that, after nearly a half-century downtown at 254 S. Main, the store will be moving … somewhere. Main Street neighbors (like City Weekly) are disappointed at the pending loss, but panhandlers look forward to welcoming a new business to urinate on in the summer.
15 HBO polygamy drama Big Love depicts an "endowment ceremony," a sacred/secret LDS ritual, angering church officials and members. Since no Mormons will admit to actually subscribing to HBO, however, the scene is never officially confirmed.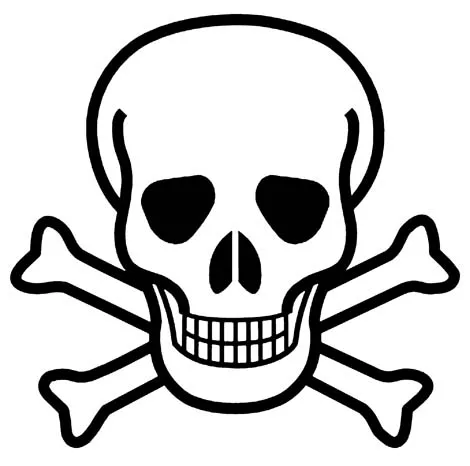 Dead in March: WWE wrestler Andrew "Test" Martin, singer-songwriter Dan Seals and actors Natasha Richardson and Ron Silver.
APRIL
2
City Weekly
publishes its 20th annual Best of Utah issue. Nothing else newsworthy happens this month.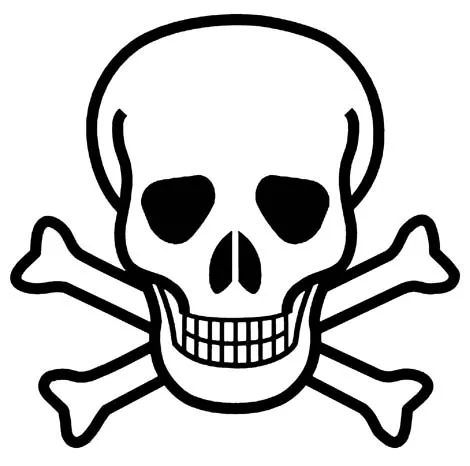 Dead in April: Actress Bea Arthur, baseball player Mark Fidrych and porn stars Jack Wrangler and Marilyn Chambers.
MAY
1
After years of playing a proud Mormon mother to a gay son on local public radio, actor Charles Lynn Frost (… dad?) kicks off
The Passion of Sister Dottie S. Dixon
one-woman show and an extended publicity blitz the likes of which not seen since the heyday of Superdell Schanze. The show is currently scheduled to run through January 2026.
7 Salt Lake City Mayor Ralph Becker unveils plans for a new Public Safety Building Complex (a "civic campus") on Library Square downtown. The idea is slightly less well-received than a previous proposal to build a puppy-slaughtering plant in SugarHouse Park; Becker quietly returns to entering bike races.
12 MediaNews Group CEO Dean Singleton announces plans to put some of his newspapers' (but not The Salt Lake Tribune's … yet) online content behind "pay walls" in 2010 to "condition readers that everything is not free." What is free online: Thousands of articles detailing the inevitable failure of the pay wall. And porn.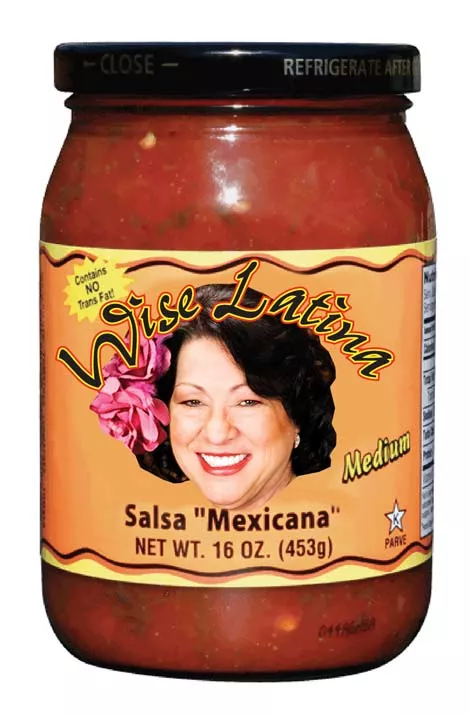 13 Attorney General Mark Shurtleff accidentally leaks/ Tweets his Senate run intentions on Twitter. Word of the possible challenge is soon relayed to Sen. Bob Bennett via his Friendster page.
26 President Obama nominates Sonia Sotomayor to the Supreme Court; when confirmed in August, she'll become the third female and first Hispanic in the court's history. Despite having supported her in the ´90s, Republicans (including Utah Sen. Orrin Hatch) flip out over the nomination—mostly because they thought "Wise Latina" was a brand of salsa.
Dead in May: Politician Jack Kemp, actor Dom DeLuise, entertainer Danny Gans and abortion specialist Dr. George Tiller.
JUNE
1
City Weekly
celebrates its 25th anniversary. Well, it would have, but we were busy (see
Special Issues sidebar
) and forgot. Maybe next year.
1 Conan O'Brien debuts as the host of NBC's Tonight Show, replacing primetime-bound Jay Leno. Salt Lake City affiliate KSL 5 responds with a new ad campaign: "There's Nothing on After 10:35—Sleep Tight!"
11 Carrie Prejean is stripped of the Miss California USA crown, due to "continued breach of contract issues." Later, partially nude photos and sex tapes of "Christian model" Prejean would turn up, and she joins Speidi and Sarah Palin in the ranks of Celebrities Who Can't Read Books But "Write" Them with Still Standing.
12 U.S. broadcast analog TV finally ends after several digital-switch postponements. Despite improvements in quality and range, purists continue to insist that analog TV "just sounds warmer, man."

25 King of Pop Michael Jackson dies at the age of 50 in Los Angeles. A worldwide outpouring of shock and grief ensues, and MTV boldly plays several Jackson music videos … for about 10 minutes.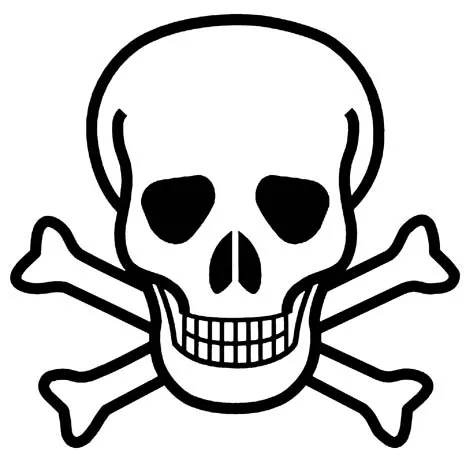 Also Dead in June: Actor David Carradine, blues singer Koko Taylor, TV's Ed McMahon, actress Farrah Fawcett, pitchman Billy Mays and local bookseller Sam Weller.
JULY
1
Utah's 40-year-old private club liquor law ends. Visiting Californians scramble for something else to bitch about.
4 Glenn Beck hosts the annual Stadium of Fire Independence Day celebration at LaVell Edwards Stadium in Provo. In addition to lip-synced performances from the Jonas Brothers and SheDaisy, the show culminates in a fake flag-burning "retirement" ceremony, over which a teary Beck pronounces, "If our American flag could speak, oh, the stories she would tell." Probably not this one.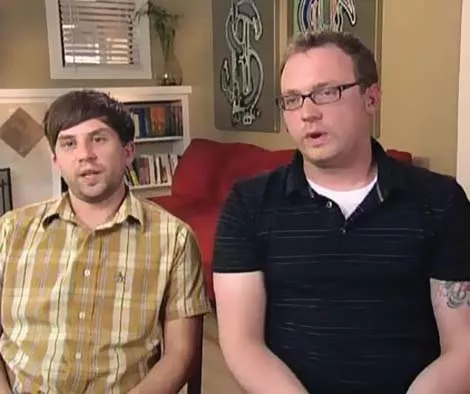 9 City Weekly account manager Derek Jones and partner Matt Aune were arrested and cited by the Salt Lake City Police Department after engaging in "inappropriate behavior" on the LDS Church's Main Street Plaza. The resulting flurry of outrage, media coverage and "kiss-ins" eventually results in small acquiescence from the LDS Church and, in November, an appearance by Jones and Aune on The Colbert Report. Exactly as The Gays planned all along …
26 Sarah Palin resigns as governor of Alaska with 18 months left on her term. Palin says she didn't want to be a lame-duck governor; her book publisher says, "Yeah, let's go with that."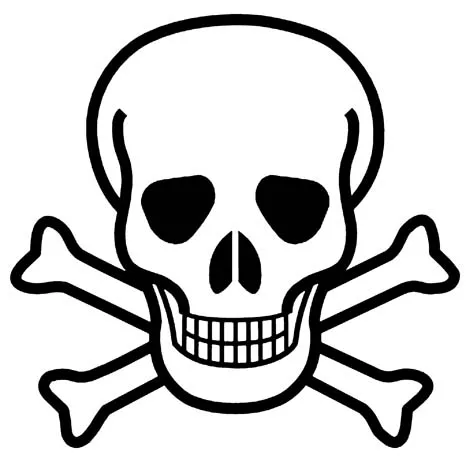 Dead in July: Actor Karl Malden, football player Steve McNair, politician Robert NcNamara and newsman Walter Cronkite.
AUGUST
4
American Idol
judge Paula Abdul announces via Twitter that she's quit the popular karaoke series. Abdul has since found new employment in Los Angeles and would like to welcome you to Walmart.
11 Jon Huntsman Jr. resigns as governor of Utah to accept an appointment from President Obama as ambassador to China. Lt. Governor Gary Herbert steps up as Utah's new guv, a move akin to Screech replacing Zack as student body president.
19 After months in relocation limbo, 117-year-old Odd Fellows Hall finally rolls across Market Street to its new home—in one piece. Because if there's one thing downtown Salt Lake City needs, it's another unoccupied building.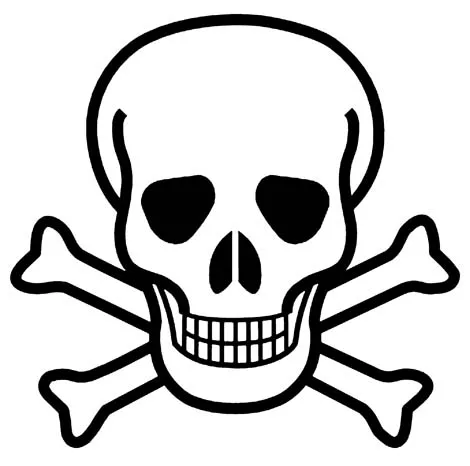 Dead in August: Film director John Hughes, guitarist Les Paul, politician Edward Kennedy and celeb deejay Adam "DJ AM" Goldberg.
SEPTEMBER

4
Orrin Hatch endorses Bob Bennett for re-election to the U.S Senate in 2010, asserting that Utah can't afford to lose a Republican with his experience and clout. "And killer connections for virgin blood," Hatch reportedly murmured before transforming into a bat and flying away.
8 President Obama speaks to American schoolchildren in a video address, despite outrage from conservative parents who likely had no problem when previous presidents George W. Bush and Ronald Reagan did the same thing. The address, set to the music of Public Enemy and titled "Smoke Dope, Worship Satan and Read The Huffington Post," proceeds without incident.
9 During President Obama's health-care address to Congress, South Carolina Rep. Joe Wilson shouts, "You lie!" when the president denies that legislation will provide care for illegal immigrants. Wilson later apologizes to Obama, then challenges him to a steel-cage match for the belt.
12 A number of 912 Project followers (6 billion according to Fox News; a half-dozen according to MSNBC) who are fed up with taxpayer-funded bailouts gather to collectively teabag Washington, D.C. There is no comedic rejoinder to top this.
14 The experimental weeknight Jay Leno Show debuts with initially high numbers on NBC, which will soon dwindle to basement ratings. Salt Lake City affiliate KSL 5 responds with a new ad campaign: "Yeah, We're Still On."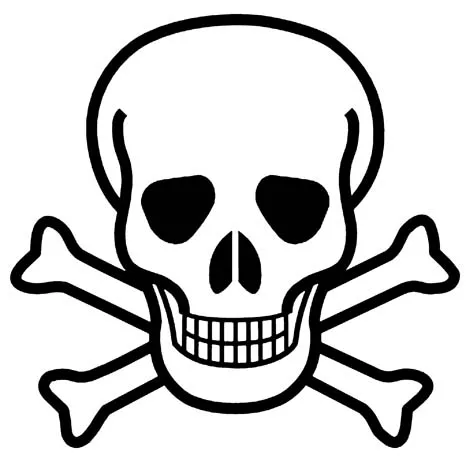 Dead in September: Author/ singer Jim Carroll, columnist William Safire and actors Henry Gibson and Patrick Swayze.
OCTOBER
1
Elizabeth Smart recounts the details of her nine-month abduction at the hands of accused kidnapper Brian David Mitchell in his U.S. District Court competency hearing. Father Ed Smart gears up for the next publicity leg of his Please, No Publicity Tour.
9 President Obama is awarded the 2009 Nobel Peace Prize. Obama humbly accepts as the Secret Service subdues Kanye West.
15 Colorado "Balloon Boy" Falcon Heene captivates the nation, despite the fact that his UFO-shaped silver balloon is an unoccupied hoax—a publicity stunt engineered by parents Richard and Mayumi Heene (who'd previously appeared on the reality show Wife Swap). The Heenes were later sentenced to jail time; the abetting media remains at large.
Dead in October: Wrestler Lou Albano, comedian Soupy Sales, composer Vic Mizzy and Sonic Drive-In founder Troy Smith.
NOVEMBER
18
A meteor lights up Utah's skies just after midnight. In Utah County, hundreds of disappointed Rapture candidates shuffle dejectedly back into their homes.
19 Ever-quotable Utah Sen. Chris Buttars tells Fox 13 News that, even though they're "America's greatest threat," he doesn't mind The Gays, as long as they aren't "stuffin' it down my throat all the time … certainly not in my kid´s face." Comedic, rejoinder, etc.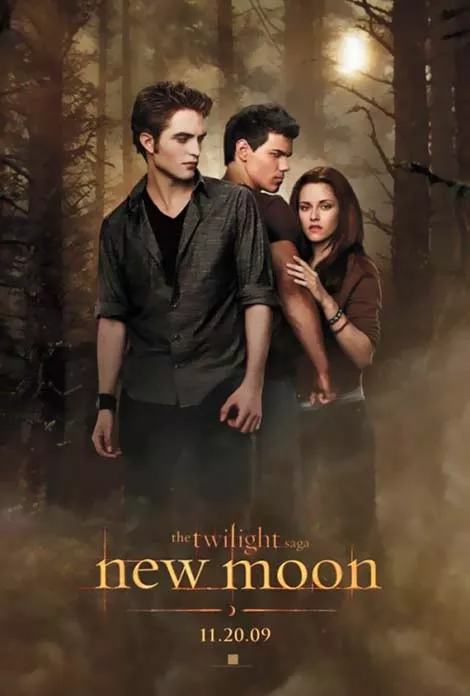 20 The Twilight Saga: New Moon opens to record box-office numbers, with South Jordan's Megaplex Theater nabbing the highest-grossing sales spot in the nation, followed by the Sandy Megaplex at No. 2 and the Gateway 12 at No. 5. Industry analysts are stunned by Utahns' fascination with pasty and asexual mythical figures and badly written, implausible stories; locals, not so much.
22 Real Salt Lake beats the L.A. Galaxy for the Major League Soccer Cup, marking Utah's first major sports-franchise championship in 38 years. RSL's bask in the victory spotlight is short-lived, however, when …
24 Donny Osmond wins ABC's Dancing With the Stars. David Archuleta marks the occasion by plugging his ears and chanting "La-la-la-la-la …"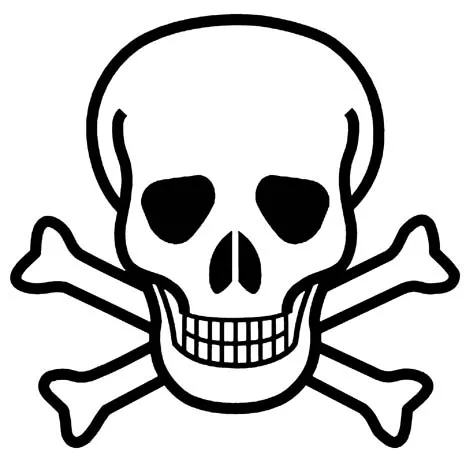 Dead in November: Comedian/game-show host Ken Ober, actor Dennis Cole, magician Carl Ballantine and Playboy Playmate Lorissa McComas.
DECEMBER
7
West Valley City woman Susan Powell goes missing for weeks; at press time, the WVC Police's lone person of interest remains husband Josh Powell. Ed Smart has weighed in several times in the media.
9 Hundreds line up for Sarah Palin's Going Rogue booksigning at Costco in Salt Lake City. Seriously, hundreds. In addition to blowing off the Utah Republican Party for a photo-op, it's later reported that Palin also stiffed a local hairdresser called in for a last-minute 'do. And she also arrived in Utah by airplane, not in the "tour bus" with her face painted on the side. But at least she didn't pretend to burn a flag.
23 The Utah Utes win their ninth straight bowl game, the longest college football streak in the nation. Reached for comment, BYU's Max Hall says, "Whatever—did you hear about Dancing With the Stars?"
24 The U.S. Senate approves President Obama's health-care reform bill. We may know what the hell that means in time for the 2010 Year In Review.
Dead in December: Actress Brittany Murphy, singer-songwriter Vic Chesnutt, Rose Tattoo guitarist Mick Cocks and evangelist Oral Roberts … purely coincidental.
More 2009 in Review:
Special Issues: A Critical Overview