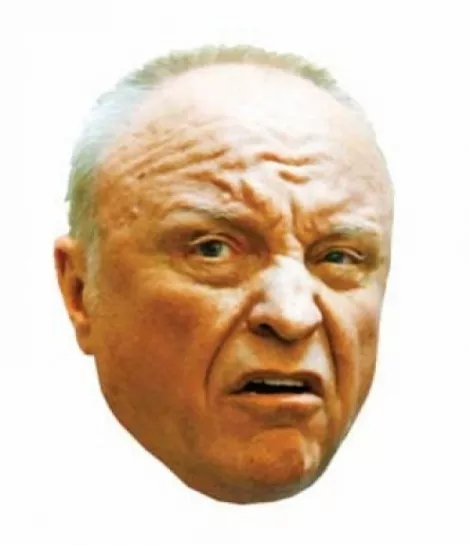 Values-Driven Education Bills
If your brain is on overload, you must be keeping track of the many, many legislative bills targeting education this year. Sen. Chris Buttars, R-West Jordan, thinks that socialist—oh, sorry, "special interest"—groups have taken over education. Thus, he's sponsoring a resolution to place the State Board of Education under legislative mandate. Then, Sen. Stuart Reid, R-Ogden, wants to place all education under the governor's thumb. But the real puzzlers are two bills by Sen. Howard Stephenson, R-Draper. On one hand, he wants to encourage school districts to hire noneducators (read: businessmen) as superintendents. On the other, he wants to make sure that the State Charter School Board is manned by at least three people with experience administering or creating a charter school. Oh, wouldn't those be special interest groups, Sen. Buttars?

Legislating Lawsuits
The legislative assault on "enviros" continues. Rep. Mike Noel, R-Kanab, is resurrecting the idea that any plaintiff seeking a preliminary injunction or stay for an environmental action should have to post a bond and pay damages if their lawsuit is unsuccessful. He ran a similar bill in 2009 that died in Senate Rules Committee. Former Gov. Jon Huntsman Jr. vetoed another one in 2006 by then-Rep. Aaron Tilton, R-Springville. Someone's not getting the message—or they're giving it to the federal government. In 2006, the Environmental Protection Agency warned the governor that such legislation "may create impediments to the public's ability to challenge permits and other project approvals in state and federal courts." This, however, is the year Utah wants to stick it to the feds.

Like Mother's Milk
Well, here's a case where Utah's large pregnant population comes in handy. The Mother's Milk Bank opened a location in the state to collect, store and distribute breast milk throughout the country. This milk, once screened, is sent to hospital neonatal units, or sold to individuals by prescription from its main Denver facility. Human milk especially helps premature infants grow and thrive. "The components of donated milk are unmatched by any commercial formula: immune properties, growth factors, hormones, enzymes and many other factors that optimize the health of infants are present," the milk bank website says. Check it out, and if you're a lactating woman, donate:
Healthcare.Utah.edu/primarycare/redwood/breastmilk/index.php