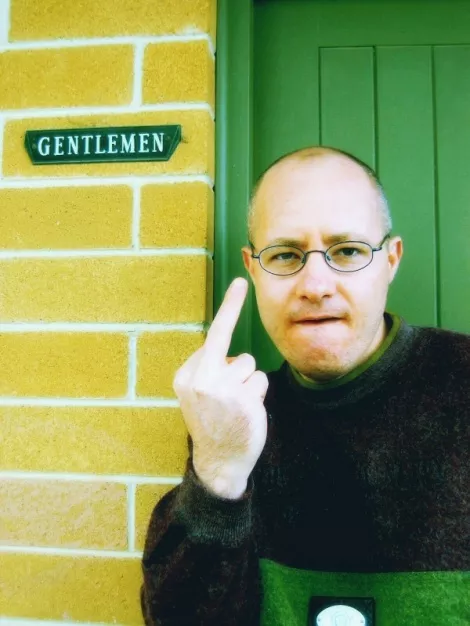 Who's been rude to you lately?

Rachel Scott: Have you seen the drivers in downtown Salt Lake?! They are all rude and insane.

Derek Carlisle: New Year's Eve 2010, on the way to my house after working a double, a drunk vagrant kicked snow all over me while I pumped a tank of gas. Thank god that year is over.

Bryan Mannos: She's rude to me a couple times a week. Now that I understand, it melts my heart ...

John Paul Brophy: The annual missionary "outreach" at my front door—by definition rude, if privacy and personal belief don't matter.

Nick Clark: To the young lady who took all the Black Angels vinyl on record store day in one swoop, I hope your greediness gets repaid in full.

Dan Nailen: I'm constantly amazed by how often someone can bump into you at a show, hard enough to either spill your drink or spill their drink on you, without even an acknowledgment. Weak.

Erik Daenitz: Someone was rude to my employer, so that's pretty much being rude to me.
Rachel Piper: Upon meeting me, one of my husband's co-workers expressed (several times) his sincere amazement that I'm not a total hag. According to him, the picture of me that my husband has at his desk is not flattering.

Susan Kruithof: Grass has rudely taken over my mulch beds, leaving me to wonder how I'm going to deal with said grass. Burn it with chemicals, or smother it with plastic. If only I could kill it with kindness.

Jerre Wroble: While at a fundraising banquet for the U of U's Chronicle newspaper, the banquet speaker had the nerve to point to my table and refer to us as "dinosaurs." Rude!