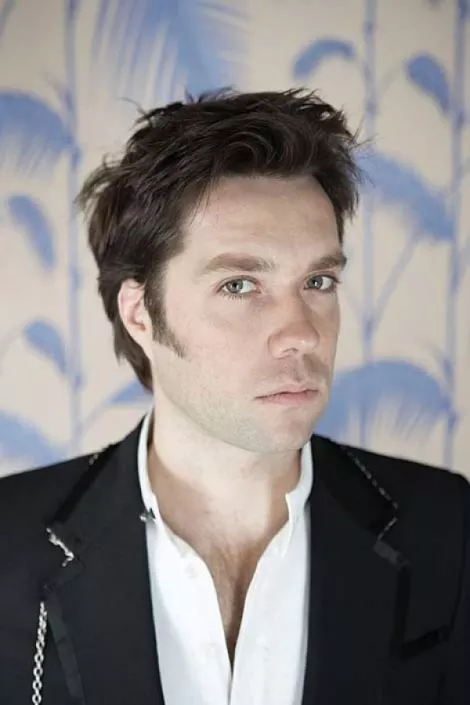 Thursday 12.31


A WAINWRIGHT FAMILY CHRISTMAS
Natural-born performer
Rufus Wainwright
played Park City a few years back as part of the Sundance Film Festival's official music program and deftly stole the show from a cast of talented stars on the rise. A prolific recording artist who recently crafted his first classical opera (
Prima Donna
), Wainwright has charisma to burn and ups his game considerably onstage for performances that swing from flirty and sultry to utterly devastating—especially when he sings Leonard Cohen. Watching him command a room, one imagines Wainwright could have mastered any profession—but music runs in the family. Last year, he joined sister Martha and mother Kate McGarrigle for a series of holiday performances. For 2009, he's teamed up with father Loudon Wainwright III and cousin Lucy Wainwright Roche to close out the year, and the decade. Make the stroke of midnight extra memorable.
Eccles Center for the Performing Arts, 1750 Kearns Blvd., Park City, 8 p.m. Allages. Tickets: EcclesCenter.org
EVE
Salt Lake City's revamped New Year's Eve celebration continues, wrapping up three days and nights worth of live music, dance, film screenings, snowboard/ski events, kids' activities, live graffiti demos and much more. Tonight's band lineup includes Sister Audio, Double or Nothing, Michael Gross & The Statuettes, Tolchock Trio, Neon Trees, Caleb Chapman & Voodoo Swing Orchestra. Featured Eve DJs Dao and Handsome Hands throw down on at the all-ages Gallivan venue sector, while DJs Jello and Juggy entertain the 21-and-over set on Pierpont Avenue. Complete info: EveSLC.com
NYE CLUB ROUNDUP
Picking a place to end one year and start another is difficult enough, but selecting just the right venue to enter a new decade? Talk about pressure. Some folks might opt to stay in and make memories at home or at a friend's house party; others will head downtown for Eve. The only trouble facing clubgoers will be narrowing down the many diverse options lined up for 2009's last gasp. To ease the decision-making process, we've compiled some of the night's highlights. Keep in mind, this is just the tip of the iceberg: For an evening of no-fuss rock, hit up Burt's Tiki Lounge for Top Dead Celebrity and Thunderfist, Bar Deluxe for God's Revolver, or Abyss featuring Stephen Pearcy of Ratt. Go out with a headbang at Club Vegas featuring Blood of Saints and Scripted Apology. Too loud? The Dirty Bombs funk things up at The Woodshed. Of course, nothing says New Year's like dancing the night away—W Lounge has Justin Rinker and Sektor 7, Urban Lounge hosts Ted Dancin', Great Saltair goes big with DJ Dan and Donald Glaude, The Depot goes off with Utah House vs. DJ Roctakon. Whew. Turn to Concerts & Clubs (p.46 of the December 31st issue) for additional picks and a complete listing of NYE events.
Saturday 1.2


SUPER DIAMONDSuper Diamond
transcend the realm of guilty pleasures, belonging instead to a rank of tribute bands who've earned the stamp of approval from the artists they're covering. Neil Diamond is a fan of his alter-ego, Surreal Neil, who, while not a spitting image of the legendary crooner, strikes a convincing pose onstage that for some is better than the real thing. The proof is in their long-running career. Seventeen years in, they still pack in crowds at venues where original acts have trouble selling out. It's only a matter of time before one starts a Super Diamond tribute act. Sweet Caroline!
The Depot, 400 W. South Temple, 8 p.m. Tickets: DepotSLC.com



Sunday 1.3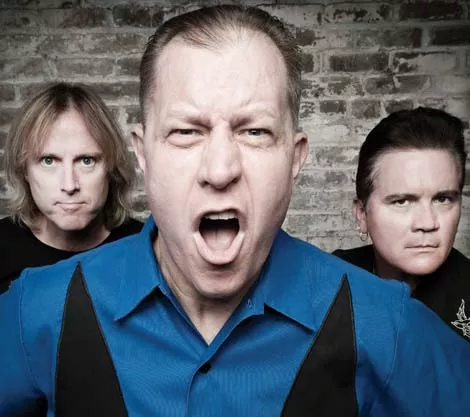 REVEREND HORTON HEAT
If your New Year's resolution involves kicking nicotine or alcohol, you might want to plug your ears tonight when
Reverend Horton Heat
cranks up "Drinkin' and Smokin' Cigarettes," a cut off their latest LP
Laughin' and Cryin'
(Yep Roc). The opening track makes both vices sound like perfectly good stand-ins for true love. The Southern punk/rockabilly act brings to every track a tongue-in-cheek delivery that pairs well with rapid guitar licks, as on "Death Metal Guys," a good-humored jab at the genre's most pathetic poseurs.
The Depot, 400 W. South Temple, 8 p.m. Tickets: DepotSLC.com



Coming Up


The Hood Internet
(W Lounge, Jan. 8);
Michael Gross & The Statuettes CD Release
(Kilby Court, Jan. 8);
Rosanne Cash
(Eccles Center for the Performing Arts, Jan. 9);
Ahmad Jamal
(Sheraton City Center, Jan. 11);
Cross Canadian Ragweed
(The State Room, Jan. 11);
Rev. Peyton's Big Damn Band
(The State Room, Jan. 12);
Orion Independent Music Festival
(Park City, Jan. 14-20)