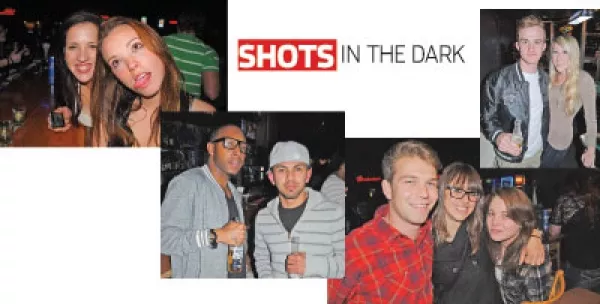 There's a roomy downtown spot conducive to getting extra schwilly, hence its appropriate name: Wasted Space (342 S. State). Since taking over what was once Graffiti Lounge a little over a year ago, owners Doug Prescott and Bridgett Foster have finally found a proper niche for their baby: party bar. While Wasted Space lives up to the double entendre by offering $2 shots and $3 domestic steins, the bar has also turned heads by booking several relatively big names, like rapper One Be Lo, DJ Abilities and Dethrone the Sovereign. Weekends are hosted by DJ Squintz, who plays a blend of rock, dubstep and Top 40. Coming up, check out the End of the World Party on Dec. 21.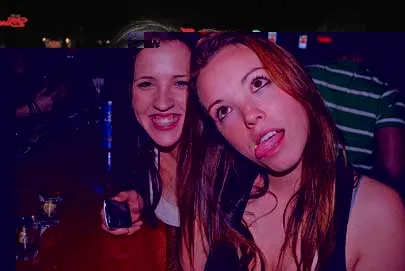 This is what happens when you lick bath salts before a tequila shot.
Danielle Hanley, Molly Olsen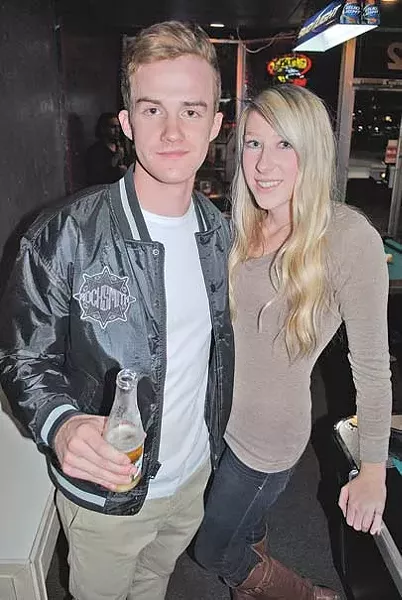 I swear that's the kid from Hook.
Wilson Kirkpatrick, Amy Reid
50 shades of heather gray.
Dante Bell, Hector Bautista
'90s babies love DB Sweeney.
Mike Mee, Alyssa Rhoda, Peggy Wray