Since moving to California about one year ago, "Zeke" has not shed his fear of police raiding his business, sending him to jail and tarnishing his reputation. "I coach little kids. I coach soccer," Zeke says. "What am I going to do if I get busted and all the kids' parents are all, 'Oh my gosh, my kid is playing soccer with him and he's the coach.' It just doesn't look good, dude."
Zeke is in the cannabis biz and has been for much of his life. He cultivated his first plant in his Weber County home in 1997—the year after California became the first state to legalize medical marijuana. Even when he wasn't growing marijuana, he was "always slingin'," selling mostly California-grown product to a large circle of friends in Utah.
Zeke, 36, was raised in The Church of Jesus Christ of Latter-day Saints. His family largely backed away from the church in his teen years, but, he says, "I have the values of a true, straight-arrow Mormon," Zeke says. "Straight up. … I'm a good person. I don't break the law. I don't cheat, lie, kill or hurt anyone. I don't do anything like that, but if you get in trouble with herb, they don't care about any of that, and you can go to jail for years."
In 2008, Zeke made his first move to the "promised land," Northern California, where marijuana is the No. 1 cash crop in several counties. It didn't work out. "I was financially not ready to move out here. My friends out here weren't financially ready to help me out yet, so I had to go back home. I went back to my [Salt Lake County] house that I owned, and that's when I set up shop."
That shop involved just two grow lights and no more than a dozen plants, but he earned about $4,000 per month in revenue from the operation. Laid off from his day job as new-home construction plummeted, his knowledge of how to turn his basement into a moneymaker was his salvation. "For two years, it helped me keep my house," he says.
Zeke is one of many who've moved from states that still prohibit marijuana to states that have decriminalized or even legalized the product with a doctor's prescription. Industry watchers say thousands have moved from prohibition states to reform states for access to the herbal medicine; some Utahns also have moved west to pursue the American dream of providing that medicine to the masses. Other former Utahns, meanwhile, work tangentially in the cannabis trade by selling growing supplies, teaching cultivation classes or even testing marijuana products for contaminants and safety.
One Utahn who moved to California in 2003 now sells and manufactures hydroponics-growing equipment through a Website and almost a dozen stores in several states. He employs 75 people in the United States, and an unknown number of workers in India and China, where his products are manufactured. He expects to generate $16 million in revenue in 2010.
While Zeke says his business endeavors currently comply with California law, he nevertheless requested anonymity for this article. Zeke is not his real name. Despite 14 states and the District of Columbia legalizing the product as a prescription medicine, the federal government has not removed its blanket prohibition, and federal raids of cannabis operations still occur even in states where it is legal under state law. Also by Jesse Fruhwirth from November 2009:
The Dopest Plea Deal Ever: Federal prosecutors may have too much power to decide who gets the dopest plea deals.
More importantly, however, the path to Zeke's American dream has not yet fully revealed itself. Hard times have hit Zeke before, and they could again. If he's unable to start his own growing operation as planned, he could find himself down and out in California and needing to move back to Utah where he has family. If that happened, he would have his skills as a marijuana farmer to fall back on financially—but only if he stays on the down low.
Even if things do work out as planned, he still needs to remain anonymous in this article because Utah could become one of his markets for sale of his buds—legalities be damned.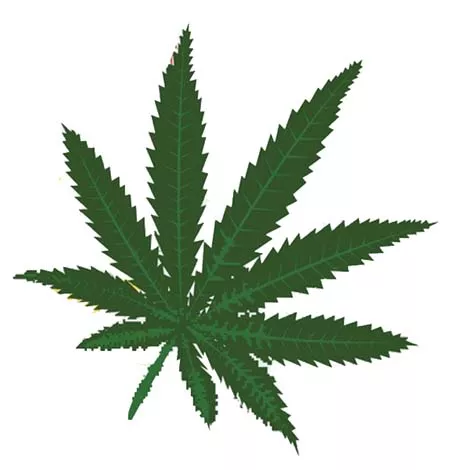 Big Business
"Out here, grow stores are like liquor stores," Zeke says. "In Utah, there are two of them. They're all over here."
"Harold" operates several of them in California.
Harold, is a graduate of the University of Utah and lived in Utah for more than a decade. Utah's proximity to outdoor recreation options was a big draw for him. "I love Utah," he says, and he dreams of moving back, or to another state less crowded and better managed than California.
In 2003, California called his name. A friend of a friend owned a small hydroponics-supply store and offered him a job. Before long, they were business partners.
"We started out in a store that was less than 800 square feet, in 2003," Harold says. "The first three years, we didn't really do anything, but then we've been able to add one or two or three stores in any given year [since]." They have five new stores planned in the coming year.
Harold is a pseudonym. Even though his business is entirely legal regardless of cannabis regulations—he sells only lights and chemicals, the same equipment a person could purchase to grow tomatoes or basil—that hasn't kept federal law enforcement officers from investigating his business. He worries that those enjoying the most success are likely to be law enforcement pariahs if a new president—with more zeal for busting up the cannabis industry—is elected in 2012.
"We were investigated by the [U.S.] Treasury Department [in 2005]. They tried to bring criminal charges against us for money laundering," he says. "It's just a tactic to try to say we were accepting money from people who were dealing drugs."
It didn't work. Subpoenas for financial records were all that ever resulted. Harold thinks about 95 percent of his customers purchase his products to grow marijuana—not tomatoes—but nothing he sells is actually contraband. There's no criminal liability in selling products to marijuana producers, or everyone from power companies to grocery stores could be implicated. Still, he worries that proving his innocence could be a costly endeavor in court.
This family man with a wife and child at home pays his taxes, he says—a lot of taxes. His employees pay state and federal income taxes, Medicaid and Social Security. He offers a 401(k) plan, health insurance and pays his employees for six hours of community-volunteer work each year. He donates to the community—about $18,000 this year to PeeWee football, local schools and other causes—and his marketing and advertising budget is a whopping $150,000 per quarter.
Harold's business is just one example of "spin-off effects" that are good for economic development, even if they are not directly involved in selling cannabis. Many of those businesses grow around the cannabis trade itself—and thus have largely eschewed prohibition states for greener pastures.
Marijuana Migration
Allen St. Pierre
, executive director of The National Organization for the Reform of Marijuana Laws (NORML) says the human migration from state to state inspired by cannabis laws largely has been one of patients. He says there hasn't been any empirical study of the phenomenon, but he's received myriad anecdotal evidence that some states have become magnets for "a great wave of migration" because of medical marijuana.
"They call [NORML] from Illinois, Mississippi, Tennessee, or wherever, and they say, 'Listen, I'm desperate and dying. I'm losing my sight, I'm throwing up all day long and marijuana helps me immediately, but I don't want my house to be taken away, my children to be taken away, I don't want to be arrested, I don't want to go to jail,' " St. Pierre says.
University of Utah business professor Debbie Scammon says a similar migration has occurred because the federal Medicaid program is run by individual states, with individualized policies. Patients sometimes move from one state to another, she says, if the treatment they desire is covered by Medicaid in one state but not another.
But it's not just patients and consumers who migrate due to state laws: so do businesses and business people.
"A good example of that is the financial-services industry with [Utah's] LLC bank law. Many businesses have come to Utah to set up those because of Utah's laws that allow that kind of bank to exist, and many states don't," Scammon said. "I don't have any empirical evidence for this, but I would say there is definitely business impacts in terms of employment. … We have more LLC banks in Utah than any other state that I'm aware of."
Scammon says having the LLC banks concentrated in Utah has far-reaching impacts. "They're under requirements for community reinvestment. Whatever funds they manage, they spin off investments in the community, building low-income housing, offering scholarships to low-income families. There are definitely spin-off effects."
St. Pierre says there are "spin-off effects" for legal marijuana, as well, each of which generates tax revenue for state and local governments and creates jobs.
"[Producers] have to buy lights and electricity, bat guano and all these other things. … Twenty years ago, you might hire five people who sat there with scissors to chop marijuana into little pieces, but today you can buy a $5,000 to $8,000 machine to put in a Christmas tree-size marijuana plant. Someone has to make that. There are [safety] testing services that are becoming very popular … and they have to hire people with advanced degrees to operate those machines," St. Pierre says. "You've got universities—the biggest brand name is Oaksterdam University, but that's one of about 20 that are certification schools for people involved in 'canna-business.' … And even down to things like jars and the type of devices cannabis is actually sold in."
All of that adds up to a big payday for medical-marijuana states.
California already reaps roughly $100 million per year in taxes on just cannabis, but in 2009 the state Board of Equalization estimated that California could reap $1.38 billion in tax revenue if marijuana were legalized entirely and taxed similarly to beer, wine and liquor. And those numbers don't even capture the economic impact of the spin-offs.
Californians will vote in November on Proposition 19 (visit the Vote Yes website; visit the Vote No website), which would legalize marijuana for any purpose, regulate and tax it as well. California currently has a state budget deficit of $20 billion.
Local governments also benefit. Oakland last year became the first city in the United States to approve a tax on cannabis sales—$18 on each $1,000 in sales—that the city estimates will bring in about $300,000 per year, according to the 2009-2011 budget. That city is currently considering increasing its tax rate.
But all that tax revenue, and most of the economic development and jobs, just slough off to other states when regulation hits its pinnacle. Scammon says, while laughing, that prohibition is definitely a regulation, of sorts.
"I'm laughing because I just came from my public-policy class today, and we were talking about the philosophy of using the least-restrictive intervention [to regulate business]," she says. "And a product ban is probably the most restrictive."
But reform advocates say regulating cannabis with the most restrictive regulation has had the unintended consequence of creating an entirely unregulated black market. The marijuana black market is alive and well in Utah, as Zeke's history as a supplier to the Beehive State demonstrates.
Budding Business
Zeke grew his first cannabis plant in 1997, but it was a total bust. It grew to about 3 feet in its pot, but the plant turned out to be a male—only female cannabis plants create THC, the primary psychoactive substance in marijuana.
Soon after, his two roommates began a small grow operation in the basement of the Weber County home where they lived, and Zeke helped care for the crop. That's where he began to learn the best practices for growing the "kindest" kind bud around.
"This was an op-er-ation," he says, accentuating each syllable, "with an actual light system, not just some seed you put in a pot and put outside. You get duct work, you get lights, you get electricity, carbon dioxide."
For more on the methods of cannabis growing, read
"Cops and Pot: What every cop should know about pot growers and growing pot."

The marijuana business merely supplemented his income; he maintained a day job installing appliances and luxury products in homes. After a year—and three or four harvests—he moved out and didn't grow for several more years. It was always a fear of getting caught and going to jail that kept him from growing—which he says is inherently more risky than selling small amounts.
"But I was always selling," so around 2001, he took another stab at growing pot. "It's a no-brainer in any business: If you can just create the product you're buying to sell, you may as well just create it to sell," says the Weber State University business graduate.
That experiment was also short-lived, as life got in the way. "We had a few [plants] in the closet there for a minute that we were holding for a friend, and then I had one of my own that I did, but it wasn't really much to speak of." Before he expanded the operation, the girlfriend whom he lived with had a death in her family that rocked their relationship. They broke up, he moved out, and his first real attempt at creating his own marijuana farm ended.
But not for long. In 2002, he was living with a new set of two roommates in rural Weber County. "We had the best there was to offer," he says. "We were stoked. We were all organic, even then."
He says the giant outdoor-grow operations frequently seized in Utah are like the "Walmarts" of the cannabis industry. Not only are local growers completely independent of the mountainside super-growers—which both law enforcement and Zeke say are primarily agents of Mexican cartels—the locals have open disdain for the giants.
"I've always been in a special part of the industry because I have super-progressive friends and most [growers] don't even go organic. Most people … go hydro, they use Miracle-Gro, and I never have," he says, complaining about the chemical pollution and litter he says mega-growers leave in the national forests.
Around 2004, Zeke was caught with about a quarter ounce of marijuana for his personal use that an officer found in his car. He spent the night in jail on suspicion of driving under the influence and eventually took a plea deal that involved no more jail time.
That one night in jail reminded him of what he already knew: He was engaged in a very risky business. As a result, for the next two years, during the housing boom, he focused entirely on his day job, which on unusually good days brought in $800 per day, but $200 to $300 per day wasn't uncommon. He bought a house in Salt Lake County in 2006 and might have never grown marijuana again but for the bust in the housing market.
"I pretty much lost my job in [2007]," he says. "Within a year of buying my house, both companies [he did contracting for] shut down ... It didn't slow down, it halted. I didn't have work for months at a time."
He did odd jobs to get by, like painting, laying tile, moving, even gambling, but before long, he was visiting friends in California and bringing back small amounts of marijuana and sundry equipment—like a spare light his friends weren't using. His basement became a cannabis farm.
The odd jobs were nothing compared to the $4,000 per month his basement grow house generated. It was "ghetto fabulous" he says. "I was struggling to make my mortgage each month. I had no money, but I'm pulling off some pretty sick nuggets that helped me keep my house. … That only came to an end because I came out here [to California]. My second opportunity to return to the promised land arose. I took it and sunk my ship in Utah."
He says he could have made his basement a $40,000 per month operation, but he fears that the resulting electric bill would have tipped off police.
He's now part of a team, getting paid $3,000 per month to tend to a number of plants, though he wouldn't say exactly how many. He's worked in all sorts of communities, from Mendocino to Humboldt counties, even near Sacramento in Grass Valley, but always with friends he's known for years. As a one-man grow show in Utah, he spent a lot of time at home without many guests, tending to his plants and keeping a low profile.
"I felt very vulnerable in Salt Lake that I would get robbed," he says, explaining why guests rarely—if ever—were invited over. But he still worries about getting robbed in California, too. "In Utah, the biggest worry is police, and in California, if you're abiding by the rules they've given you to be in this industry, your biggest worry isn't police, it's being robbed."
Even still, with less pressure to keep operations secret, Zeke has partners who tend to the plants as he drives to the coast to go surfing, for example. He dreams of someday being the head of that kind of operation: his own gig, with his own rules and people whom he employs to help him. That could never happen at home. In Utah, he watched his plants like he was raising a new puppy, never leaving them alone for more than a few hours.
This is the Place
Not everyone sees cannabis seedlings as something delicate and special like a puppy, however. Despite general disdain for the federal government's intrusion on local governments and business, all of Utah's delegation in Washington, D.C., opposes states' rights in regards to cannabis regulation.
That includes Sen. Orrin Hatch, even though he is an outspoken supporter of Utah's nutraceuticals industry—a group of companies that sell natural products aimed at improving health. He's also a rare Republican willing to defy the pro-life movement's objection to stem-cell research, a position Hatch defends citing a patient's need for life-saving treatments that stem cells can't deliver now, but may someday.
Even though thousands of years of tradition, modern scientific data and anecdotal patient accounts say that marijuana helps treat their bad mood, crippling pain, dwindling appetite and other maladies too numerous to list—Americans for Safe Access is a clearinghouse for that information—Hatch isn't persuaded.
"Illegal drugs—including marijuana—are a scourge on our society—hurting children, families and communities alike," he wrote in an e-mailed comment. "This isn't a cute 'lifestyle' issue, as some try to make it out to be; it is an issue that concerns the safety of our citizens and communities."
The job opportunities and tax revenue from legal cannabis don't convince Hatch, either.
"Sure, we could have a huge, booming national business that creates thousands of jobs by legalizing all kinds of illicit drugs—cocaine, heroin, meth, etc.—but everyone knows it is a terrible idea," Hatch wrote in his statement. "We would be killing our children and destroying our future. When we know that illicit drugs are bad and destroy people, families and communities, it is appropriate for the federal government to ban them."
Some high-profile world leaders who once agreed with Hatch have changed their views. Mexico's most-recent former president, Vicente Fox, for example, has called for a national debate on legalizing drugs to quell the drug-fueled violence between black-market cartels that has claimed 28,000 lives along the border in recent years.
"The creation of any legitimate, regulated market for marijuana outside of the black market is not good news for criminal syndicates," says Drug Policy Alliance's California director Stephen Gutwillig. "Banning a substance outright cedes all control to the underground market, to criminals. They get to decide who gets to buy marijuana, at what age, under what circumstances and with what contents."
It won't be surprising to see American lawmakers shift their positions, however, because the public's opinion of cannabis has shifted more quickly in the past decade than ever before.
From 1970 to 1995, Gallup polls found American opposition to legalizing marijuana dropped from 84 percent to 73 percent. Their most recent poll, in April, however, saw opposition drop to just 54 percent, with young people being the most supportive of legalization. Likewise, polling in California for Prop. 19 has been very close: A September poll from ABC7/Survey USA found 47 percent supporting legalization and 43 opposed.
St. Pierre says patient access to cannabis has largely led the debate in the past decade, but that will likely shift to tax revenue and job creation, especially as communities begin to tax it. California's canna-business—largely dominated by small business—is also getting competition from giant corporations.
"You can go to Sears.com and buy products from Hydrofarm, one of the oldest companies in the [cannabis] industry," Harold says. "You can go on Kmart and buy products right now that are hydroponic products. [They've added them to their product line] in just the last few weeks. It's taking hold mainstream."
And why not? Despite prohibition in most states, the National Survey on Drug Use & Health in September found that 16.7 million Americans (about 6.6. percent) used marijuana in the past month alone. Harold says a decent hydroponic startup kit to grow at home costs about $1,500. That's an opportunity too good for some business people to ignore.
But the green rush might have already passed Utah by. While Zeke leaves open the possibility that his future will involve his home state, Harold doesn't even plan to open a retail location here for another decade or so. He loves Utah and would like to live here again, but says he wouldn't move his headquarters to the Beehive State, despite enticingly low corporate taxes, even if marijuana were legalized.
"For one, most [cannabis] companies are based in California now, or close to it. To ship to Utah, or anywhere else, is expensive. Two, you need employees to run your business. Accountants don't really need to have knowledge of the industry, but the rest of your people do," he says. "I don't think I would ever base the business out of Utah. … [California] is the birthplace of this industry." 
Follow Jesse Fruhwirth: