My City, My Utah
Famous Utahns' favorite haunts.
Compiled by Lexie Levitt & Jordan Wallis
comments@cityweekly.net

In the opening scenes of The Book of Mormon (the Broadway musical, that is), a group of Mormon missionaries meet onstage to receive their mission calls. The scene is set in Salt Lake City, with the LDS Temple painted on the scenery behind them. But along with that familiar iconic landmark are logos for Crown Burger and Zions Bank, both uniquely Utah institutions.
It got us thinking: What is your Utah "place," a spot that defines the Salt Lake City or Utah experience for you? What's your favorite thing to do in the city, or nearby? We asked some of the city's most interesting people that question, and here's what they told us.


NEXT: Who's who in
Utah's performing arts >>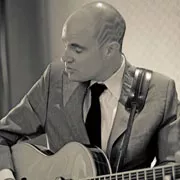 Joshua Payne
Musician, Joshua Payne Trio/Orchestra
On warm summer nights, I love to go for midnight street hikes all over downtown. I like to bring my guitar. I think the atmosphere is magical, so calm and peaceful. I love Plum Alley (63 East). I love Exchange Place (350 South, between Main and State), the old Zions Bank on Main Street. Those are some of my favorite places to sit around and compose, play my guitar, wander around. With my band, we do midnight street shows on Friday nights throughout the summer. (Lexie Levitt)


Mario Capecchi
U of U human genetics & biology professor/Nobel Prize winner
The asset of this state is its beauty—especially its outdoor beauty, from river running to overnight camping, national parks, etc. For bicycling, there are many trails that are beautiful. Where I've been to most is Zion. For river running, we usually go on the Colorado or Green rivers. I also run around Salt Lake City, mostly behind the university or around the golf course that's right behind my house, so it's convenient. Running on grass—as opposed to pavement—is easier on your knees. (LL)


Leia Bell
Artist/Signed & Numbered gallery and frame shop owner
There's a little pocket of cool art buildings right in this neighborhood on West Temple between 2200 and 2400 South. It doesn't seem like there would be anything going on except just industrial buildings and warehouses, but the artists are taking it over and making it fun and cool. There's Vertical Diner, and then Signed & Numbered, and then the Bicycle Collective, and then across the street from us is Western Art Glass. Around the corner is Poor Yorick Studios. (LL)

Pete Ashdown
Founder/CEO of Internet service provider XMission, candidate for U.S. Senate
One thing that has always struck a chord with me is the natural history museum. My mother was a docent there for a period of time, and throughout my youth, that would be the default drop-off, along with the library, as to places I would visit in Salt Lake City. [Note: The Natural History Museum of Utah opened in late 2011 at its incredible new building at 301 Wakara Way.

NHMU.Utah.edu] (LL)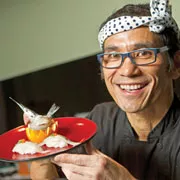 Takashi Gibo
Sushi chef/owner of Takashi
My favorite hobby probably would be fly fishing, in any kind of stream or river, like the Provo River. In the winter, I like going snowboarding up Big Cottonwood, also Snowbasin (Huntsville, Snowbasin.com). A favorite place to eat is probably Forage (370 E. 900 South, Salt Lake City, 801-708-7834, ForageRestaurant.com) or dim sum at Red Maple (3361 S. Redwood Road, Salt Lake City, 801-747-2888, RedMapleChinese.com). I like to see a soccer game by Real Salt Lake at Rio Tinto Stadium (9256 S. State, Sandy, 801-924-8585, RealSaltLake.com). And the Broadway Centre Cinemas (111 E. Broadway, 801-321-0310, SaltLakeFilmSociety.org) for independent movies, my favorite. Also, in the summertime, there are guys who play soccer at Sunnyside Park (1735 E. Sunnyside Ave. [840 South], Salt Lake City). Just random people get together there and start kicking the ball. I play with them. There's no league or anything. Anybody's welcome there. (LL)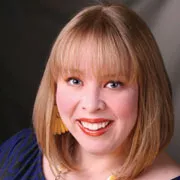 Crystal Young-Otterstrom
Salty Cricket Composer's Collective marketing director
I love shopping at Frosty Darling (177 E. Broadway, Salt Lake City, 801-532-4790, FrostyDarling.com). It's a little cute store on Broadway. They have handmade items as well as items from other places—a lot vintage-y looking but new. I recently got a Star Wars apron there made from 1970s Star Wars sheets. They have a range of stuff for babies to adults. (LL)


Terry Tempest Williams
Author, conservationist, activist
The Book Cliffs (50 miles south of Vernal) is one of the wildest places in Utah and part of America's Redrock Act before Congress. It is also threatened by oil and gas development and a proposed tar-sands project that would be devastating to wildlife. When you are in the Book Cliffs, you are standing in the center of stillness with the eyes of the Painted Ones watching you. Once back on Interstate 70, a burger at Ray's Tavern (25 Broadway, Green River, 435-564-3511) in Green River is sublime. And down the road at Epicenter (180 S. Broadway, Green River, 435-564-3330, RuralAndProud.org), stop and say hi to the creative young designers reimagining Emery County. (LL)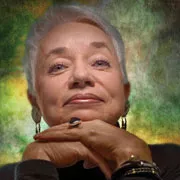 Carol Lynn Pearson
Playwright, poet and author
I loved going to Hogle Zoo (2600 Sunnyside Ave. [840 South], Salt Lake City, 801-582-1631, HogleZoo.org). As a college student at BYU, my best friend Tom and I spent a day at the zoo and made a pact that we would meet right there at a given place at noon in exactly 10 years. I made note of that on each new calendar. And in exactly 10 years, I informed my husband, Gerald, that we were taking the kids to the zoo because I had to meet Tom there at noon. We went. Tom wasn't there, but I had kept my Hogle Zoo date. (LL)

Claire Uno
Wasatch Community Gardens executive director
The neighborhood where our office has moved to—I think it's called the Granery District—seems to me to be an up-and-coming neighborhood. It has artist studios and Artspace Commons (824 S. 400 West, Salt Lake City, 801-531-9378, ArtspaceUtah.org), where our office is, that now houses a whole bunch of really cool nonprofits. There's some really great food like RubySnap (770 S. 300 West, Salt Lake City, 801-834-6111, RubySnap.com) and the pupusa place El Viroleño Restaurant (471 W. 800 South, Salt Lake City, 801-595-7021). It also has a community garden and it's about to have a second one. Kilby Court (741 S. Kilby Court [330 West], Salt Lake City, 801-364-3538, KilbyCourt.com) is here. If there were a coffee shop, we'd be on the map. (LL)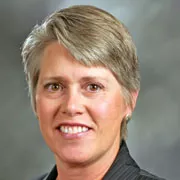 Mary T. Migliorelli
Salt Lake Community College development officer
Best place to find signs of spring: Tracy Aviary (589 E. 1300 South, Salt Lake City, 801-596-8500, TracyAviary.org). Check it out in the middle of winter, especially in January and February when you're still tempted to stay inside. The birds are already in love, and it's delightful to hear them calling the spring into being long before the rest of the city is in bloom. Celebrate Winter Wednesdays there and enjoy free admission throughout the season. Any time of year, you can visit the labyrinth at the U of U's Tanner Humanities Building (215 S. Central Campus Drive, Salt Lake City, 801-581-1989, THC.Utah.edu). What a gorgeous space for reflection and exploring inner landscapes. (LL)