My City, My Utah
Famous Utahns' favorite haunts.
Compiled by Lexie Levitt & Jordan Wallis
comments@cityweekly.net

In the opening scenes of The Book of Mormon (the Broadway musical, that is), a group of Mormon missionaries meet onstage to receive their mission calls. The scene is set in Salt Lake City, with the LDS Temple painted on the scenery behind them. But along with that familiar iconic landmark are logos for Crown Burger and Zions Bank, both uniquely Utah institutions.
It got us thinking: What is your Utah "place," a spot that defines the Salt Lake City or Utah experience for you? What's your favorite thing to do in the city, or nearby? We asked some of the city's most interesting people that question, and here's what they told us.


NEXT: Who's who in
Utah's performing arts >>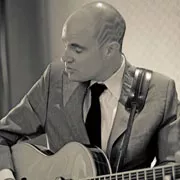 Joshua Payne
Musician, Joshua Payne Trio/Orchestra
On warm summer nights, I love to go for midnight street hikes all over downtown. I like to bring my guitar. I think the atmosphere is magical, so calm and peaceful. I love Plum Alley (63 East). I love Exchange Place (350 South, between Main and State), the old Zions Bank on Main Street. Those are some of my favorite places to sit around and compose, play my guitar, wander around. With my band, we do midnight street shows on Friday nights throughout the summer. (Lexie Levitt)


Mario Capecchi
U of U human genetics & biology professor/Nobel Prize winner
The asset of this state is its beauty—especially its outdoor beauty, from river running to overnight camping, national parks, etc. For bicycling, there are many trails that are beautiful. Where I've been to most is Zion. For river running, we usually go on the Colorado or Green rivers. I also run around Salt Lake City, mostly behind the university or around the golf course that's right behind my house, so it's convenient. Running on grass—as opposed to pavement—is easier on your knees. (LL)


Leia Bell
Artist/Signed & Numbered gallery and frame shop owner
There's a little pocket of cool art buildings right in this neighborhood on West Temple between 2200 and 2400 South. It doesn't seem like there would be anything going on except just industrial buildings and warehouses, but the artists are taking it over and making it fun and cool. There's Vertical Diner, and then Signed & Numbered, and then the Bicycle Collective, and then across the street from us is Western Art Glass. Around the corner is Poor Yorick Studios. (LL)

Pete Ashdown
Founder/CEO of Internet service provider XMission, candidate for U.S. Senate
One thing that has always struck a chord with me is the natural history museum. My mother was a docent there for a period of time, and throughout my youth, that would be the default drop-off, along with the library, as to places I would visit in Salt Lake City. [Note: The Natural History Museum of Utah opened in late 2011 at its incredible new building at 301 Wakara Way.

NHMU.Utah.edu] (LL)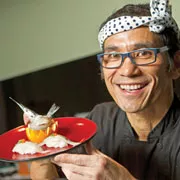 Takashi Gibo
Sushi chef/owner of Takashi
My favorite hobby probably would be fly fishing, in any kind of stream or river, like the Provo River. In the winter, I like going snowboarding up Big Cottonwood, also Snowbasin (Huntsville, Snowbasin.com). A favorite place to eat is probably Forage (370 E. 900 South, Salt Lake City, 801-708-7834, ForageRestaurant.com) or dim sum at Red Maple (3361 S. Redwood Road, Salt Lake City, 801-747-2888, RedMapleChinese.com). I like to see a soccer game by Real Salt Lake at Rio Tinto Stadium (9256 S. State, Sandy, 801-924-8585, RealSaltLake.com). And the Broadway Centre Cinemas (111 E. Broadway, 801-321-0310, SaltLakeFilmSociety.org) for independent movies, my favorite. Also, in the summertime, there are guys who play soccer at Sunnyside Park (1735 E. Sunnyside Ave. [840 South], Salt Lake City). Just random people get together there and start kicking the ball. I play with them. There's no league or anything. Anybody's welcome there. (LL)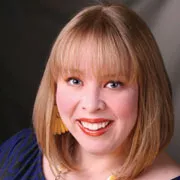 Crystal Young-Otterstrom
Salty Cricket Composer's Collective marketing director
I love shopping at Frosty Darling (177 E. Broadway, Salt Lake City, 801-532-4790, FrostyDarling.com). It's a little cute store on Broadway. They have handmade items as well as items from other places—a lot vintage-y looking but new. I recently got a Star Wars apron there made from 1970s Star Wars sheets. They have a range of stuff for babies to adults. (LL)


Terry Tempest Williams
Author, conservationist, activist
The Book Cliffs (50 miles south of Vernal) is one of the wildest places in Utah and part of America's Redrock Act before Congress. It is also threatened by oil and gas development and a proposed tar-sands project that would be devastating to wildlife. When you are in the Book Cliffs, you are standing in the center of stillness with the eyes of the Painted Ones watching you. Once back on Interstate 70, a burger at Ray's Tavern (25 Broadway, Green River, 435-564-3511) in Green River is sublime. And down the road at Epicenter (180 S. Broadway, Green River, 435-564-3330, RuralAndProud.org), stop and say hi to the creative young designers reimagining Emery County. (LL)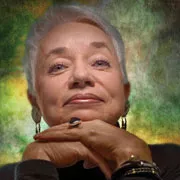 Carol Lynn Pearson
Playwright, poet and author
I loved going to Hogle Zoo (2600 Sunnyside Ave. [840 South], Salt Lake City, 801-582-1631, HogleZoo.org). As a college student at BYU, my best friend Tom and I spent a day at the zoo and made a pact that we would meet right there at a given place at noon in exactly 10 years. I made note of that on each new calendar. And in exactly 10 years, I informed my husband, Gerald, that we were taking the kids to the zoo because I had to meet Tom there at noon. We went. Tom wasn't there, but I had kept my Hogle Zoo date. (LL)

Claire Uno
Wasatch Community Gardens executive director
The neighborhood where our office has moved to—I think it's called the Granery District—seems to me to be an up-and-coming neighborhood. It has artist studios and Artspace Commons (824 S. 400 West, Salt Lake City, 801-531-9378, ArtspaceUtah.org), where our office is, that now houses a whole bunch of really cool nonprofits. There's some really great food like RubySnap (770 S. 300 West, Salt Lake City, 801-834-6111, RubySnap.com) and the pupusa place El Viroleño Restaurant (471 W. 800 South, Salt Lake City, 801-595-7021). It also has a community garden and it's about to have a second one. Kilby Court (741 S. Kilby Court [330 West], Salt Lake City, 801-364-3538, KilbyCourt.com) is here. If there were a coffee shop, we'd be on the map. (LL)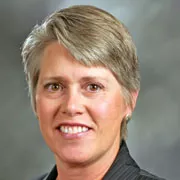 Mary T. Migliorelli
Salt Lake Community College development officer
Best place to find signs of spring: Tracy Aviary (589 E. 1300 South, Salt Lake City, 801-596-8500, TracyAviary.org). Check it out in the middle of winter, especially in January and February when you're still tempted to stay inside. The birds are already in love, and it's delightful to hear them calling the spring into being long before the rest of the city is in bloom. Celebrate Winter Wednesdays there and enjoy free admission throughout the season. Any time of year, you can visit the labyrinth at the U of U's Tanner Humanities Building (215 S. Central Campus Drive, Salt Lake City, 801-581-1989, THC.Utah.edu). What a gorgeous space for reflection and exploring inner landscapes. (LL)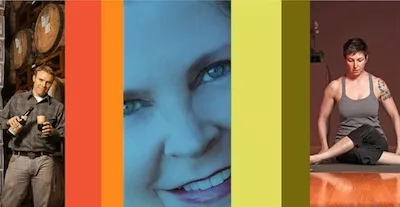 Amber Espanet
Co-owner of Q Clothing
I love Liberty Park (600 E. 1300 South, Salt Lake City, 801-972-7860). I live by there and I have a 3-year-old, so we go there almost every week. It's got everything. I use it for the running trail. My family and I have brunch at The Park Café (604 E. 1300 South, Salt Lake City, 801-487-1670, TheParkCafeSLC.com). The carnival rides are adorable. They're antique-y and rickety, but cute. The duck pond, the paddleboats, the tennis courts—you could spend a week there and not do everything. As my daughter's gotten older, she loves to splash around in the miniature canyons. (LL)

Beth and Jimmy Miklavcic
Directors of Another Language Performing Arts Company
On Christmas day, we love hiking up City Creek Canyon (B Street and 11th Avenue, Salt Lake City). After opening a few presents, we'll go get all bundled up, and we'll go hike and take some photographs. It's nicer to be out in nature, especially if it's cold. Sometimes, you'll see other people hiking, and there's this really nice feeling of fellowship because it's Christmas Day. Instead of valuing things, we're up in nature and valuing that. It's very quiet and you can hear some birds; if it's icy, you can see all the glitter of the ice when the sun hits it. The snow, too, is blanketing different things, and it's all glittery. (LL)

Mia Love
Saratoga Springs mayor, candidate for U.S. House
I got married in December and actually spent my honeymoon in Salt Lake City. It's my favorite time in Salt Lake. One of the great things that my husband and I did was just walk around—walk around the temple, go through the Visitors' Center, go through the Beehive House (67 E. South Temple, Salt Lake City, 801-240-2671). It was enchanting; it was snowing. We took a carriage ride, also. The lights were incredible. We ate at The Lion House Pantry (63 E. South Temple, Salt Lake City, 801-539-3258, DiningTempleSquare.com) that evening, and I guess it was the feeling of Salt Lake City. There's something magical about Christmas and all the lights. (LL)

Geralyn Dreyfous
Oscar-winning documentary filmmaker and founder of the Utah Film Center
Jane's Home (1229 E. South Temple, Salt Lake City, 801 244-7596) is this incredibly gorgeous house on South Temple that Bonnie Phillips, the art collector, used to live in. It is one of these gorgeous old mansions on South Temple that Bonnie has preserved and put her entire Utah art collection in. It is available for communities to have gathering spaces. It's got eight bedrooms, so we put all our filmmakers there, and it's sort of pay-what-you-can-afford. Her mother used to hold these grand salons back in the day, and she wanted to keep the spirit of her mother alive that way. (LL)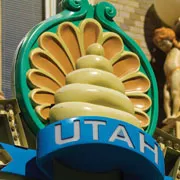 Cynthia Bioteau
Salt Lake Community College president
When I have a day to do whatever I want, I love to go to the Capitol Theatre (50 W. 200 South, Salt Lake City, 801-355-2787). It's amazing to be able to see Wicked or The Lion King in Salt Lake City and park at a meter for minimal cost and be able to walk to dinner beforehand, it's just remarkable. I like to go to Caffé Molise (55 W. 100 South, Salt Lake City, 801-364-8833, CaffeMolise.com). That's just one of the nicest places to eat, especially when it's lovely weather and you can eat outside on their patio. (LL)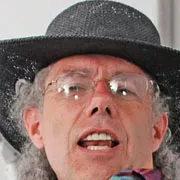 Steve "Doc" Floor
Utah Arts Festival performing arts coordinator
The thing I like about living in Salt Lake City is that we have everything here. I don't know of another metropolitan area that you can, in any one-week period, see all of the cultural events you can see here. We have a major opera company. I could be hiking in a wilderness area, come back and go to a symphony that night. Or, I could go skiing at, say, the No. 1-rated ski resort in North America, Deer Valley Resort (Park City, DeerValley.com), and come back and go see Ballet West (50 W. 200 South, 801-869-6900, BalletWest.org). (LL)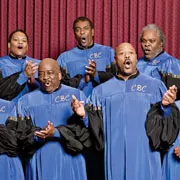 Merilyn "Miki" Hesleph
Calvary Baptist Church music ministry leader
The place I spend most of my time is at Calvary Baptist Church (1090 S. State, Salt Lake City, 801-355-1025, CalvarySLC.com) with the choirs. I'm in the alto section. We're not limited to a particular denomination or group; we fellowship with lots of people, lots of different faiths, and everybody's welcome, which is one of the reasons I like that particular congregation. I like the energy of the service, the music, the participative nature. There's an 8 a.m. and an 11 a.m. service every Sunday. The doors are open. Everyone is welcome. Come have the experience. (LL)

Troy Williams
KRCL RadioActive host
Salt Lake City is the best place in the nation to be an out, gay progressive. I get radicalized at Ken Sanders Rare Books (268 S. 200 East, Salt Lake City, 801-521-3819, KenSandersBooks.com) by picking up books by Edward Abbey or Wendell Berry. They provide the fire needed to rally at the Capitol, or even occupy Pioneer Park. Then, I like to stroll over to Carlucci's Bakery (314 W. Broadway, Salt Lake City, 801-366-4484, CarluccisBakery.com) for the best iced coffee in town. For nightlife, I frequent The Garage (1199 N. Beck St., Salt Lake City, 801-521-3904, GarageOnBeck.com), with the bikers, hipsters and queers all drinking together. For culture, my favorite outlet for indie music and left-leaning thought is KRCL 90.9 FM (KRCL.org), which has been my home for eight years. The best Utah bands, nonprofit advocates and social-justice crusaders all find a voice on our airwaves. It's a great way to feel connected to our city. (Jordan Wallis)
Julian "The Flying Yeti" Carr
Professional skier/owner of Discrete Headwear
If I have a spare hour, I love going running and hiking. I head to the Mount Olympus trailhead on Wasatch Boulevard (5789 Wasatch Blvd., Holladay), then lace up my kicks and get my run on. You gain 1,400 vertical feet and, hopefully, if you're in decent shape, you get to the stream in less than 30 minutes. My buddies that fight forest fires run the trail, too; it is a great way to train. I chipped away at my time over the season, and I'm at 22:51. It's a doozy. And the sights are beautiful. This trail is truly a great way to spend an hour in Salt Lake City. (JW)
Steve Williams
KUER jazz director/host
I work every night, so when I have a night off, my wife and I love to eat dinner downtown and catch a show at the Capitol Theatre (50 W. 200 South, Salt Lake City, 801-355-2787). The Capitol is a classic place in Salt Lake City. Over the years, I have seen so many great shows there. I love that they have the GAM Foundation jazz concerts (JazzSLC.com) there now, as well as opera, symphony and theater. You can park the car and walk from so many of the great restaurants downtown. There is something about dining, walking and a show; maybe it's the New Yorker in me. (JW)
Joshua Kanter
Alliance for a Better Utah board member
Pack a lunch, and head to Rozel Point (at the Great Salt Lake) to Robert Smithson's "Spiral Jetty," a world-famous "earthwork" sculpture. Smithson built the Jetty in 1970, during a period of drought and low lake water levels. Soon thereafter, Smithson was killed in a plane crash, and the lake's rising waters submerged the jetty. It remained underwater for the next three decades, until it re-emerged in 2004. When it surfaced, the jetty, made of black basalt rock, was covered in white crystals. No matter how many times you go, your experience will be new and different. The jetty experience changes with the weather, light, lake color and air conditions. (JW)
Jocelyn Romano
Utah Health & Human Rights Project executive director
My favorite thing about Salt Lake City is the yoga scene. For me, it is the best in the country. We have so many skilled teachers and great studios that I couldn't even pick a favorite. I love Mudita Yoga (1550 E. 3300 South, Salt Lake City, 801-699-3627, CarrieCoppola.com), Centered City Yoga (918 E. 900 South, Salt Lake City, 801-521-9642, CenteredCityYoga.com) and Prana Yoga SLC (Trolley Square, 602 E. 500 South, Salt Lake City, 801-596-3325, PranaYogaSLC.com). The range of different styles offered here is amazing. The teachers in the city bring themselves and their individuality, and it makes for a dynamic community. In the past five years, Salt Lake City has been put on the map, as far as training. Locals, as well as people from all over the country, come here for their teacher training. It is a strong part of the culture here. (JW)

Gerald Brown
Utah Refugee Services Office director
I love spending my free time outdoors, on the Bonneville Shoreline Trail (300 Wakara Way, Salt Lake City, BonnevilleShorelineTrail.org). I usually run along the section that overlooks Red Butte Garden and stretches to the Capitol and City Creek Canyon. The beautiful surroundings are what motivate me, with the natural scenery of the Wasatch Mountains to the east, and a beautiful panoramic view of Salt Lake City below, I don't think there is anything like it anywhere else. The trail is one of the greatest things about living here for me. (JW)

Kevin Ely
Uinta Brewery head brewer
My favorite spot in Salt Lake City is where I work, at the Brewhouse Pub at Uinta Brewery (1722 S. Fremont Drive [2375 West], Salt Lake City, 801-467-0909, UintaBrewing.com). After work, it's a perfect place to sit down with a beer and unwind from the day, especially on a sunny spring day—the patio is a spectacular spot for lunch. Plus, if you love what you drink while you're here, you can take some home—the Little Big Beer Store is situated in close proximity to the pub and the brewery tour. (JW)



NEXT: Who's who in
Utah's performing arts >>

Who Dat?
The shakers & movers behind Utah's performing-arts scene.
By Brandon Burt
comments@cityweekly.net

The performing arts are, above all, collaborative. For every performance, it may take dozens of talented professionals working behind the scenes to create the onstage magic that enthralls audiences and keeps the box office churning. We can't list them all in this space, but here are a few of the people behind some of Salt Lake City's finest performing-arts organizations—and two folks who make it worthwhile to go out of town.

<< PREVIOUS: Favorite
Utah spots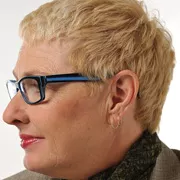 Fran Pruyn, Pygmalion Productions
Fran Pruyn is such a human dynamo that it's practically impossible for a theater-goer—or nearly anybody else in Salt Lake City—to turn around without brushing up against her in some pleasant way. Yes, she's well-known for directing plays everywhere from Salt Lake Acting Company to Park City's Egyptian Theatre. She has also chaired the Utah Pride Center, and sat on boards of many community organizations such as KRCL 90.9 FM and the Utah Cultural Alliance. But, get this: She served for several years as casting director for the Rocky Point Haunted House. She loves horses, and rides with the Aces Wild Drill Team. One horse, Chancy by name, apparently did not return her affection—Pruyn required four surgeries after her arm was shattered in a riding accident. Did this slow her down? No, it didn't. She currently serves as Pygmalion Production's artistic director and (among other things) sits on committees for the Salt Lake Downtown Alliance and Tracy Aviary. Go, Fran, go!
Upcoming Pygmalion Productions plays: Seven (Feb. 23-March 11) and In the Next Room (May 3-20). PygmalionProductions.org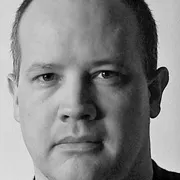 Tobin Atkinson & Marynell Hinton, Meat & Potato Theatre
Utah native Tobin Atkinson has the hardest work ethic of any theatrical director in Salt Lake City. With his '95 U of U MFA, Atkinson went on to become a U.S. Army infantryman, and then to get his MBA from the American Military University. It was in Washington, D.C., where he met classically trained ballet dancer and actress Marynell Hinton (Russell School and Studio Theatre Acting Conservatory). The two went on to form Meat & Potato Theatre in the back of a bar on 14th Street N.W. ("Our performing space was 17.5 feet by 12 feet and seated 24—28 if they knew each other really well. There were no dressing rooms, and everything electrical ran off of a single outlet.") Fortunately, the company moved here, where the Rose Wagner has provided more comfortable accommodations. About Meat & Potato Theatre, Hinton says, "For us, story is king—and everything, from script to design to acting, serves the king. While our work may have deeper meaning, we want audiences to be able to come to M&P and go on a hell of a ride—experience something they can't get on TV, in the movies or in real life."
Upcoming Meat & Potato Theatre productions: Aliens: The Puppet Musical (May 25-June 10). MeatAndPotato.org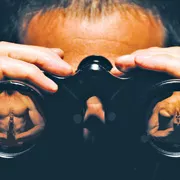 Stephen Brown, SB Dance Company
For the past 15 years, Repertory Dance Theatre and Ririe-Woodbury emeritus Stephen Brown has headed up the irreverent and innovative SB Dance Company ("We're kinda like circus meets vaudeville meets the Comedy Channel"). The company's circle of devotees verges on the fanatical, but is it any wonder? Brown and his troupe are devoted to expanding the limits not just of the dance form itself, but also of Salt Lake City audiences' sensibilities—attending an SB Dance production is a challenging and, at times, truly mind-bending experience. A Bachelor of Science in biological studies from Columbia University seems like an unusual credential for an artist and choreographer, but perhaps it explains Brown's keen sense of the physical—the throbbing, corpuscular human animal. "I've always thought that dance was popular with the Pioneers because first, it's good circus; and second, it's kind of a mindless art form and, at least with traditional styles, rarely criticizes authority," says Brown. "Most artists are born with the middle finger fully extended. But look at the hand position in classical ballet—it's the anti-birdie." Brown also teaches classes in yoga, business administration for small arts organizations and writing for dance.
Upcoming SB Dance events: Yoga Confidential (June 8-17). SBDance.com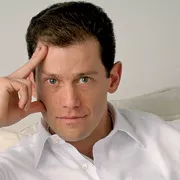 Adam Sklute, Ballet West
For the past five years, since Adam Sklute became Ballet West's artistic director, practically every profile of him has contained an obligatory comparison to his esteemed predecessor. But, by now, it's time for us to face it: Sklute is Ballet West. The Berkeley, Calif., native did not discover his gift for dance until the age of 15—which, in ballet terms, made him a late bloomer. But, after two years training at the Oakland Ballet and San Francisco Ballet schools, his talent was recognized by innovative ballet director Robert Joffrey. Over the following quarter century, Sklute rose in The Joffrey Ballet to the rank of associate artistic director before bringing its pioneering spirit to Ballet West. "I remain so impressed by the caliber of performing arts we have here in SLC," Sklute says. "For a relatively small city, population-wise, we have some of the finest music, theater and, of course, dance in the country." Sklute has served as a guest teacher for dance programs nationwide and is an adjunct professor at the U of U ballet department.
Upcoming Ballet West productions: Don Quixote (Feb. 10-18), Emeralds (April 13-21) and Innovations 2012 (May 18-26). 50 W. 200 South, 801-869-6900. BalletWest.org
Jerry Rapier, Plan-B Theatre Company
Jerry Rapier is in his 12th season as producing director of Plan-B Theatre Company. He has directed for more than a dozen local companies, including 18 productions for Plan-B. Under his leadership, Plan-B has been honored with 40 City Weekly Arty (formerly SLAMmy) Awards. He has received Salt Lake City's Mayor's Artist Award in the Performing Arts, taught in the theater department at the University of Utah, and served on the national board of the Human Rights Campaign. "We in the theater must give people reason to leave their electronics-laden homes," says Jerry. "We must embrace the future without forgetting the past. And we must work together to ensure our survival." On Pioneer Day 2011, Jerry and husband Kirt Bateman celebrated 15 1/2 years together by being the first gay couple from Utah to be legally married in New York. They live downtown with two cats, Laverne & Shirley, and two dogs: Stanley the incredibly hyper snaggle-tooth miniature pinscher, and Stella the paraplegic Chihuahua. Jerry and Kirt are in the process of adopting their first child.
Upcoming Plan-B Theatre Company productions: The Third Crossing (March 8-18) and The Scarlet Letter (April 12-22). The Lab Recital is being presented April 18 as part of the Script-in-Hand series, and Plan-B's Ninth Annual Slam is slated for May 12. PlanBTheatre.org


Allen Nevins & Nancy Borgenicht, Salt Lake Acting Company
In the 30-plus years since Allen Nevins and Nancy Borgenicht created Saturday's Voyeur, the annual production has mercilessly (and hilariously) satirized our beehive's curious politico-religious culture. Of course, Utah has changed a lot since the 1970s and '80s, when Voyeur incited the wrath of an entire state. Nowadays, its detractors accept it as a necessary evil, while its fan base remains strong enough to sell out SLAC seats year after year. Still, it wasn't too long ago that the Deseret News called Voyeur "offensive" and "Mormon-bashing." Voyeur continues to walk an edgy and uncomfortable line—which means it's still relevant after all these years. When asked what inspires them, Borgenicht and Nevins provided a joint statement: "Last year, we were inspired by the Founding Fathers and Carl Wimmer. The year before that, we were inspired by hot tubs. One year, we were inspired when we learned the ZCMI mannequins had their nipples filed off. Many, many years ago, we were inspired by the Book of Mormon. Often, we are moved by Orrin Hatch but not inspired. Right now, at this moment, how can you not be inspired by Mitt Romney?"
Upcoming Salt Lake Acting Company productions: Red (Feb. 8-March 4), Dottie: The Sister Lives On! (Feb. 15-March 4), Course 86B in the Catalog (April 11-May 6) and Saturday's Voyeur 2012 (June 27-Sept. 2). 168 W. 500 North, 801-363-7522. SaltLakeActingCompany.org



Charles Morey, Pioneer Theatre Company
Since 1984, playwright/director Charles Morey—"Chuck" to his friends—has been Pioneer Theatre Company's artistic director. In that time, Morey has directed more than 80 productions, created several adaptations and translations and written three original works—including the upcoming Laughing Stock. Morey steps down at the end of the 2011-12 season, leaving big shoes for his successor, Karen Azenberg, to fill. "It's been a great run. It's bittersweet to leave, but it's time and it's always good to make your exit before they push you off the stage," Morey says. "To quote my favorite band: 'Lately, it's occurred to me what a long strange trip it's been.' I came to Pioneer Theatre 28 years ago from New York expecting to stay three to five years. I guess I must have liked it here and been continually challenged and excited by the work I was able to do with an incredible group of artists, technicians and administrators." As for the future, Morey says, "So, what now? Well, first, I hate golf, I have no hobbies, and I'm not rich, so I'll just keep on working until I can't anymore. Joyce and I will split our time between our home here in Salt Lake City with a view of the Oquirrhs and our apartment in New York City with a view of Riverside Park. I'll focus on freelance directing (as long as people will hire me) and writing plays (as long as people will produce them). In the immediate future, I have been commissioned by a theater in NYC to write a new adaptation of Beaumarchais' The Marriage of Figaro, which is tentatively slated for Off Broadway next fall."
Upcoming Pioneer Theatre Company productions: Emma (Feb. 17-March 3), Laughing Stock (March 23-April 7) and Man of La Mancha (May 4-19). 300 S. 1400 East, 801-581-6961. PioneerTheatre.org


Shirley Ririe & Joan Woodbury, Ririe-Woodbury Dance Company
Salt Lake City's dance troupe extraordinaire has been going strong for 47 seasons, and in that time has earned a solid international reputation. The grandes dames of Ririe-Woodbury—Shirley Ririe and Joan Woodbury—are gracefully transitioning into company emeriti, but with an eye to the future, are leaving the company in the capable hands of Charlotte Boye-Christensen. "I am very happy with the people who are going to carry Ririe-Woodbury into the future," Ririe says. "We have worked a long time with each one of them, and I have the greatest respect and love for them: Jena Woodbury, Charlotte Boye-Christensen and Gigi Arrington. I know they will take the company to a grand new place, and I wish them well."
Upcoming Ririe-Woodbury productions: Iridescence (April 26-28, Rose Wagner Center, 138 W. Broadway, 801-297-4241). RirieWoodbury.com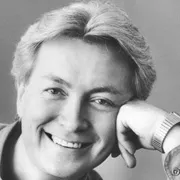 Michael Ballam, Utah Festival Opera & Musical Theatre
In the nearly two decades since Michael Ballam founded the Utah Festival Opera, it has become one of our favorite reasons to escape the city and take a jaunt north to Logan each summer. Ballam, himself a Logan native, has enjoyed a varied and impressive operatic career, having turned in more than 600 performances in more than 100 different roles, sharing the stage with such luminaries as Joan Sutherland, Placido Domingo and Beverly Sills. Ballam holds a doctorate of music from Indiana University and has served on the music faculty at Utah State University for nearly a quarter century. "I have a passion for the arts throughout Utah and am an avid fan of every organization from St. George to Logan," says Ballam. "My return to Utah is to do my best in energizing and supporting the arts throughout our glorious state."
Upcoming Utah Festival Opera & Musical Theatre productions: My Fair Lady (July 13-Aug. 11), Faust (July 12-Aug. 11), Tosca (July 13-Aug. 10) and Kiss Me, Kate (July 12-Aug. 10). 59 S. 100 West, Logan, 435-750-0300. UFOC.org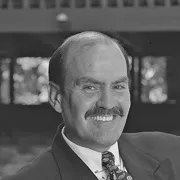 R. Scott Phillips, Utah Shakespeare Festival
Originally conceived a half century ago as a way to attract summer tourists motoring among southern Utah's national parks, the Utah Shakespeare Festival has blossomed from a two-week event into a sprawling, award-winning regional festival lasting throughout the summer and fall, and has put Cedar City on the map as a destination in its own right. R. Scott Phillips has served as director since 2007, developing this extended-season trend and bringing new vitality to the Green Show—the most festival-y part of the festival. Phillips is very definitely a local, having graduated from Southern Utah University and directed theater throughout the region. "One of the interesting things about the performing-arts scene in Utah is how diverse and exciting the state is becoming," says Phillips. "Having been a Utah resident for the past 34 years, I am amazed at how culturally diverse and complex we are becoming. I want to make sure that the Utah Shakespeare Festival continues to produce rich and life-affirming theater by embracing cultural diversity. It is incumbent of the performing arts organizations to make sure that art is perceived as a valuable and essential fabric of life."
Upcoming Utah Shakespeare Festival productions: To Kill a Mockingbird (June 21-Sept. 1), Scapin (June 22-Sept. 1), Les Misérables (June 23-Oct. 19), The Merry Wives of Windsor (June 25-Sept. 1), Mary Stuart (June 26-Aug. 31), Titus Andronicus (June 27-Sept. 1), Stones in His Pockets (Sept. 19-Oct. 20) and Hamlet (Sept. 20-Oct. 20). 351 W. Center St., Cedar City, 435-586-7878. Bard.org
Thierry Fischer, Utah Symphony
Since Maestro Thierry Fischer took the helm of the Utah Symphony in 2009, the Swiss native has been noted for the unique energy he brings to the orchestra's programming. Fischer is particularly passionate about Stravinsky, Berlioz and Beethoven, frequently juxtaposing pieces by the widely known traditional composers of the Romantic and Classical eras with contemporary works. During the 2011-12 season, Fischer is leading the Utah Symphony through a countdown of all nine Beethoven Symphonies. "I believe that the presence of a symphony in any city is crucial," Fischer says. "Today we live in a world where technology is taking over and you can listen to music anywhere, but nothing can ever replace the feeling of live music. Live music is a transformative energy. It will give you everything you have the ability to absorb and exactly what you need to absorb in that very moment."
Upcoming Utah Symphony performances: Rachmaninoff & Beethoven (Feb. 17-18). Abravanel Hall, 123 W. South Temple, 801-533-6683, UtahSymphony.org




<< PREVIOUS: Favorite
Utah spots