Page 3 of 4

Who Dat?
The shakers & movers behind Utah's performing-arts scene.
By Brandon Burt
comments@cityweekly.net

The performing arts are, above all, collaborative. For every performance, it may take dozens of talented professionals working behind the scenes to create the onstage magic that enthralls audiences and keeps the box office churning. We can't list them all in this space, but here are a few of the people behind some of Salt Lake City's finest performing-arts organizations—and two folks who make it worthwhile to go out of town.

<< PREVIOUS: Favorite
Utah spots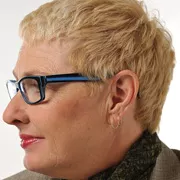 Fran Pruyn, Pygmalion Productions
Fran Pruyn is such a human dynamo that it's practically impossible for a theater-goer—or nearly anybody else in Salt Lake City—to turn around without brushing up against her in some pleasant way. Yes, she's well-known for directing plays everywhere from Salt Lake Acting Company to Park City's Egyptian Theatre. She has also chaired the Utah Pride Center, and sat on boards of many community organizations such as KRCL 90.9 FM and the Utah Cultural Alliance. But, get this: She served for several years as casting director for the Rocky Point Haunted House. She loves horses, and rides with the Aces Wild Drill Team. One horse, Chancy by name, apparently did not return her affection—Pruyn required four surgeries after her arm was shattered in a riding accident. Did this slow her down? No, it didn't. She currently serves as Pygmalion Production's artistic director and (among other things) sits on committees for the Salt Lake Downtown Alliance and Tracy Aviary. Go, Fran, go!
Upcoming Pygmalion Productions plays: Seven (Feb. 23-March 11) and In the Next Room (May 3-20). PygmalionProductions.org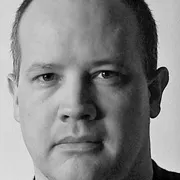 Tobin Atkinson & Marynell Hinton, Meat & Potato Theatre
Utah native Tobin Atkinson has the hardest work ethic of any theatrical director in Salt Lake City. With his '95 U of U MFA, Atkinson went on to become a U.S. Army infantryman, and then to get his MBA from the American Military University. It was in Washington, D.C., where he met classically trained ballet dancer and actress Marynell Hinton (Russell School and Studio Theatre Acting Conservatory). The two went on to form Meat & Potato Theatre in the back of a bar on 14th Street N.W. ("Our performing space was 17.5 feet by 12 feet and seated 24—28 if they knew each other really well. There were no dressing rooms, and everything electrical ran off of a single outlet.") Fortunately, the company moved here, where the Rose Wagner has provided more comfortable accommodations. About Meat & Potato Theatre, Hinton says, "For us, story is king—and everything, from script to design to acting, serves the king. While our work may have deeper meaning, we want audiences to be able to come to M&P and go on a hell of a ride—experience something they can't get on TV, in the movies or in real life."
Upcoming Meat & Potato Theatre productions: Aliens: The Puppet Musical (May 25-June 10). MeatAndPotato.org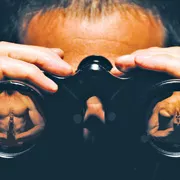 Stephen Brown, SB Dance Company
For the past 15 years, Repertory Dance Theatre and Ririe-Woodbury emeritus Stephen Brown has headed up the irreverent and innovative SB Dance Company ("We're kinda like circus meets vaudeville meets the Comedy Channel"). The company's circle of devotees verges on the fanatical, but is it any wonder? Brown and his troupe are devoted to expanding the limits not just of the dance form itself, but also of Salt Lake City audiences' sensibilities—attending an SB Dance production is a challenging and, at times, truly mind-bending experience. A Bachelor of Science in biological studies from Columbia University seems like an unusual credential for an artist and choreographer, but perhaps it explains Brown's keen sense of the physical—the throbbing, corpuscular human animal. "I've always thought that dance was popular with the Pioneers because first, it's good circus; and second, it's kind of a mindless art form and, at least with traditional styles, rarely criticizes authority," says Brown. "Most artists are born with the middle finger fully extended. But look at the hand position in classical ballet—it's the anti-birdie." Brown also teaches classes in yoga, business administration for small arts organizations and writing for dance.
Upcoming SB Dance events: Yoga Confidential (June 8-17). SBDance.com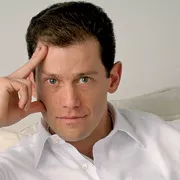 Adam Sklute, Ballet West
For the past five years, since Adam Sklute became Ballet West's artistic director, practically every profile of him has contained an obligatory comparison to his esteemed predecessor. But, by now, it's time for us to face it: Sklute is Ballet West. The Berkeley, Calif., native did not discover his gift for dance until the age of 15—which, in ballet terms, made him a late bloomer. But, after two years training at the Oakland Ballet and San Francisco Ballet schools, his talent was recognized by innovative ballet director Robert Joffrey. Over the following quarter century, Sklute rose in The Joffrey Ballet to the rank of associate artistic director before bringing its pioneering spirit to Ballet West. "I remain so impressed by the caliber of performing arts we have here in SLC," Sklute says. "For a relatively small city, population-wise, we have some of the finest music, theater and, of course, dance in the country." Sklute has served as a guest teacher for dance programs nationwide and is an adjunct professor at the U of U ballet department.
Upcoming Ballet West productions: Don Quixote (Feb. 10-18), Emeralds (April 13-21) and Innovations 2012 (May 18-26). 50 W. 200 South, 801-869-6900. BalletWest.org
Jerry Rapier, Plan-B Theatre Company
Jerry Rapier is in his 12th season as producing director of Plan-B Theatre Company. He has directed for more than a dozen local companies, including 18 productions for Plan-B. Under his leadership, Plan-B has been honored with 40 City Weekly Arty (formerly SLAMmy) Awards. He has received Salt Lake City's Mayor's Artist Award in the Performing Arts, taught in the theater department at the University of Utah, and served on the national board of the Human Rights Campaign. "We in the theater must give people reason to leave their electronics-laden homes," says Jerry. "We must embrace the future without forgetting the past. And we must work together to ensure our survival." On Pioneer Day 2011, Jerry and husband Kirt Bateman celebrated 15 1/2 years together by being the first gay couple from Utah to be legally married in New York. They live downtown with two cats, Laverne & Shirley, and two dogs: Stanley the incredibly hyper snaggle-tooth miniature pinscher, and Stella the paraplegic Chihuahua. Jerry and Kirt are in the process of adopting their first child.
Upcoming Plan-B Theatre Company productions: The Third Crossing (March 8-18) and The Scarlet Letter (April 12-22). The Lab Recital is being presented April 18 as part of the Script-in-Hand series, and Plan-B's Ninth Annual Slam is slated for May 12. PlanBTheatre.org


Allen Nevins & Nancy Borgenicht, Salt Lake Acting Company
In the 30-plus years since Allen Nevins and Nancy Borgenicht created Saturday's Voyeur, the annual production has mercilessly (and hilariously) satirized our beehive's curious politico-religious culture. Of course, Utah has changed a lot since the 1970s and '80s, when Voyeur incited the wrath of an entire state. Nowadays, its detractors accept it as a necessary evil, while its fan base remains strong enough to sell out SLAC seats year after year. Still, it wasn't too long ago that the Deseret News called Voyeur "offensive" and "Mormon-bashing." Voyeur continues to walk an edgy and uncomfortable line—which means it's still relevant after all these years. When asked what inspires them, Borgenicht and Nevins provided a joint statement: "Last year, we were inspired by the Founding Fathers and Carl Wimmer. The year before that, we were inspired by hot tubs. One year, we were inspired when we learned the ZCMI mannequins had their nipples filed off. Many, many years ago, we were inspired by the Book of Mormon. Often, we are moved by Orrin Hatch but not inspired. Right now, at this moment, how can you not be inspired by Mitt Romney?"
Upcoming Salt Lake Acting Company productions: Red (Feb. 8-March 4), Dottie: The Sister Lives On! (Feb. 15-March 4), Course 86B in the Catalog (April 11-May 6) and Saturday's Voyeur 2012 (June 27-Sept. 2). 168 W. 500 North, 801-363-7522. SaltLakeActingCompany.org