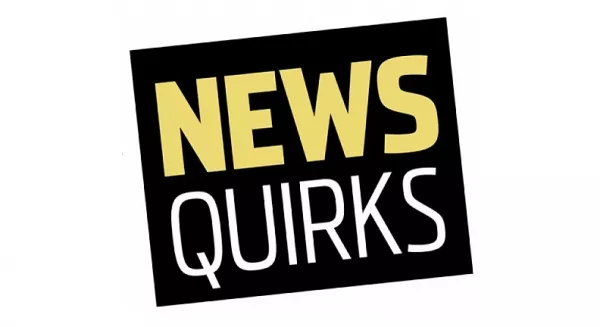 Curses, Foiled Again
Police said Steven Mercado, 32, walked into a bank in Vineland, N.J., indicated he had a weapon and demanded money. He fled with an undisclosed amount of cash but didn't get far before his getaway car ran out of gas. He then called for a taxi, but police nabbed him before it arrived. "When Guns Are Outlawed" footnote: The weapon turned out to be a garden-hose spray nozzle. (New Jersey's The Star-Ledger)
Investigators accused Krystle Marie Reyes, 25, of using Turbo Tax to file a false state tax return claiming a $2.1 million refund. Oregon's Department of Revenue approved the refund and issued the Salem woman a debit card for that amount. She promptly used the card to go on a spending spree totaling more than $150,000. Officials learned of the fraudulent tax return when Reyes notified Turbo Tax that a second debit card was lost or stolen. Turbo Tax notified state authorities, who discovered the fraud and arrested Reyes.
Meanwhile, the Revenue Department's Derrick Gasperini, said the size of Reyes's claim caused the tax return to be flagged. Multiple people examined the electronic document but approved it. "We do not have that many $2.1 million refund claims," he said. "It absolutely should have been caught and was not." (Salem's KATU-TV and Associated Press)
When Advertising Isn't Enough
Homeowner Sherry Bush reported that while she and her husband were away and their daughter was sleeping upstairs, someone broke into their home in Westlake, Ohio, took out the trash, vacuumed the carpet and cleaned up the playroom, then left a note saying, "$75 I was here to clean," followed by her name and number. Bush said she called and asked Sue Warren, who answered, "What happened, did you get the wrong house? She said, 'No, I do this all the time.' I said, What do you mean? She said, 'I just stop and clean your house.'" No charges were filed this time, but the month before, police charged Warren with criminal trespassing for breaking into and cleaning another house. (Cleveland's WKYC-TV)
Arm the Animals
In an effort to curb attacks on tigers and other endangered wildlife, India's Maharashtra state declared that it's no longer a crime for forest guards to shoot suspected animal poachers on sight. Saying that guards should not be "booked for human rights violations when they have taken action against poachers," Maharashtra Forest Minister Patangrao Kadam added that the state will send more rangers and jeeps into the forest and will offer secret payments to informers who report poachers and animal smugglers. (Associated Press)
Lost Generation
Video games and online pornography are rewiring young men's brains so that they demand constant stimulation, according to psychologists Philip Zimbardo and Nikita Duncan. The authors of the book The Demise of Guys: Why Boys Are Struggling and What We Can Do About It said their research indicates video games and porn are "arousal addictions," whose attraction is novelty rather than more of the same, as with drug, alcohol and food addictions. This craving for the next thing, the researchers concluded, is creating a generation of risk-averse men who are unable and unwilling to navigate the complexities and risks inherent in real-life relationships, school and employment in their pursuit of "a tech-based buzz." (CNN)
Slightest Provocation
Police charged Jacob Andrew Kost, 23, with murdering another man in Cornelius, N.C., by running him over. The suspect's father said the death occurred after the two men argued at a nightclub over whose truck was better. (Associated Press)
Bullish Betting
Having continued to base earnings on projected annual investment returns of 7 to 8 percent, public pension funds are falling well short of that optimistic assumption, forcing taxpayers to increase funding for public workers or lawmakers to consider reducing pension benefits, including yearly cost-of-living adjustments. In New York City, for example, lowering the return rate from 8 percent to 7 percent would mean adding $1.9 billion to the pension system, on top of the current $7.3 billion a year. The National Association of State Retirement Administrators said that since 2000, the actual rate of return on investments has been 5.7 percent. Compounding the earnings miscalculation, which New York City Mayor Michael R. Bloomberg called "laughable" and "indefensible," the city's chief actuary, Robert North, pointed out that city workers are living longer and reporting more disabilities. These changes alone would require the city to kick in an additional $2.8 billion in pension contributions. (The New York Times)
Ironies of the Week
Matthew Haws, 24, was charged with drunken driving about an hour after he left a candlelight vigil in Oswego, N.Y., that he organized for three friends killed in a car crash while drinking. (Oswego's The Palladium-Times)
At the funeral for a 19-year-old murder victim in Stone Mountain, Ga., attended by 500 mourners, Pastor Dr. Kenneth Samuel had just finished delivering a eulogy advocating nonviolence when two men in the crowd started shooting at each other. Both died. "The first thing I thought to myself was, 'My God, was anybody listening to what I was trying to say?'" Samuel said. "I think many people were. Unfortunately, not enough." (MSNBC and the Atlanta Journal-Constitution)
Double Dipper
Authorities charged Timothy McDaid, a town official in Maynard, Mass., with writing checks to himself from the town's retirement fund totaling $521,573. The reported thefts occurred while McDaid was being prosecuted for stealing $170,000 from an autism charity he worked for. According to Assistant District Attorney Doug Nagengast, prosecutor for the second case, McDaid wrote a check to himself from the retirement fund to cover a $75,000 restitution payment for the first case. (Boston's WXFT-TV)
Modern Politics
Federal authorities charged Felix Roque, 55, the mayor of West New York, N.J., and his son, Joseph Roque, 22, with trying to shut down a website advocating the mayor's recall by breaking into the online accounts of their political opponents. Roque came to office after leading a successful recall against the previous mayor. According to FBI Special Agent Ignace Ertilus, the younger Roque hacked into the site RecallRoque.com and canceled the domain name. He also retrieved e-mails from the site, which Roque used to identify the people who ran and supported it. According to the criminal complaint, the mayor then contacted a prominent Hudson County, N.J., government official who had anonymously established the recall website and "stated that everyone would pay for getting involved against him." (Ars Technica)
Compiled from the press reports by Roland Sweet. Authentication on demand.