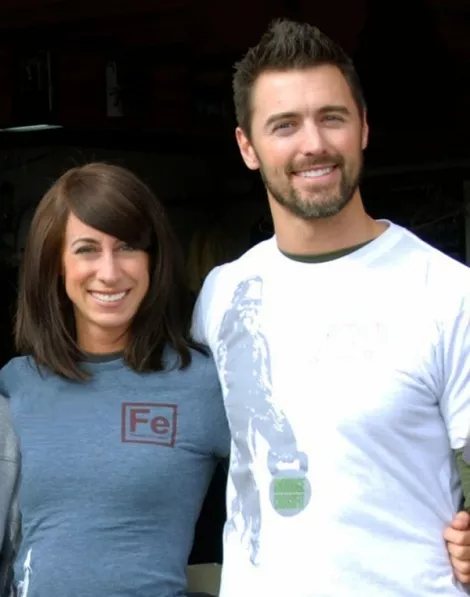 Melissa and Dallas Hartwig
When a Website like Whole30 says, "This [product/service] will change your life in 30 days," I generally balk. I didn't think Whole30 could work for me, but I was wrong. The 30-day nutritional system, created by recent Salt Lake City transplants Melissa and Dallas Hartwig, was challenging, effective and lived up to its life-changing claims. An inch off my waistline, being able to run an extra couple miles—and actually wanting to—and better sleep has turned this near vegetarian into a carnivore.

It's not a weight-loss plan or a health Band-Aid. "It's a metabolic reset. It's designed to educate how food affects you in various ways, so, after the 30 days, people can make better long-term decisions," says Dallas, who isn't a nutritionist. The Hartwigs call themselves "nutritional educators" or "food evangelists."

The most widely used name for similar diets is "Paleo," although embracing one's caveman roots isn't the focus. Whole30's bottom line is eliminating immune-system inhibitors—foods that cause "systemic inflammation," Dallas says—rather than adhering strictly to caveman foods. That means no sugar, alcohol, grains, beans, etc.

"A lot of people focus on the can'ts, but considering what you can eat, it's not that crazy," Melissa says. Meals consist of large portions of meat, vegetables and healthy fats (coconut and avocado), with fruit in moderation. Food quality matters; food choices matter more.

The Whole30 Program was launched publicly in April 2009 and is available at no charge on Whole9Life.com. In October 2010, the Success Guide was published, priced at $39; on June 30, Version 4.0 was released. The guide is an easy-to-use template with information, FAQs, recipes and more, and it is exceptionally helpful for getting started. The Hartwigs estimate that 10,000 people have completed Whole30.

Were the 30 days difficult? You bet. Worth it? Absolutely. I hate turning down cocktail-party invitations because I can't drink, or cooking more than once a day, but the payoff is worth it. I plan to mostly stick with the program, although I have had a few beers and a little ice cream since.