It's been said that creativity, at its essence, is subversive—an attempt to overthrow or uproot structures of authority, including the state. In a "red" state such as Utah—one that celebrates the conservatism of its predominant LDS population—it's not surprising to discover rampant creativity bubbling up around the edges of wholesome family values. Vibrant countercultural expressions explode in intimate art galleries, darkened cinemas, bohemian bookstores and on performance stages large and small.
Yet, those bastions of conservatism—the LDS Church and local governments, the very ones challenged by our best creative productions and performances—remain passionate supporters of the arts. Without the patronage of these heavy hitters, Salt Lake City would not be graced with its formidable offerings of ballet, opera, theater and visual arts.
Thus, art patrons of Salt Lake City can thank their lucky stars for this strange creative convergence, where it's possible to enjoy a smorgasbord of offerings, from family-friendly to outright provocative exhibits and productions, all coated with an extra sheen of fairy dust, courtesy of the city's unparalleled dramatic mountain backdrop.
Maybe that's why so many creative folk have put down roots in Utah. Sure, they might have a dream of moving to the one of the coasts and hitting the big time, but when there are paying gigs and appreciative audiences here, it's hard to turn your back on Utah.
All the same, we wanted to know, so we asked several well-known local artists: "Why do you create in Utah?"
Richard Dutcher
Writer/director
Richard Dutcher pioneered Mormon-themed cinema with his hit drama God's Army before moving on to such varied films as Falling and Evil Angel. "Having filmed so much in Salt Lake City and Utah County, I feel like I'm living on my own backlot. ... The city tells my stories back to me. It feels like home, more than anywhere else in the world.
"Salt Lake City and I have a pact: I will, in my films, make her look like the sexiest city in the world. In return, she'll open her streets, alleys and secrets to me. I know she flirts with other [filmmakers] from time to time, and occasionally another town fleetingly catches my eye, but ... I know, when I come home at night, she'll always be here waiting for me. We've made some good babies together." (Scott Renshaw)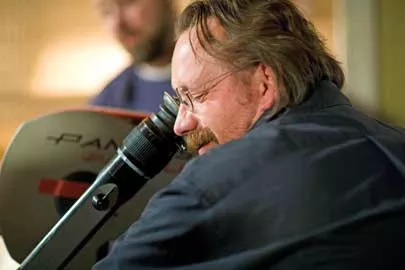 Paul Kiernan
Actor/choreographer
Paul Kiernan is a longtime fixture on Salt Lake City theater stages, as well as a regular fight choreographer for theatrical productions. "The notion that art—and, in my case, theater—can exist only in Manhattan, L.A. or Chicago," Kiernan says, "is kind of crazy. I never think about it as 'working in Utah.' I think about it as working: plying my trade, telling the stories that make people think, laugh, wonder and celebrate being human. … Doing this in Utah, in Salt Lake, is just as thrilling as doing it anywhere else, and just as necessary.
"Also, it's illegal for me to step across the border of about 46 states in the Union ... restraining orders ... I don't want to get into that right now." (SR)
Jayne Luke
Actor
Jayne Luke is a Utah native with theater, movie and television credits. "When I was 29 years old, I was staying in a dumpy hotel on Broadway in New York City," she says. "For the past five years, I'd been living in New York and coming back to Utah … to work at the Sundance Summer Theatre and refresh my soul in the mountains. As I looked west from that hotel window, I realized that I needed the land in Utah. There is something about the geography of this place that makes me a healthier person. And I have to be healthy to make a living in a difficult profession like show business, so I made the choice to live where I was healthy and do my art here." (SR)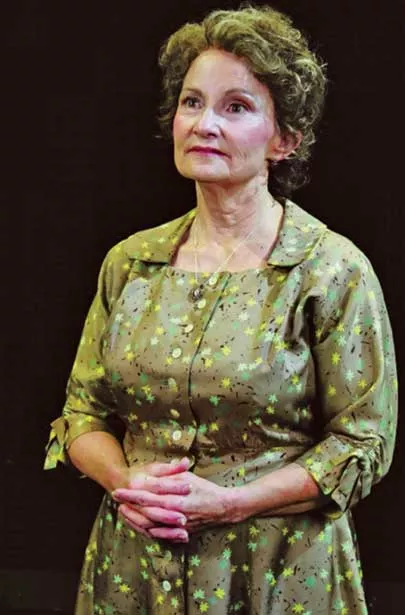 Cody Eden
Comedian
Cody Eden has been a stand-up comedian in Utah for three years, and co-host of the Grumble Mountain podcast. "I do stand-up comedy in Utah," Eden says, "because this is a good place to start out. Any new comedian is going to encounter failure, and … the smaller stage allows us the freedom to try new things and experiment. If your new joke falls flat, it's not the end of the world; you can rest assured that there are no talent scouts from Comedy Central out in the audience.
"Additionally, there are a lot of people here who are genuine fans of comedy, because if you don't appreciate irony and levity on some level, you couldn't live here without losing your mind." (SR)
Melissa Merlot
Comedian
Melissa Merlot has been working on Utah stages for more than six years. "There are actually a lot of places [in Utah] to see comedy," Merlot says, "from right downtown a block west of The Gateway mall at The Complex every Tuesday night, to Club DJs once a month out in Kearns. And new venues pop up all the time and want to try a comedy night, so there is a lot of opportunity here.
"I do comedy because I love to make people laugh. And I am an open-minded female with a loud voice, so I think I am something Utah needs." (SR)
Christopher Ruud
Principal dancer, Ballet West
Christopher Ruud never planned on staying in Utah, so being an artist here has come as a surprise. He came to Utah from San Francisco in 1995 and joined the University of Utah Department of Ballet, then ended up at Ballet West—the same company to which his parents had belonged. Ruud thinks the arts today are precariously balanced against the economy and is grateful that people still show support by attending the ballet. He sees a lot of fresh and new art coming out of Utah and feels it's an exciting place to create because of its conservative nature. "Art is not always immediately beautiful on the surface … it's about people taking chances." (Nicole McDonald)
Bree Despain
Author
Despain was living a normal life—working full time with a husband and kids—until she was in the fateful car accident that ended up being the beginning of her writing career. She is now the author of the young-adult trilogy The Dark Divine, a retelling of the prodigal son story through the lens of a paranormal romance.
"I love living and creating in Utah because the local culture here encourages kids and adults alike to discover and develop their inner talents," Despain says. "Because there are so many people actively cultivating their talents here, there's an amazing, supportive community of writers and artists in Utah. It's a great place to live for anyone who wants easy access to conferences, classes, mentors and social groups of like-minded friends." (NM)
Charlotte Boye-Christensen
Artistic director, Ririe-Woodbury Dance Company
When Charlotte Boye-Christensen moved to Salt Lake City, it was something of a shock to her system after living in New York City, London, Mexico City and Copenhagen. Now marking a decade in Salt Lake City, Boye-Christensen says, "I think this city has such creative potential. There are some amazingly talented people here who get to enjoy not only the natural landscape and lifestyle, but also the affordability and the unique cultural push & pull between conservative and wild west. It's not pretentious; everything has not been done here before." Because there are cultural parameters in Utah not present in other cities and because Salt Lake City is not enmeshed in trends, Boye-Christensen, who is in her final year as RWD artistic director, finds you have to go deeper into yourself to find something unique. Doing so creates a sophisticated tension in an artist's work.
"My partner and I joke that Salt Lake City will develop into a new cultural center—midway between Portland, Austin and Brooklyn—but that we may just be the weirdest." (NM)
Kathryn Eberle
Associate concertmaster, Utah Symphony
Kathryn Eberle takes pride in Utah's arts scene and especially in the orchestra's commitment to reach out to school districts through creative and educational concerts. Given the size of the city, Eberle says, there is an enormous amount of activity happening in the music world.
"This city truly embraces the arts and our orchestra in a very special and meaningful way. The orchestra played Beethoven's 9th Symphony on my first concert in September 2011, and the excitement in the sold-out crowd in Abravanel Hall at the conclusion of the Ode to Joy was incredible and a memory I'll always cherish." (NM)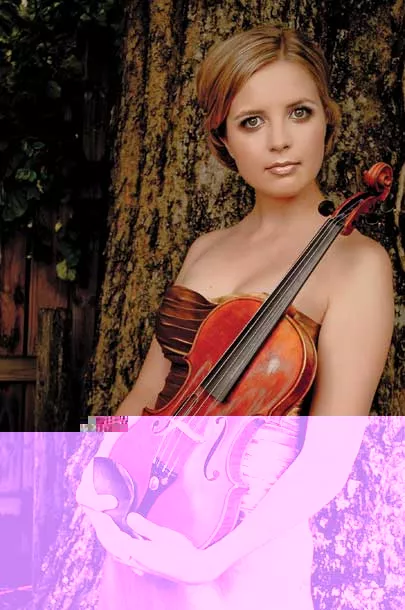 Anthony Granato
Graphic artist
Salt Lake City native Anthony Granato studied painting, graphic design and illustration at Pacific Northwest College in Portland, Ore., and has shown his work in Portland, Knoxville, Tenn., and Salt Lake City. He returned due to family matters and stayed to find success as a self-employed designer/illustrator. "I make art because I have to," Granato says. "Ever since I was young, there has been an inner compulsion to create.
"Salt Lake has come a long way since I left 15 years ago to go to college," Granato says. "I didn't expect this area to become such a progressive, artsy and foodie society in such a short amount of time. Engaging with the community at shows is paramount, and it's fulfilling to me, especially in Utah." (Brian Staker)
Brian Kubarycz
Painter
As associate professor in the University of Utah Honors Program, Brian Kubarycz has made painting his avocation, having shown his work at the Art Barn. "I make art because it's one of the few activities for which I have no schedule and am accountable to no one," Kubarycz says. For him, "painting is down time of the highest order, what the ancients used to call 'genuine leisure.' My enthusiasm for painting has spiked since I stopped trying to show in galleries," he says. Instead, he prefers to show in local watering holes like Bar Deluxe and Shred Shed. "At music venues, every time I walk through the door, someone new approaches me about my work. I can interact with these people and actually get to know them." (BS)
Christine Baczek
Photographer
A Salt Lake City photographer and full-time archivist at the Utah Museum of Fine Arts, Christine Baczek is an exceptional representative artist of her native Salt Lake City. "I've lived all over the world, but I find the most inspiration for my work in Utah. It's a combination of the strong feeling of home I have in Salt Lake City, where I grew up, and my fascination with the social, political and natural history of Utah—the basis of most of my work. My current project, Sensitive, is about the indigenous plants of southern Utah and asking questions about what it means to be native, to belong, to survive, to outcompete and to cause unintentional harm." (Ehren Clark)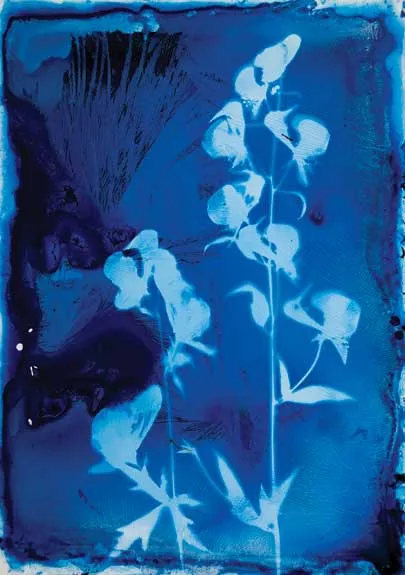 Jeff Pugh
Landscape painter
Salt Lake City can be proud to claim Jeff Pugh as a visual artist of its own. The 2004 University of Utah graduate in painting is a full-time landscape painter. "I cannot ignore the influence of technology in my work," Pugh says. "Trees are pixilated, cows are geometric shapes—even the barns and fields become flattened and planar. In the end, I guess that I want people to see through my filter. Nothing is as satisfying as hearing that someone who has seen my work has then experienced what I experience while out and about. My hope is to present the traditional landscape in form—a modern viewpoint." (EC)
Justin Wheatley
Visual artist
He's a husband, father, teacher, full-time artist and traveler—and Justin Wheatley's work is itself world-class, adding cultural sophistication to Salt Lake City. "As extensively as I have traveled, I have come to appreciate what an incredible place Salt Lake City is," Wheatley says. "A key element to my work is the existential relationship between the artifice of architecture and the transcendental reality of nature. Living here means endless sources of inspiration.
"From my home, I can see downtown framed by mountains. What a magnificent sight, symbolic of the aesthetic I seek to achieve. The art community here is an exciting one and I feel prolific, able to show my work in world-class galleries where I know I will be accepted." (EC)
Tom Mattingly
Ballet West soloist
Tom Mattingly is beloved by local dance aficionados. As the founder of the Tom Mattingly Dance Project, a fledgling dance company that innovatively mixes ballet and modern techniques, he has begun to turn heads. For Mattingly, the act of creating is when he feels most like himself. "There is a joy I get out of it that is better than anything I've ever felt," he says. "It's the addiction and desire to feel that joy that keeps me dancing even when it's difficult. It's still worth the struggles. It's still worth the pain, because the payoff is pure, unadulterated joy … I think about what I want to say to the world about myself. If I'm happy with what's produced, that's all that matters. If other people enjoy it as well, that's just gravy." (Jacob Stringer)
Nicolas Cendese & Natosha Washington
RawMoves Dance Company
Nick Cendese & Natosha Washington started their dance company, RawMoves, in 2004 and have developed a movement vocabulary with a unique, sometimes outsider, aesthetic. "Why do we do art? Because we have something to say about the world" the duo boldly declares. "Maybe living here, in Utah, as a minority in a predominant society filled with a certain philosophy, we feel our voice needs to be heard. We do art because the status quo doesn't reflect the pace, nature and color of life as 20-, 30-, and 40-year-olds in the 21st century. We do art to try and understand the world around us, our place in it and how to make sense of it all. Our art, the art created at RawMoves, does that." (JS)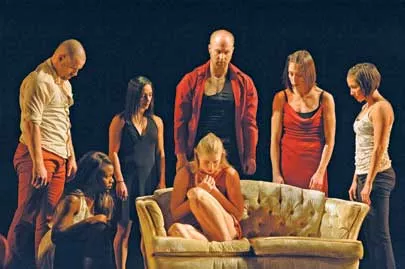 Ashley Anderson
Founder, loveDANCEmore
Ashley Anderson started loveDANCEmore—an open dance forum that includes a blog, a work-in-progress series titled Mudson and a biannually published journal—to expand horizons and explore the depths of the local scene. "I make dances because I am interested in the potential of the body to display and displace expectation; the way dances create physical logic that we follow, question and relate to our own experiences." She chooses to do so here in Utah for both "simple and complicated reasons. ... It is big enough to have numerous dance companies and a general comprehension of concert dance. Yet, it is small enough that the resources are manageable and easy to access. There is the possibility for new audiences intermingling with historic patrons, and that conversation is of interest to me, as an artist." (JS)
Taylor Richards
Royal Bliss guitarist
"A wise man once said it's better to be a big fish in a small pond than a small fish in a big pond. So far, that has proven to be true," says guitarist Taylor Richards (pictured, center) from Royal Bliss. For 15 years, Royal Bliss has been writing and recording music in Utah. Even after gaining fans across the country, Salt Lake City remains the birthplace for their creativity. "Salt Lake City is home," Richards says. "We travel all over and cannot wait to come back. We have some favorite spots around town that stack up to the best spots in the country, and so many friends and family in Utah—it's hard to ever think of leaving. But the most important reason we stay and create here is our fans." (Whitney Forslund)
Jesse Parent
Performance Poet
Jesse Parent is an improviser, author of two poetry chapbooks and Salt City Slam Master since 2007. "People here aren't here to just pull out and move to Portland," Parent says. "The people nurturing the performance scene here are really invested in making Salt Lake known.
"Any time you have an apparently oppressive culture, you have an equally reactive subculture. Folks that are … living under the Zion Curtain, whether that's true or not, are trying to prove themselves. They're trying to say: We're not living in this Podunk … we're not just one brushstroke. The bigger scenes are more homogenized [here], people want to shake themselves up." He adds that Salt Lake City is a great place to create because the performance community is "very inviting to new people … we generally celebrate getting folks in—coming from other scenes—who have something to say." (Sarah Kramer)