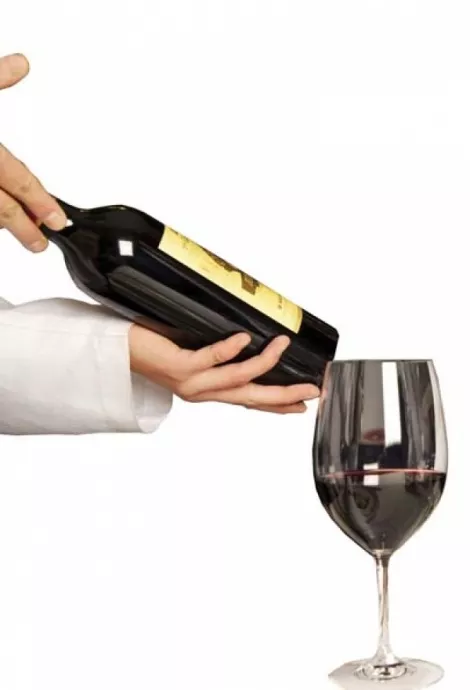 Depending on your wine knowledge and comfort level in selecting wines in restaurants, being presented with the wine list can be a humbling experience, or it can be the beginning of a joyous oenology exploration. Much depends on A. the wine list itself, and B. the wine service in the restaurant.

The very first thing I do when I'm seated in a restaurant is ask for the wine list. That's not because I immediately want to begin boozing it up, but because much depends on wine. If I'm in a restaurant with unique and especially interesting or hard-to-find wines, my food selections will often be based on choosing the wine first and then ordering food to pair with it, not vice versa. So, I want to get a head start on planning my meal by first perusing the wine list. I'll usually order a glass of white wine or bubbly, in part just to make the server go away so I can get to know the wine list without having someone hovering.

Frankly, I don't care if a restaurant's list is massive or minuscule; bigger is not necessarily better. What I do want is an intelligent wine list and a selection that makes sense for the restaurant I'm visiting. It doesn't make much sense, for example, for a small, independent restaurant like Meditrina to tie up a lot of money with expensive first-growth Bordeaux in their inventory. On the other hand, if I'm in an upscale steakhouse like Spencer's for Steaks & Chops, I do expect to find Ch%uFFFDteau Margaux and Mouton Rothschild on the menu, which they have. One size does not fit all.

I think the list at Spencer's is a very good example of the way a wine list should be laid out. Like many lists, it kicks off on the first page with white, red and sparkling wines by the glass. It drives me nuts to have to page through a wine list to find by-the-glass wines on page 17. Wines by the glass are followed by sparkling wines (which Spencer's has in abundance). One small criticism I have is that on the Spencer's wine list, half-bottles don't show up until after the white-wine listings; I'd prefer to see them closer to the front.

Most customer-friendly wine lists move from white wines to reds and, typically, from lighter-bodied wines to heavier. So, Sauvignon Blanc and Riesling choices should precede Chardonnay and White Burgundy, Pinot Noir and Merlot before Zinfandel. And, ideally, within each varietal category, I like to see the wines again listed from lightest to heaviest—light, un-oaked Chardonnays, for example, preceding big, oaky, full-bodied ones. However, many restaurant lists order their wines in each category according to price, from lowest to highest, which also has its merits, particularly in bigger lists.

I think commentary, explanations and food-pairing suggestions on wine lists are very helpful, too. The Caffe Niche list is organized by categories such as "bright and refreshing," "juicier and bolder," "light and lively" and so on, which is especially helpful for customers who might not be familiar with different wine varietals. The Caffé Molise list even has icons next to wines to denote if they are certified organic, biodynamic, sustainable, etc.

Of course, any restaurant with a wine list worth its salt will also have staff who know and can communicate about wines, wine/food pairings and so on. This could be a well-trained server or a sommelier. Next week, I'll get into what to expect from a restaurant sommelier or wine manager.

What about you? What do you look for in a wine list?