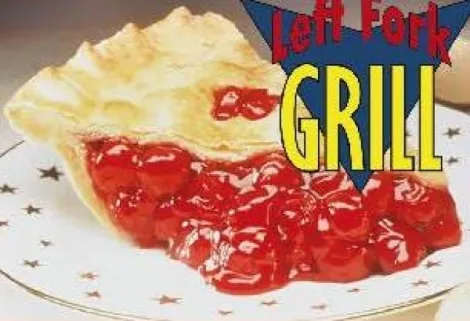 Wine on the left

Jeff Masten, owner and chef at the Left Fork Grill, tells me he now has a wine-and-beer license. And in case you weren't paying attention, Left Fork Grill is now also open for dinner, Thursday through Saturday, in addition to its normal breakfasts and lunches. Dinnertime brings prime rib, buffalo short ribs, pork osso buco, veal Marsala, roast pork loin, and corned beef and cabbage in addition to Left Fork's award-winning homemade pies. Last week, Jeff Masten was presented with the Salt Lake magazine's "Best Breakfast" award at the magazine's annual dining awards. Left Fork Grill is located at 3900 S. 68 West. The phone number is 801-557-4860, LeftForkGrill.com.
Pure & Simple

A refreshingly useful cookbook landed on my desk this week: Pure Simple Cooking: Effortless Meals Every Day ($21.95), by Diana Henry.

She's the food columnist for Britain's Sunday Telegraph. I'm not sure I'd go as far as to say Henry's recipes are entirely effortless. But it's true you can work up dishes like Pappardelle with Ligurian Walnut Sauce and Roasted Tomatoes with Herbs and Lemon Crumbs in a matter of minutes, without breaking a sweat. The enticing recipes here are also wholesome: Everything is made from scratch (no precut veggies, mixes or prepared foods), yet most require under 15 minutes of prep time. That leaves you with more time to do the things you really want to do, like learning Esperanto.
Quote of the week: I went to this restaurant last night that was set up like a big buffet in the shape of a Ouija board. You'd think about what kind of food you want, and the table would move across the floor to it. —Steven Wright
Send Food Matters tips & info to tscheffler@cityweekly.net