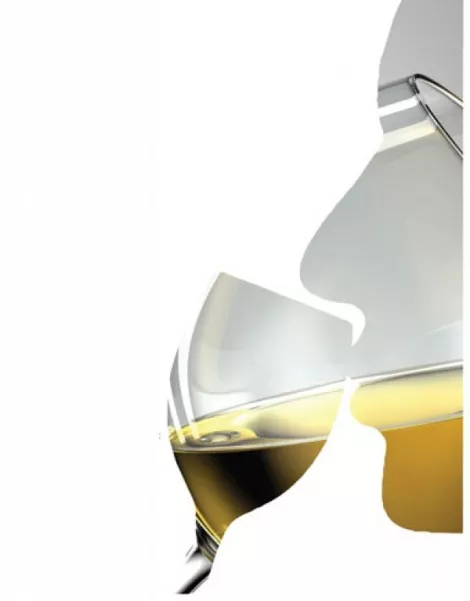 Certain restaurants in Salt Lake City and Park City employ full-time sommeliers. Who are these people, and how did they become sommeliers? Well, here's a little secret: Anyone who opens and pours wine can call himself or herself a sommelier, just as anyone who cooks can be called "chef." And I won't name any names here, but I think it's cheating to simply appropriate the title without enduring the difficult training to become a certified sommelier.
Unfortunately, there is no single, clear and consistent path to becoming a sommelier. There are several organizations that offer sommelier training. Some offer instruction that can be completed in a few days; others take months or years to finish. Among the best known and most respected sommelier certification institutions are the Culinary Institute of America, the Colorado-based International Wine Guild, The Society of Wine Educators, The International Sommelier Guild and the very prestigious Court of Master Sommeliers, which has branches in England and the United States. Currently, there are a mere 112 master sommeliers certified by the court in North America. None work in Utah.
That doesn't mean that there aren't legitimate sommeliers here, because there are. As mentioned in a recent review of Spencer's restaurant, Louis Koppel—who is a CWE (Certified Wine Educator) and former City Weekly contributor—is an excellent sommelier, of whom a wine-biz colleague of mine says, "Louis is one of the few sommeliers I don't want to throw under a bus." And there are other great wine stewards, wine managers and sommeliers out there, but don't be fooled by the pretenders.
How do you spot a good sommelier? I asked some friends and colleagues who work in the wine business about that.
Gus Magann, another past City Weekly writer as well as a CWE and president of Vine Lore Inc., says that, certified or not, "Wine is an ongoing study. True sommeliers should be continuing their quest for wine knowledge, and so why not do this through certification programs?" He adds, "There should be passion. A good sommelier is always excited about some new wine on his list."
From a consumer standpoint, what Magann looks for from sommeliers is that they should A. get a quick read about the type of wines the customer usually enjoys and B. offer a couple different wine suggestions at differing price points. "Nobody wants to be given a wine suggestion that pigeonholes them into something they can't afford," Magann says.
Jeff Carter, regional wine manager for Southern Wine & Spirits West, says, "Wine is just part of the equation. Cognac, spirits, beers and such now come into play when pairing beverages and food." So, a good sommelier should have a breadth of knowledge beyond wine. Carter also suggests picking the sommelier's brain with questions like, "Are there any new wines on your list that you really like?" Or, "I want a nice bottle or two for dinner, but don't want to spend a ton of money; are there any good values you'd recommend?"
That's important: Don't be shy about letting the sommelier know what you will or won't spend on wine. Your working relationship will flow much easier if he or she understands your budget. I often tip off the sommelier by pointing to a bottle on the list and saying, "I'm looking for something in this price range."
A great sommelier contributes to every aspect of the dining experience, not just wine choices. He/she should know the menu inside-out and be at the ready to pitch in and lend a hand wherever needed. A sommelier whose ego is such that he's too important to pick up a dirty plate isn't a sommelier at all—just a schmuck with a key to the wine cellar.