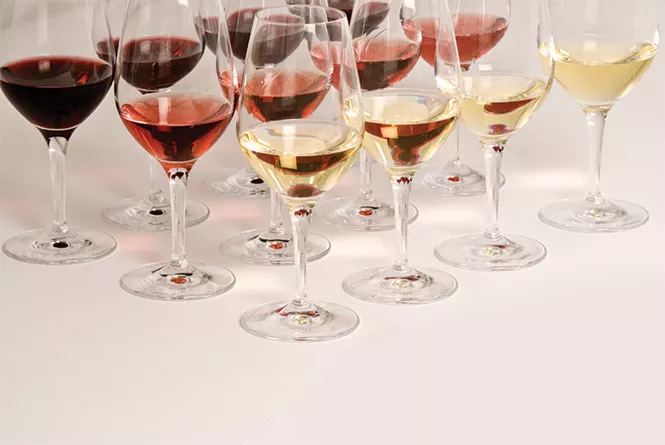 Winning Wine Lists
Wine Spectator magazine has named the winners of its 2017 Restaurant Awards in its August issue, and several Utah restaurants are once again among the honorees. A total of 23 locations were identified in the awards, which highlight restaurants around the world offering the best wine selections, with six in the more exclusive "Best of Award of Excellence" category: Spencer's for Steaks and Chops (spencersforsteaksandchops.com), The Aerie (snowbird.com), Bangkok Thai on Main (bangkokthaionmain.com), La Caille (lacaille.com), J&G Grill (jggrilldeercrest.com) and Glitretind (steinlodge.com). Congrats to all. For the full winners' list, visit restaurants.winespectator.com.
Current Schedule
If you're accustomed to eating at Current Fish & Oyster (279 E. 300 South, 801-326-3474, currentfishandoyster.com) on Sundays, you need to prepare yourself for a bit of a time shift. As of Aug. 13, Current now is open for dinner on Sundays beginning at 4 p.m., serving the same fresh, sustainable seafood specialties by Executive Chef Alan Brines that have made its name. In conjunction with the shift, the restaurant has ceased weekend brunch operations, according to a press release by General Manager Andrew Cliburn, "to focus on playing to our strengths as a company."
Mudbug Feast
If you've ever wanted to experience the unique experience of a Louisiana-style crawfish extravaganza, but can't make it halfway across the country, here's a chance right in our own backyard. Earl's Lodge and Patio at Snowbasin Resort (3925 Snowbasin Road, Huntsville, 801-620-1021, snowbasin.com) hosts a Cajun Crawfish Boil on Friday, Aug. 25, from 6:30-9:30 p.m. For $68 per person (reservations required), you'll get a bayou banquet featuring cheddar cornbread, sliced tasso ham with red eye-gravy, grits and bread pudding with pecan whiskey sauce—plus a big bucket of crawfish. Enjoy a traditional Dixieland jazz band with your meal, and remember: Pinch the tail, and suck the head.
Quote of the Week: "I don't eat lobsters, shrimp or crawfish because I don't eat anything that looks like I should step on it." —George Carlin
Send tips to: comments@cityweekly.net