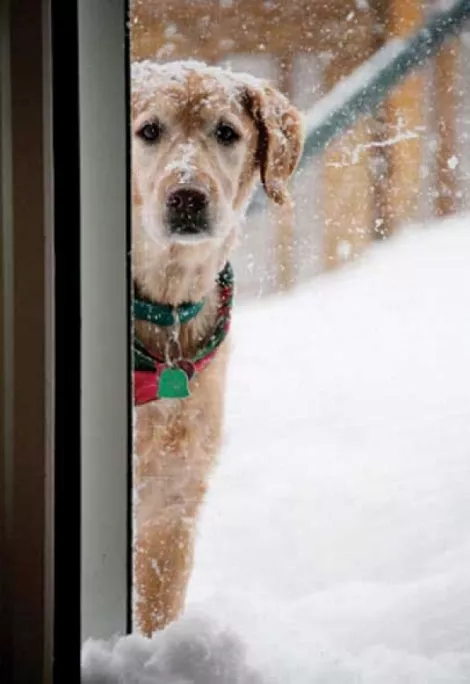 This winter, you and your dog can get outdoors and play in the snow and go hiking, snow-showing or even joring. But if you'd rather stay inside and keep warm, here's a few ideas for you.

Find it
One of the most fun in-home games is "find it." You can hide a chew or a toy or even a cookie, and have the dog wait while you hide it. (If your dog is unable to stay, you can tether her briefly or have someone hold her while you hide it.) When you are done tell your dog to go "find it!" There is not a more fun indoor game that I know of for your dog. Unless of course, you play "find me!" Isn't that what closets are for?

Tricks
This is also a blast. You can teach your dog something useful like...go get me my slippers (but don't eat 'em) or just some fun and simple "bows" and "roll overs," etc. Most dogs love to perform and you and your family will enjoy watching the show.

Interactive Toys
There are lots of different toys and puzzles for dogs. Some are fairly easy and some require a bit more motivation. Instead of giving your dog a cookie that's gulped up in two seconds, try hiding it in a toy or a doggie puzzle. This can take time, provide stimulation, and even wear him out a bit. A nice thing to have around for those cold and rainy days.