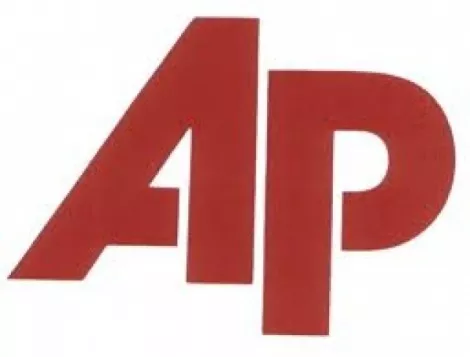 As the Internet continues to spread news and information faster and wider, traditional media are trying to corral their own work. In the latest move, Utah's two largest newspapers The Salt Lake Tribune and Deseret News changed their contracts with The Associated Press to "block out" local competitors, preventing them from using their content.
That has impacts on all local AP members, including four television stations. Currently, AP members—which pay a yearly fee to join the nonprofit cooperative—can take a story from "the wire" and publish it without giving credit to the news team that originally produced the story. It has been an tacit agreement, mostly, that local news teams attribute the story, or give credit to its originator, when the source was local competition and the copying news team hasn't yet investigated the story themselves.
That tacit agreement was breaking down, says Tribune editor Nancy Conway. "We started noticing our stories were being used in different places without credit to us, meaning the news organization would pick up a story … but take out the reference to the Tribune," Conway says.
As a result, the Tribune contacted AP in December and exercised an option to "out" or "block out" competitors within a 30-mile radius from using their stories. The Deseret News responded by doing the same, Managing Editor Rick Hall says.
The result is that AP members within 30 miles of both papers simply won't see Tribune or DNews stories in their AP feeds, Conway says, but "they could call up our Website and use it as a tip thing." That radius excludes the daily newspapers in Provo and Ogden, but includes all four local TV broadcast stations. News will still be shared, but AP guidelines will be replaced by federal law.
The federal fair-use doctrine requires those that publish the news to give attribution to the original producer and use only a small portion of the story—or face a potential lawsuit.
That could result in TV and radio news programs and accompanying Websites—which frequently pull stories from the wire and publish them moments later—having to acknowledge their competitors a lot more than they do now.
ABC 4 Web director Scott Hums says the AP will be the biggest loser. "If we see something … and can't post it directly on the Website, we'll generate our own story," he says. "I think it's more hurtful for the AP. … Why would we pay as much to the AP if our content has been cut in half? Why would we pay them full price?" Local AP subscribers would still receive content from all nonlocal AP members—about 1,500 newspapers worldwide—as well as local content produced by AP regional staff reporters.
AP spokesman Jack Stokes declined to comment, except to say the AP generally does not discuss member contracts.
Brigham Young University associate professor Quint Randle, who sometimes co-hosts KSL Radio's Nightside Project—which, like the Deseret News, is owned by Deseret Media Company—says the AP block-outs are another sign that local news companies are struggling to find successful business models in the Internet age. "They're basically saying if a paper has an exclusive and AP picks it up, we have to somehow protect that lead or advance by doing something like [block outs]," he says. "It's this whole problem of local newspapers trying to eke out a living under these circumstances where everything is everywhere now. … It's a way for newspapers to pull back without putting everything behind a [subscription] pay wall."
To ward off story sharing by other media outlets and even bloggers, Conway said the Tribune published a notice similar to one posted in November by the Denver Post—which, like the Tribune, is owned by MediaNews Group— that copyright violators may be prosecuted. According to the Las Vegas Sun, Las Vegas-based Righthaven LLC has filed more 200 lawsuits on behalf of media companies against bloggers, Website operators and even message board users accused of infringing on MediaNews Group and other media companies' content. A month after the Denver Post's warning was published, a blogger was sued by Righthaven for copying Denver Post content, according to reports from Denver's Westword.
For more on the lawsuits, read: Don't get sued by the Trib

Randle sees the developments as the beginning of the end of a Web-fueled golden age for news consumers and information sharing—which has also been a time of layoffs and failures for traditional news companies. "Because of the new economic environment of all media, you're going to see these types of things. Somehow [news companies] have to work to get back to [consumers] paying for something and making a product that's more valuable than others."
Follow Jesse Fruhwirth: