Down on Mondays:  Babylon Style
Babylon Down is a local reggae music collective that consistently pumps out dance-hall hits and packs the floors. On Monday nights, Babylon Down rocks The Woodshed (60 E. 800 South) to a crowd of Family Home Evening attendees interested in more diverse hymns. All the traditional hits from the Marleys and some more recent burners are played for the most diverse crowd we've seen in a while. If you want a slice of Jamaica in Salt Lake City, find it at the "Shed."
TGHS: Happy Hour
The Gay Hot Spot (TGHS) is fast becoming the best online resource for gay times. Wednesdays are the day and Jam (751 N. 300 West) is the spot for a new Happy Hour that TGHS is hosting. With $5 small plates and $4 glasses of wine, Hump Day gets more hump-able from 5:30 to 8 p.m.

Jesus Loves Pork/ Quizzes At The Pub
Jesus loves Green Pig Pub (31 E. 400 South)—well, Street Jesus, at least. This local DJ, who has traveled as far and wide as the annual SXSW Music Festival in Austin, is now picking up a residency at your favorite 400 South pub on Wednesday nights. As a side note, the pub side of this establishment does a really great job of cranking out quality pub fair. For a lunch selection, try the $5 grilled cheese sandwich and tomato soup or a $6.50 bowl of chili with cornbread. Also, a new pub-quiz group, Trivia Factory, will be challenging your noggins before Jesus hits the turntables and mixer. The quiz fun starts at 7 p.m.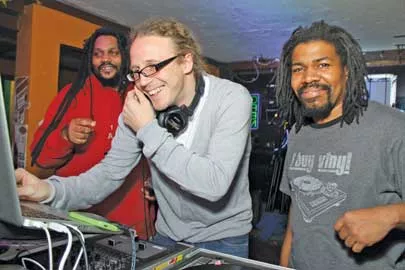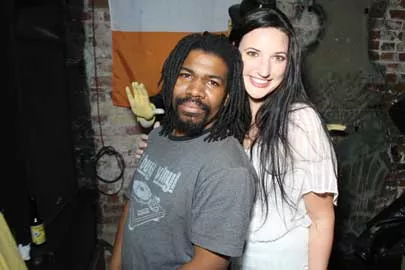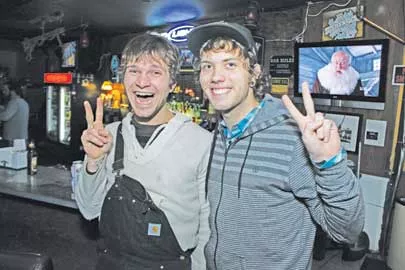 Pics from The Woodshed during Babylon Down:
1. Babylon Down
2. Rebel, Jessica Tyler
3. Ben Seiger, Andrew Nielsen