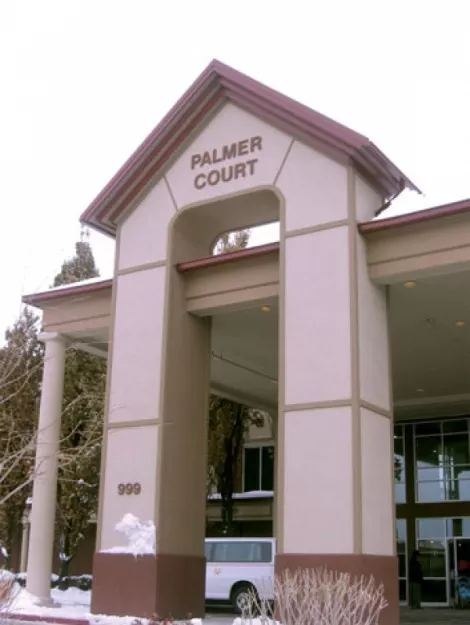 The meeting room at the state Homeless Task Force Meeting was packed with social workers, administrators and various do-gooders partnered in a new job-creation pilot program aimed at the chronically homeless. But it was Lt. Gov. Greg Bell, officiating the meeting, who asked about the major stakeholder not really in attendance.
"What would the for-profit employer's interest be in all of this?" Bell asked.
"We've got to engage the business community, we've got to create some synergy around that," responded Jon Pierpont, deputy director of the Department of Workforce Services, "but we also have to provide a good qualified employee."
While numerous social-service providers may be at the table, planners worry about construction foremen or shopkeepers not present at the table. Especially when it means giving chronically homeless individuals—some who have been out of work for years, if not decades, because of mental illness and or substance-abuse problems—a fair shot at a job.
The meeting ended after a unanimous vote to implement the pilot program, which will offer job development and placement coaching for tenants of the permanent supportive housing at Palmer Court (999 S. Main). The pilot will wrap up planning and research phases this month and officially start in January, offering services on a voluntary basis to those residents ready to get back into the workforce.
Stakeholders in the pilot left the meeting knowing they were facing a few big challenges: sparking a work ethic at the housing facility with a population of Utahns who have not seen their name on a paycheck for a long time. Additionally, stakeholders need to do it on a dime so the program won't become a burden to the state budget.
"It's not a whole new program," says Michelle Flynn, associate director of programs at the Road Home. Flynn says that with so many stakeholders already invested in the lives of the chronically homeless, the matter isn't reinventing the wheel; it's more about tweaking programs and using existing resources. For example, the Department of Workforce Services and its vocational rehab program have strong infrastructure for providing job skills to those interested. Now, they'll have staff to re-tool their skills to better help the homeless.
"DWS has some great programs on résumé-writing and job skills, how to present yourself at interviews, but we're going to take a step back from even that," Flynn says, adding that the program will be more designed to find part-time hours and flexible employers for a different demographic: job seekers who have had previous trouble because of felony convictions, mental illness or substance-abuse problems. "This is for folks who haven't held down a job for 10 or 15 years, to get them reacquainted with the process."
Flynn points out that DWS will be placing a full-time job developer into Palmer Court to help pair tenants with specific employers.
"That employee would have access to all of DWS's resources," Flynn says. "It's not a major shift, but we have 100 percent of their support behind [the pilot]."
For the pilot, the program has received a $50,000 grant from the Butler Foundation to help with the first year's cost of implementation. Qualifying for the housing won't be subject to career counseling, Flynn says, so only tenants who are interested in career help will receive it. Flynn hopes that, if successful, the program could be replicated at other permanent supportive-housing facilities, like Grace Mary Manor, located at 3595 S. Main.
"If they see their friends or neighbors being successful, that's going to infuse that desire through Palmer Court to other folks," Flynn says. She adds there's already a lot of interest with tenants who have had difficulty getting employment because of criminal pasts or spotty work histories.
"We need to change the definition of employment to creating part-time opportunities for folks," says John Selfridge, a clinical director at Palmer Court. He says the opportunities Palmer Court tenants need aren't necessarily suit-and-tie, 40-hour-a-week positions, but perhaps more part-time, flexible positions close to the facility. "When we start talking like that, there's not much culture to change."
If the program can pair clients up with jobs flexible to fit their unique challenges, planners hope that whatever costs are incurred may pay for themselves by giving tenants the power to make their permanent housing at Palmer Court a transition to a better life elsewhere.
"That's what we'll be excited to see," Selfridge says. "When people get income in their pocket, and they feel excited again—and who knows?"