Sometimes, the most satisfying thing for an athlete—or even a couch potato—is inspiration. That begs the question: What could be more inspiring than watching the best action athletes in the world and the best action filmmakers in the world strut their stuff at an action-sports film festival?
Which brings us to X-Dance, which this year will screen 21 feature films and six shorts at The Depot (400 W. South Temple, 801-456-2800). Now in its 11th year, the festival offerings range from the reflective, like snowboarder Jeremy Jones' Deeper, to the dramatic, like Tanner Hall's heart- wrenching, intense bio documentary Like A Lion, to sheer adrenaline like Taylor Steele's Castles In The Sky surf film and the rush of mountain biking as filmed by Ryan Gibb in Life Cycles.
X-Dance runs Jan. 22-24, with the awards ceremony at Harry O's in Park City on Jan. 25. The festival has no connection with Sundance; it's a world of its own, without Hollywood pretensions. In fact, X-Dance founder Brian Wimmer is actually from Sundance Resort, where his dad ran the ski school and Wimmer's first job was cleaning bathrooms.
The festival is a true labor of love for all concerned. It doesn't make a profit. "The filmmakers don't make any money, either—at least most of them don't. The sports are done by the top athletes in the world, and the films are totally motivating and inspiring," Wimmer says.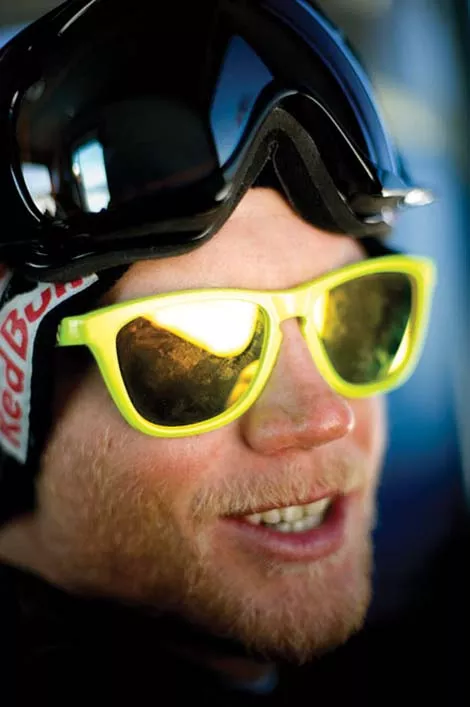 The biggest buzz right now is for Like A Lion. Freeskier Tanner Hall is perhaps one of the most controversial action-sports stars on the planet—not only for his awesome stunts but also his legendary confrontations and injuries. Everyone thought he was done forever when, in May 2009, he broke both tibial plateaus (top of the femur) and blew out both knees. Hall says, "The movie was something that, when I got hurt, me and Eric Iverg got together and decided to tell my true story. It took about a year to make. It's about the trouble I've been into, even dabbling with drugs and alcohol. A lot of athletes try to hide it. I was never into that, and you get an idea of who I really am because it isn't sugar-coated one bit." The film reveals the heart of a troubled, injured athlete who is already back skiing and planning on competing in halfpipe at the 2014 Olympics.

More important, Hall says the film helped save his life. "I had been digging myself into a pretty dark hole, but the movie helped me see the light. Now, I feel that I'm one of the strongest people on earth right now, and nothing can break my stride," he says.

Pro snowboarder Jeremy Jones explains that the goal of Deeper was to go places where no one had ever been before: "This movie is about places you can't even get to with a helicopter. It's about going farther out, deeper into the mountains than I've ever gone. Our longest hike up was 7,000 vertical feet and took about 10 hours. It's the hardest but most fulfilling thing I've ever done."

The screenings, which run from about 2-10:30 p.m. daily, will be watched by the filmmakers and A-list action stars such as Travis Pastrana, Tony Hawk, Laird Hamilton, Scot Schmidt and more. And they don't mind if you go up and talk to them—though not while they're watching a film. There will, of course, be the traditional bands and parties found at all film festivals.

An all-festival pass will cost you $40; admission for individual films is $8, with student discounts. For a schedule of events and screening times, go to the festival's Website at X-Dance.com. The sheer awe and adrenaline inspired by what a top action athlete can do, together with what a daring camera crew can do, plus the access available to all, makes this an adventure in film that shouldn't be missed.