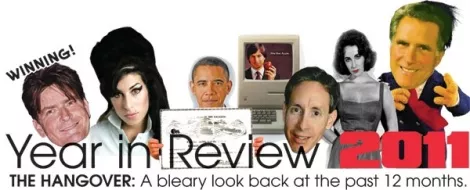 JANUARY
1 As an apparent minority of local heathens wake up with a hangover, the Deseret News reports that Salt Lake City has landed in the top five of Travel & Leisure's best destinations in the country. "The city may not rank high for a wild nightlife," says the D-News, "but it kicked the competition when it came to cleanliness, safety and its value as a winter/Christmas getaway." It's later discovered that Travel & Leisure writers just "loitered in The Gateway for a couple of hours."
6
The U.S. Constitution is read aloud on the floor of the House of Representatives for the first time in history, causing panic and uproar. Legend has it that if it's read three more times, BeetleReagan magically appears.
8 In Tucson, a gunman opens fire on a constituent meeting being held by U.S. Rep. Gabrielle Giffords, killing six and critically injuring Giffords. Jarod Lee Loughner is charged as the shooter, thanks to eyewitnesses, cryptic Internet postings and the way-too-crazed-gunman-sounding name of "Jarod Lee Loughner."
26 Strange lights appear in the sky over American Fork, prompting noted news sites like RealUFOs.net and others to speculate that Dugway
Proving Ground, which, coincidentally, went on lockdown around the same time, is now "Area 52." Reached for comment, Dugway officials laughed, "Aliens are about as real as Bigfoot, which we have safely in captivity and … oh, damn it."%uFFFD
28 CBS' Two & a Half Men goes on "production hiatus" after star Charlie Sheen is admitted to rehab for the third time in a year. Surely, this will be the last we hear from him.%uFFFD
Dead in January
Salt Lake City musician Kenny Frey, fitness pioneer Jack LaLanne, actor Charlie Callis, pro wrestler Shawn McGrath, comedian David Frye, music producer Don Kirshner, actress Susannah York, Nazi hunter Tuviah Freidman,
Touched by an Angel
actor John Dye, director Peter Yates, actress Anne Francis, singer-songwriter Gerry Rafferty, porn actress Sexy Cora
FEBRUARY
1 Presidential maybe Mitt Romney appears on CNN's Piers Morgan Tonight to promote his book No Apology: The Case for American Greatness (soon to be a Rick Perry favorite) and reaffirm his Mormon-ness: "My experience in Massachusetts running as a Mormon guy in a state that's overwhelmingly of other faiths didn't seem to get in my way there." True to his prediction, religion would be the least of Romney's candidacy problems in 2011 (among them: "flip-flopping," "liberalism," "elitism," "lack of human traits," etc.).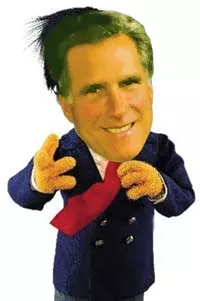 6 Super Bowl XLV becomes the most-watched program in television history, drawing 111 million to witness the Green Bay Packers defeat the Pittsburgh Steelers 31-25 and halftime act the Black-Eyed Peas lock down their title as The Most Horrific Musical Act In Existence (later to be challenged by Nickelback and the cast of Glee).
7 AOL buys TheHuffingtonPost.com for $315 million and announces that the site will remain available for free online and through various apps, as well as floppy disks arriving soon in your mailbox. While most people are asking, "AOL still exists?" City Weekly publisher Jim Rizzi wonders aloud, "So, why are we paying writers, again?"
14 Keith and Lisa Brown, the parents of the Utah County classical-piano group The 5 Browns, are rescued after their car plunges 500 feet off a Little Cottonwood Canyon road. While recovering, it's revealed that Keith Brown has been hit with several sex-abuse charges by his daughters; in March, he'll be sentenced to 10 years to life in prison. In Nevada, Sister Wives husband Kody Brown breathes a sigh of relief that he's "not the creepiest Brown from Utah anymore."
25 My birthday. You didn't get me anything. It's cool …
27 The King's Speech wins four Oscars at the 83rd Academy Awards, including Best Picture, Best Screenplay and Best Knuckling Under to Pansy American Audiences With a Censored PG-13 Cut. Oscar hosts James Franco and Anne Hathaway are almost universally panned as "flat," "amateurish" and "born after 1950."
Dead in February
Rock guitarist Gary Moore, bluesman Eddie Kirkland, baseball Hall of Famer Duke Snider, Black Panther Party leader Donald L. Cox, Meet the Press' Bill Monroe, Seinfeld actor Len Lesser, film composer John Strauss, Canadian rapper Bad News Brown, Faster Pussycat Kill! Kill! actress Tura Satana
MARCH
7
Further redefining "winning," CBS and Warner Bros. Television officially fire Charlie Sheen from
Two & a Half Men
; three days later, Sheen announces his nationwide "Violent Torpedo of Truth/Defeat is Not an Option" tour, as psychotic drug addicts tend to fare well on the road.
17 The Republican-controlled House votes to cut funding for NPR, millions of which go solely to operating the animatronic robot that replaced the late Diane Rehm in the mid-'90s. While the cuts won't put NPR out of business, the board of directors is considering replacing all jazz programming with a sad monkey playing a saxophone because, "C'mon, who's going to notice?"
20 HBO polygamy drama Big Love ends after five seasons with family patriarch Bill Henrickson (played by Bill Paxton) being gunned down in the mean streets of Sandy. Thankfully, Journey's "Don't Stop Believin' " was not playing in the background.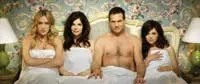 24 As that chapter closes … the Book of Mormon musical opens on Broadway.
25 Facebook founder Mark Zuckerberg and Sen. Orrin Hatch(?) address an audience of 10,000 at Brigham Young University's Marriott Center to tell students about how to become a billionaire by stealing ideas, dropping out of college, getting people to give up personal information online and clinging to a Senate seat for 50 years. After the public forum, Hatch said he was looking to forward to next meeting "Mr. Twitter."
Dead in March
Actress Elizabeth Taylor, politician Geraldine Ferraro, Buddy Holly drummer Carl Bunch, pro wrestling manager Oliver Humperdink, jazz guitarist Melvin Sparks, bluesman Big Jack Johnson, Dave Brubeck Quartet drummer Joe Morello, rapper Nate Dogg, comedian Mike DeStefano, Alice in Chains bassist Mike Starr




APRIL
5 A Utah tea party movement organizer posits that Gov. Gary Herbert will face tough re-election obstacles in 2012, not unlike those that ousted Sen. Bob Bennett in 2010 and have also made Sen. Orrin Hatch's tiny, tiny upper lip very sweaty. "Politically, he's very weak," Tea Party leader David Kirkham tells the Deseret News. "I haven't spoken to a single federal or state legislator who thinks he's a strong leader." Reached for comment, Herbert's spokespeople say the guv is "most certainly not curled up under his desk, sucking his thumb, OK?"
8 President Obama, House Republicans and Senate Democrats agree on a stopgap spending bill to prevent a government shutdown after their failure to pass the 2011 federal budget. On April 15, all federal operations would be turned over to Big Mike's Pawn & Loan.
26 Utah legislative leaders somehow figure out a way to keep open nine highly profitable state liquor stores that were due to be closed because of budget cuts, at least until February 2012 (a $1.2 million-grossing store at 1457 S. Main in Salt Lake City, which was shut down in March, however, wouldn't make a comeback). Fortunately, the Utah Department of Alcoholic Beverage Control is a legit, above-board operation that will continue to manage such profits honestly.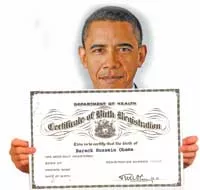 27 To shut up conspiracy theorists and "birthers," President Barack Hussein Obama (as he is formally identified on right-wing talk radio) finally produces his long-form birth certificate that says he was born in Hawaii, not Kenya. Naturally, this does not shut up conspiracy theorists and birthers, who still have books to move.
28 Actor Steve Carell makes his final appearance as Dunder Mifflin boss Michael Scott on NBC's The Office, exiting the series three weeks before its seventh-season finale. Asked why he'd pull out so suddenly before completion and then leave such a mess, Carell replies, "That's what she said!"
29 Prince William and Kate Middleton marry in Westminster Abbey; the Royal Wedding is watched by 27 million British TV viewers and, staggeringly, 23 million Americans, marking the most U.S. attention ever paid to a plain, skinny brunette and a balding albino. Related, Kate's sister Pippa is also now a celebrity for no discernable reason, prompting birthers to demand she produce a non-Kardashian birth certificate.
Dead in April

Singer Phoebe Snow, X-Ray Spex singer Poly Styrene, author Beverly Barton, Restrepo filmmaker Tim Hetherington, Doctor Who actress Elisabeth Sladen, pro wrestler Larry Sweeney, serial killer Edward Edwards, CSI actor Skip O'Brien, folk singer Gil Robbins, Manowar drummer Scott Columbus
MAY
1 Al-Qaida founder and leader Osama Bin Laden, the United States' No. 1 fugitive and Obama homonym, is killed by American Navy SEALs in Pakistan, shot dead with a double-tap to the chest and head; his body was buried at sea the next day. Stateside, it's reported that dozens of patriotic country singers are severely injured across the South while racing to recording studios to crank out celebratory anthems rhyming "Bin Laden" with "You been gotten."
6 Gov. Gary Herbert warns Utahns that "acute flooding" is possible due to double-size snowpacks and an impending storm, as spring has once again skipped the Beehive State entirely. While the resulting flooding over the next couple of months is nowhere near as severe as the state's famed 1983 waterworks, Utahns are at least treated to several weeks of local TV news reporters standing in puddles while wearing unflattering rubber boots.
12 After 11 months of cleanup of 32,000 gallons of spilled Chevron crude oil, Liberty Park pond reopens to the public as SLC Mayor Ralph Becker presides over the annual Celebrate the City event and cuts the (presumably biodegradable) ribbon. Some area residents are concerned that clean-up efforts weren't thorough enough but conceded that, if a Creature From the Black Lagoon-esque monster eats a few drum-circle hippies, "We're good with that."
13 CBS and Warner Bros. Television announce that former That '70s Show star/current Twitterer Ashton Kutcher will replace Charlie Sheen on Two & a Half Men. "Enjoy the show, America," Sheen reacts, adding, "Enjoy seeing a 2.0 in the demo every Monday, WB" (the show averaged a 9.0 ratings share during the Sheen days). Unidentified friends say Sheen is "devastated" that he's been replaced on Men and could do something desperate—like take a new sitcom job on … cable.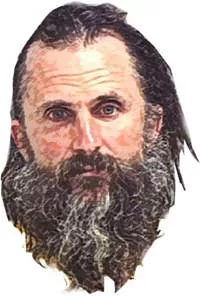 25 Brian David Mitchell is sentenced to life in prison at the federal courthouse in Salt Lake City for the kidnapping and torture of Elizabeth Smart, who addressed her attacker in court—after father Ed Smart, of course. "I know that in this life or in the next you will be held responsible for what you have done, and I hope you're ready for that day when it comes," Elizabeth says. Since the sentencing, Ed Smart has been unavailable to the media for upward of five minutes at a time.
Dead in May

Pro wrestler "Macho Man" Randy Savage, actor Jeff Conaway, singer Gil-Scott Heron, porn actress Echo Valley, Los Angeles Times reporter Jack Jones, model Mutsumi Fujisaki, jazz trumpeter Snooky Young, actor/director Jackie Cooper
JUNE
1 The Salt Lake Tribune reports that Utah Rep. Jason Chaffetz maybe kinda sorta thinking about considering to run against Senator For Life Orrin Hatch in 2012. Chaffetz later gets kinda sorta serious about the possibility as the press fuels the fire (City Weekly even put him on the cover in late June), but is smacked across the nose by a huge bag of Hatch money and sent whimpering back to the pound by August.
2 Mitt Romney officially announces his plans to seek the Republican presidential nomination in 2012, joining Herman Cain, Ron Paul, Michele Bachmann, Rick Perry, Newt Gingrich and a host of other GOP whackjobs who make him look almost elect-able. Almost.
12 The Dallas Mavericks beat the Miami Heat 4-2 to win their first-ever title in the 2011 NBA Finals, proving that dreams can come true, even for overprivileged millionaires who run back and forth and stuff rubber balls through metal hoops a couple of nights a week.
15 To far less fanfare, the Boston Bruins defeat the Vancouver Canucks 4-0 in Game 7 for their first NHL title in 39 years at the 2011 Stanley Cup Finals on the Canucks' home ice in British Columbia. The loss sparks a street riot that results in 17 torched cars, 101 arrests, $5 million in damages and a serious dent in the old "boring Canadians" stereotype, eh.
16 After months of fallout from the it-just-names-itself "Weinergate" fiasco involving penis pics sent via Twitter, sexting allegations and an unusual amount of young female contacts for a guy who looks like an even creepier version of Mr. Shue from Glee, New York Rep. Anthony Weiner resigns from Congress. Surprisingly, neither a VH1 reality show nor a Hanes endorsement have materialized.
21 Just as Ronald Reagan did in 1980, former Utah guv and semi-Mormon Jon Huntsman announces his bid for the presidency in Liberty State Park, N.J., with the Statue of Liberty in the background and Jimmy Carter, er, Barack Obama, in his sights.
29 Famous Mormon and doom enthusiast Glenn Beck signs off from his final TV show for Fox News after 2 1/2 sponsor-killing years on the cable net because he's too nuts for even Fox News. After packing up his chalkboards and aluminum-foil-lined tri-point hats, Beck (who continues to broadcast his
nationally syndicated radio show) moves onto GBTV.com, a pay-per-pocalypse Webcast. Crazy? By September, according to The Wall Street Journal, GBTV had more subscribers than the new Oprah Winfrey Network had viewers.
Dead in June
Columbo actor Peter Falk, Jackass star Ryan Dunn, Thrasher cofounder Eric Swenson, E Street Band saxophonist Clarence Clemons, singer-songwriter Andrew Gold, Gunsmoke actor James Arness




JULY
1 The National Basketball Association begins a lockout after billionaire owners and millionaire players—who, as mentioned earlier, run back and forth and stuff rubber balls through metal hoops a couple of nights a week—can't come to an agreement over the size of their respective money piles. Somehow, a cash-strapped nation sympathizes.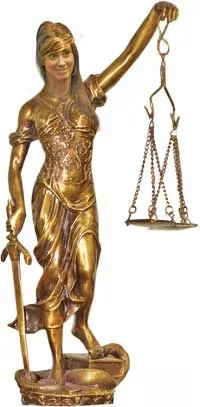 2 It's reported that, at the annual Lehi Round-Up Rodeo in Utah County, a hired-gun announcer asked if there were any "illegals" in the audience, then said, "Let's round 'em up and put 'em on a train," as a train conveniently chugged by in the distance. Round-Up officials, who never apologized for the remark, likely argued that the announcer wasn't hired for his racial sensitivity, but his razor-sharp improv skills.
7 Accused Florida mother Casey Anthony is found not guilty of first-degree murder and manslaughter in the death of 2-year-old daughter Caylee. A faint "splort" heard from the general direction of CNN studios may or may not have been Nancy Grace's head exploding.
10 After 168 years of publication, Britain's News of the World shuts down amid claims of phone hacking, police bribery, improper influence and other misdeeds most assumed were just standard practice for media outlets owned by Rupert Murdoch.
23, 25 Since Pioneer Day (July 24) falls on a Sunday this year, every city in the state is confused as to how to not celebrate Utah's birthday. Most chose to throw festivities on Saturday, while Salt Lake City proper went with Monday to effectively inconvenience the maximum amount of people.
Dead in July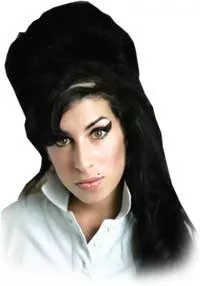 Singer Amy Winehouse, First Lady Betty Ford, roller derby pioneer Judy "Polish Ace" Sowinski, Sopranos actor Tom Aldredge, jazz singer Joe Lee Wilson, singer Cuddly Dudley, anti-censorship activist Henry Carlisle, Grass Roots singer Rob Grill, guitar maker Travis Bean, Motorhead guitarist Wurzel
AUGUST
1 Brigham Young University wins the Princeton Review's "most stone-cold-sober school" award for the 14th straight year, the longest run of any school on any of the Review's annual lists. Curiously, in the 2011 criterion, BYU rates lowest in the nation for alcohol, but only fourth lowest for marijuana use. Speculate away.
1 MTV celebrates its 30th anniversary by replaying some of the channel's original 1981 launch programming—on sister network VH1 Classic. Who has time for "music videos" when there are guidos and pregnant teens to exploit?
9 Polygamous sect leader Warren Jeffs is sentenced to life in prison by a Texas jury for sexually assaulting underage followers, despite his warnings a week earlier that a "whirlwind of judgment" would befall the world (meaning, Texas and the rest of the planet) if "God's humble servant" (meaning, him) wasn't set free. Unless you count the subsequent weekend opening of Glee: The 3-D Concert Movie, the "whirlwind" did not come to pass.
17 Utah DABC director Dennis Kellen is asked resign by Gov. Herbert after allegations of "serious violations" of state procurement law. "I have lost confidence in DABC leadership," says Herbert, who also calls for full audit of the profitable-yet-somehow-money-bleeding booze agency. When asked if the government should remain in the alcohol business, Herbert replies, "Why not? Whatsamatta?"
23 A 5.9 earthquake, a rarity on the U.S. eastern seaboard, strikes Virginia and is felt in Washington, D.C., and New York. From his jail cell, Warren Jeffs is heard to be saying, "Huh?! Huh?!"
Dead in August
Warrant singer Jani Lane, bluesman David "Honeyboy" Edwards, pro wrestler Donna Christianello, Jimmy Kimmel Live! sidekick Frank Potenza, MMA fighter Shawn Tompkins, football player/actor Bubba Smith
SEPTEMBER
6 In a rare Utah case of not bending over for a big-box corporate retailer, the Salt Lake City Council decides to leave zoning laws intact and tell Walmart it has to use the existing structure of a long-closed Kmart on Parleys Way instead of demolishing it and building a new, larger one. A company statement lamented that "Walmart won't be able to give the community what it deserves," while PeopleOfWalmart.com was more upbeat, observing, "There's still plenty of room for fatties and mulletheads in there."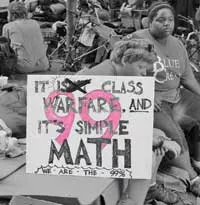 17 Occupy Wall Street comes into being, with thousands marching on the New York City financial district to protest The Man's bucks, bonuses, bailouts and whatever else ya got. The movement soon spreads to every major city in the country, including a Pioneer Park-based Occupy SLC faction (not) led by former City Weekly reporter Jesse Fruhwirth.
20 The U.S. military officially ends its don't ask, don't tell policy, allowing gay and lesbian personnel to go public with their sexual orientation. Overnight, Top Gun loses 75 percent of its kitsch appeal.
27 After 33 years on the show, Andy Rooney retires from CBS' 60 Minutes. He'll be fine, just fine.
29 The now-completely-rehabilitated DABC approves a $1,627 fine against Brewvies Cinema Pub for showing the R-rated The Hangover II back in June. The offenses contained in the movie, which ran in regular theaters open to under-21s for most of 2011, included male, female and transvestite nudity, as well as depicted and simulated sex acts, and an overall lackluster performance from Zach Galifianakis—all illegal in the presence of alcohol in Utah, even if it's on a 2-D screen. The worst part? Brewvies was turned in by … a strip club.
Dead in September
Country singer Johnny Mathis, actor Cliff Robertson, R&B singer Vesta Williams, Atomic Rooster guitarist John Du Cann, DC Comics artist Jack Adler, Ziggy artist Tom Wilson, Spartacus actor Andy Whitfield, e-book inventor Michael S. Hart, 44 members of the Lokomotiv Yaroslavl hockey team





OCTOBER
4 The Playboy Club, a new NBC drama that Salt Lake City affiliate KSL 5 refuses to air, is canceled after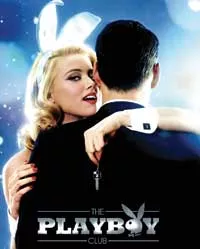 three basement-rated weeks, making it the first casualty of the 2011 fall season. Even better, this also marks the merciful death of We Are Utah!, an uber-cheesy "local content" replacement produced by KSL to fill the hour on Monday nights. Everybody wins.
8 Years in the making, and taxing, The Leonardo sci-tech museum finally opens in the old Salt Lake City Library building. Weeks later, someone notices.
12 Local Internet radio station Utah Free Media (UtahFM.org), after months of management turmoil and in-fighting, vacates the studio space it's occupied for its three years of existence, but vows to keep Webcasting until a new home is found: "We are not going off the air." Weeks later, UtahFM is off the air.

28 The St. Louis Cardinals defeat the Texas Rangers in Game 7 to win their 11th MLB World Series championship. Even more monumental: The early end to the series means that Fox will actually air The Simpsons' annual Halloween-themed "Treehouse of Horror" episode before Oct. 31.

Dead in October
Apple cofounder Steve Jobs, Libyan leader Muammar Gaddafi, Weezer bassist Mikey Welsh, pianist Roger Williams, Eraserhead actor T. Max Graham, Porky's actor Wyatt Knight, politician Scott White, serial killer Thomas Dillon, Sammy Hagar drummer Chuck Ruff, NASCAR driver Ken Rush, IndyCar driver Dan Wheldon, TV pitchman Don LaPre, Mexican wrestler Doctor X
NOVEMBER
7 Ex-Penn State University assistant head coach Jerry Sandusky is arrested on almost 40 counts of molesting young boys over a 15-year period. Soon after, Penn State fires beloved coach Joe Paterno and university president Graham Spanier for looking the other way. This latest event further complicates the branding decision between "2011: The Year of Sports Assholes" or "2011: The Year of Creepy Old Pedophiles."
8 Salt Lake City Mayor Ralph Becker wins a second term on Election Day, easily defeating 79-year-old challenger J. Allen Kimball. Becker says his re-election is "a nice affirmation of what we've been doing in the city," and then proceeds to bury Kimball in his backyard compost heap.
21 The U.S. national debt tops its gross domestic product for the first time since the 1940s. It'll be fine, just fine.
26 Billionaire owners and millionaire players finally agree to resume taking your money, ending the NBA lockout that's canceled nearly a fourth of the 2011-12 basketball season. Ironically, games are set to commence on Dec. 25.
Dead in November

The Saliva Sisters' Kristen Merrill, comedian Patrice O'Neal, Altered States director Ken Russell, bluesman Lee "Shot" Williams, bluesman Doyle Bramhall, guitarist/songwriter Jimmy Norman, sci-fi writer Anne McCaffrey, model Ana Grepo, Family Circus cartoonist Bil Keane, rapper Heavy D, boxer Joe Frazier, disco singer Andrea True, 60 Minutes' Andy Rooney
DECEMBER
3 Former pizza magnate and Republican presidential wannabe Herman Cain "suspends" his campaign after two months of sexual-misconduct allegations working against him and six months of his own campaign appearances working against him.
6 Despite some possible clues found in the Topaz Mountain area in September, father-in-law Steven Powell's arrest on kiddie-porn charges and husband/person of interest Josh Powell's continued douchebaggery from afar, West Valley City's Susan Cox Powell has now been missing for two years.
7 A story about BYU-Idaho banning "skinny jeans," published by Brigham Young University's independent Student Review, blows up online, eventually reaching The Huffington Post and Gawker ("Skinny jeans: Trousers of the devil?"). A subsequent story published by BYU-Idaho's Scroll tells of a sign posted at the campus testing center that says, essentially, that if you're unsure if your pants are too tight, pray on it: "The Spirit will tell you whether what you are wearing is appropriate or not." Reached for comment, The Spirit says, "What am I, Tim Gunn? I'm busy advising Mitt here."
12 Former Salt Lake City mayor and ex-director of High Horse, uh, High Road for Human Rights Rocky Anderson announces that he's launching his campaign for the 2012 presidency with his own Justice Party. Rocky supporters cheer this decision for the balance an independent party will bring to the race; everyone else cheers it because they'll never hear from Anderson again.
14 According to a Pew Research Center study, only 51 percent of American adults are married—a record low, and it will likely dip below half in coming years. Also, a related study revealed that 39 percent of Americans believe that marriage is becoming "obsolete." Reached for comment, The Spirit says, "Don't worry—Mitt and I have a plan."
Dead in December

Salt Lake City musician/artist Bob Moss, North Korean leader Kim Jong Il, Czech politician Vaclav Havel, MASH actor Harry Morgan, author Russell Hoban, author Christopher Hitchens, bluesman Hubert Sumlin, singer Dobie Gray, Laugh-In comic Alan Sues, Captain America writer Joe Simon, rapper Slim Dunkin, sci-fi writer T.J. Bass, singer Jon Bon Jovi