Page 2 of 4



APRIL
5 A Utah tea party movement organizer posits that Gov. Gary Herbert will face tough re-election obstacles in 2012, not unlike those that ousted Sen. Bob Bennett in 2010 and have also made Sen. Orrin Hatch's tiny, tiny upper lip very sweaty. "Politically, he's very weak," Tea Party leader David Kirkham tells the Deseret News. "I haven't spoken to a single federal or state legislator who thinks he's a strong leader." Reached for comment, Herbert's spokespeople say the guv is "most certainly not curled up under his desk, sucking his thumb, OK?"
8 President Obama, House Republicans and Senate Democrats agree on a stopgap spending bill to prevent a government shutdown after their failure to pass the 2011 federal budget. On April 15, all federal operations would be turned over to Big Mike's Pawn & Loan.
26 Utah legislative leaders somehow figure out a way to keep open nine highly profitable state liquor stores that were due to be closed because of budget cuts, at least until February 2012 (a $1.2 million-grossing store at 1457 S. Main in Salt Lake City, which was shut down in March, however, wouldn't make a comeback). Fortunately, the Utah Department of Alcoholic Beverage Control is a legit, above-board operation that will continue to manage such profits honestly.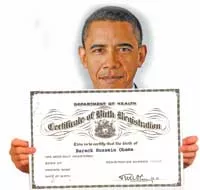 27 To shut up conspiracy theorists and "birthers," President Barack Hussein Obama (as he is formally identified on right-wing talk radio) finally produces his long-form birth certificate that says he was born in Hawaii, not Kenya. Naturally, this does not shut up conspiracy theorists and birthers, who still have books to move.
28 Actor Steve Carell makes his final appearance as Dunder Mifflin boss Michael Scott on NBC's The Office, exiting the series three weeks before its seventh-season finale. Asked why he'd pull out so suddenly before completion and then leave such a mess, Carell replies, "That's what she said!"
29 Prince William and Kate Middleton marry in Westminster Abbey; the Royal Wedding is watched by 27 million British TV viewers and, staggeringly, 23 million Americans, marking the most U.S. attention ever paid to a plain, skinny brunette and a balding albino. Related, Kate's sister Pippa is also now a celebrity for no discernable reason, prompting birthers to demand she produce a non-Kardashian birth certificate.
Dead in April

Singer Phoebe Snow, X-Ray Spex singer Poly Styrene, author Beverly Barton, Restrepo filmmaker Tim Hetherington, Doctor Who actress Elisabeth Sladen, pro wrestler Larry Sweeney, serial killer Edward Edwards, CSI actor Skip O'Brien, folk singer Gil Robbins, Manowar drummer Scott Columbus
MAY
1 Al-Qaida founder and leader Osama Bin Laden, the United States' No. 1 fugitive and Obama homonym, is killed by American Navy SEALs in Pakistan, shot dead with a double-tap to the chest and head; his body was buried at sea the next day. Stateside, it's reported that dozens of patriotic country singers are severely injured across the South while racing to recording studios to crank out celebratory anthems rhyming "Bin Laden" with "You been gotten."
6 Gov. Gary Herbert warns Utahns that "acute flooding" is possible due to double-size snowpacks and an impending storm, as spring has once again skipped the Beehive State entirely. While the resulting flooding over the next couple of months is nowhere near as severe as the state's famed 1983 waterworks, Utahns are at least treated to several weeks of local TV news reporters standing in puddles while wearing unflattering rubber boots.
12 After 11 months of cleanup of 32,000 gallons of spilled Chevron crude oil, Liberty Park pond reopens to the public as SLC Mayor Ralph Becker presides over the annual Celebrate the City event and cuts the (presumably biodegradable) ribbon. Some area residents are concerned that clean-up efforts weren't thorough enough but conceded that, if a Creature From the Black Lagoon-esque monster eats a few drum-circle hippies, "We're good with that."
13 CBS and Warner Bros. Television announce that former That '70s Show star/current Twitterer Ashton Kutcher will replace Charlie Sheen on Two & a Half Men. "Enjoy the show, America," Sheen reacts, adding, "Enjoy seeing a 2.0 in the demo every Monday, WB" (the show averaged a 9.0 ratings share during the Sheen days). Unidentified friends say Sheen is "devastated" that he's been replaced on Men and could do something desperate—like take a new sitcom job on … cable.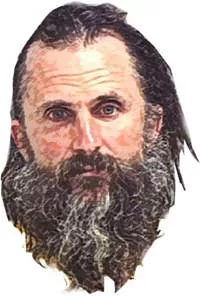 25 Brian David Mitchell is sentenced to life in prison at the federal courthouse in Salt Lake City for the kidnapping and torture of Elizabeth Smart, who addressed her attacker in court—after father Ed Smart, of course. "I know that in this life or in the next you will be held responsible for what you have done, and I hope you're ready for that day when it comes," Elizabeth says. Since the sentencing, Ed Smart has been unavailable to the media for upward of five minutes at a time.
Dead in May

Pro wrestler "Macho Man" Randy Savage, actor Jeff Conaway, singer Gil-Scott Heron, porn actress Echo Valley, Los Angeles Times reporter Jack Jones, model Mutsumi Fujisaki, jazz trumpeter Snooky Young, actor/director Jackie Cooper
JUNE
1 The Salt Lake Tribune reports that Utah Rep. Jason Chaffetz maybe kinda sorta thinking about considering to run against Senator For Life Orrin Hatch in 2012. Chaffetz later gets kinda sorta serious about the possibility as the press fuels the fire (City Weekly even put him on the cover in late June), but is smacked across the nose by a huge bag of Hatch money and sent whimpering back to the pound by August.
2 Mitt Romney officially announces his plans to seek the Republican presidential nomination in 2012, joining Herman Cain, Ron Paul, Michele Bachmann, Rick Perry, Newt Gingrich and a host of other GOP whackjobs who make him look almost elect-able. Almost.
12 The Dallas Mavericks beat the Miami Heat 4-2 to win their first-ever title in the 2011 NBA Finals, proving that dreams can come true, even for overprivileged millionaires who run back and forth and stuff rubber balls through metal hoops a couple of nights a week.
15 To far less fanfare, the Boston Bruins defeat the Vancouver Canucks 4-0 in Game 7 for their first NHL title in 39 years at the 2011 Stanley Cup Finals on the Canucks' home ice in British Columbia. The loss sparks a street riot that results in 17 torched cars, 101 arrests, $5 million in damages and a serious dent in the old "boring Canadians" stereotype, eh.
16 After months of fallout from the it-just-names-itself "Weinergate" fiasco involving penis pics sent via Twitter, sexting allegations and an unusual amount of young female contacts for a guy who looks like an even creepier version of Mr. Shue from Glee, New York Rep. Anthony Weiner resigns from Congress. Surprisingly, neither a VH1 reality show nor a Hanes endorsement have materialized.
21 Just as Ronald Reagan did in 1980, former Utah guv and semi-Mormon Jon Huntsman announces his bid for the presidency in Liberty State Park, N.J., with the Statue of Liberty in the background and Jimmy Carter, er, Barack Obama, in his sights.
29 Famous Mormon and doom enthusiast Glenn Beck signs off from his final TV show for Fox News after 2 1/2 sponsor-killing years on the cable net because he's too nuts for even Fox News. After packing up his chalkboards and aluminum-foil-lined tri-point hats, Beck (who continues to broadcast his
nationally syndicated radio show) moves onto GBTV.com, a pay-per-pocalypse Webcast. Crazy? By September, according to The Wall Street Journal, GBTV had more subscribers than the new Oprah Winfrey Network had viewers.
Dead in June
Columbo actor Peter Falk, Jackass star Ryan Dunn, Thrasher cofounder Eric Swenson, E Street Band saxophonist Clarence Clemons, singer-songwriter Andrew Gold, Gunsmoke actor James Arness