Page 3 of 4



JULY
1 The National Basketball Association begins a lockout after billionaire owners and millionaire players—who, as mentioned earlier, run back and forth and stuff rubber balls through metal hoops a couple of nights a week—can't come to an agreement over the size of their respective money piles. Somehow, a cash-strapped nation sympathizes.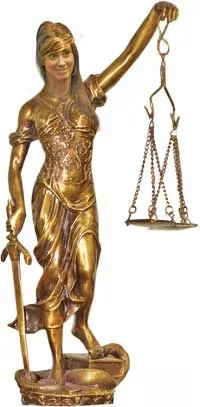 2 It's reported that, at the annual Lehi Round-Up Rodeo in Utah County, a hired-gun announcer asked if there were any "illegals" in the audience, then said, "Let's round 'em up and put 'em on a train," as a train conveniently chugged by in the distance. Round-Up officials, who never apologized for the remark, likely argued that the announcer wasn't hired for his racial sensitivity, but his razor-sharp improv skills.
7 Accused Florida mother Casey Anthony is found not guilty of first-degree murder and manslaughter in the death of 2-year-old daughter Caylee. A faint "splort" heard from the general direction of CNN studios may or may not have been Nancy Grace's head exploding.
10 After 168 years of publication, Britain's News of the World shuts down amid claims of phone hacking, police bribery, improper influence and other misdeeds most assumed were just standard practice for media outlets owned by Rupert Murdoch.
23, 25 Since Pioneer Day (July 24) falls on a Sunday this year, every city in the state is confused as to how to not celebrate Utah's birthday. Most chose to throw festivities on Saturday, while Salt Lake City proper went with Monday to effectively inconvenience the maximum amount of people.
Dead in July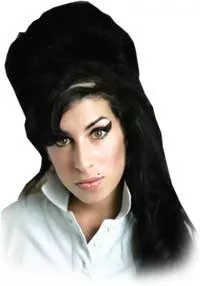 Singer Amy Winehouse, First Lady Betty Ford, roller derby pioneer Judy "Polish Ace" Sowinski, Sopranos actor Tom Aldredge, jazz singer Joe Lee Wilson, singer Cuddly Dudley, anti-censorship activist Henry Carlisle, Grass Roots singer Rob Grill, guitar maker Travis Bean, Motorhead guitarist Wurzel
AUGUST
1 Brigham Young University wins the Princeton Review's "most stone-cold-sober school" award for the 14th straight year, the longest run of any school on any of the Review's annual lists. Curiously, in the 2011 criterion, BYU rates lowest in the nation for alcohol, but only fourth lowest for marijuana use. Speculate away.
1 MTV celebrates its 30th anniversary by replaying some of the channel's original 1981 launch programming—on sister network VH1 Classic. Who has time for "music videos" when there are guidos and pregnant teens to exploit?
9 Polygamous sect leader Warren Jeffs is sentenced to life in prison by a Texas jury for sexually assaulting underage followers, despite his warnings a week earlier that a "whirlwind of judgment" would befall the world (meaning, Texas and the rest of the planet) if "God's humble servant" (meaning, him) wasn't set free. Unless you count the subsequent weekend opening of Glee: The 3-D Concert Movie, the "whirlwind" did not come to pass.
17 Utah DABC director Dennis Kellen is asked resign by Gov. Herbert after allegations of "serious violations" of state procurement law. "I have lost confidence in DABC leadership," says Herbert, who also calls for full audit of the profitable-yet-somehow-money-bleeding booze agency. When asked if the government should remain in the alcohol business, Herbert replies, "Why not? Whatsamatta?"
23 A 5.9 earthquake, a rarity on the U.S. eastern seaboard, strikes Virginia and is felt in Washington, D.C., and New York. From his jail cell, Warren Jeffs is heard to be saying, "Huh?! Huh?!"
Dead in August
Warrant singer Jani Lane, bluesman David "Honeyboy" Edwards, pro wrestler Donna Christianello, Jimmy Kimmel Live! sidekick Frank Potenza, MMA fighter Shawn Tompkins, football player/actor Bubba Smith
SEPTEMBER
6 In a rare Utah case of not bending over for a big-box corporate retailer, the Salt Lake City Council decides to leave zoning laws intact and tell Walmart it has to use the existing structure of a long-closed Kmart on Parleys Way instead of demolishing it and building a new, larger one. A company statement lamented that "Walmart won't be able to give the community what it deserves," while PeopleOfWalmart.com was more upbeat, observing, "There's still plenty of room for fatties and mulletheads in there."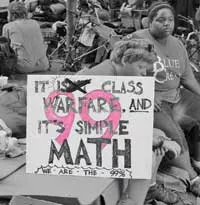 17 Occupy Wall Street comes into being, with thousands marching on the New York City financial district to protest The Man's bucks, bonuses, bailouts and whatever else ya got. The movement soon spreads to every major city in the country, including a Pioneer Park-based Occupy SLC faction (not) led by former City Weekly reporter Jesse Fruhwirth.
20 The U.S. military officially ends its don't ask, don't tell policy, allowing gay and lesbian personnel to go public with their sexual orientation. Overnight, Top Gun loses 75 percent of its kitsch appeal.
27 After 33 years on the show, Andy Rooney retires from CBS' 60 Minutes. He'll be fine, just fine.
29 The now-completely-rehabilitated DABC approves a $1,627 fine against Brewvies Cinema Pub for showing the R-rated The Hangover II back in June. The offenses contained in the movie, which ran in regular theaters open to under-21s for most of 2011, included male, female and transvestite nudity, as well as depicted and simulated sex acts, and an overall lackluster performance from Zach Galifianakis—all illegal in the presence of alcohol in Utah, even if it's on a 2-D screen. The worst part? Brewvies was turned in by … a strip club.
Dead in September
Country singer Johnny Mathis, actor Cliff Robertson, R&B singer Vesta Williams, Atomic Rooster guitarist John Du Cann, DC Comics artist Jack Adler, Ziggy artist Tom Wilson, Spartacus actor Andy Whitfield, e-book inventor Michael S. Hart, 44 members of the Lokomotiv Yaroslavl hockey team