Page 4 of 4



OCTOBER
4 The Playboy Club, a new NBC drama that Salt Lake City affiliate KSL 5 refuses to air, is canceled after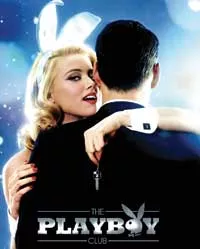 three basement-rated weeks, making it the first casualty of the 2011 fall season. Even better, this also marks the merciful death of We Are Utah!, an uber-cheesy "local content" replacement produced by KSL to fill the hour on Monday nights. Everybody wins.
8 Years in the making, and taxing, The Leonardo sci-tech museum finally opens in the old Salt Lake City Library building. Weeks later, someone notices.
12 Local Internet radio station Utah Free Media (UtahFM.org), after months of management turmoil and in-fighting, vacates the studio space it's occupied for its three years of existence, but vows to keep Webcasting until a new home is found: "We are not going off the air." Weeks later, UtahFM is off the air.

28 The St. Louis Cardinals defeat the Texas Rangers in Game 7 to win their 11th MLB World Series championship. Even more monumental: The early end to the series means that Fox will actually air The Simpsons' annual Halloween-themed "Treehouse of Horror" episode before Oct. 31.

Dead in October
Apple cofounder Steve Jobs, Libyan leader Muammar Gaddafi, Weezer bassist Mikey Welsh, pianist Roger Williams, Eraserhead actor T. Max Graham, Porky's actor Wyatt Knight, politician Scott White, serial killer Thomas Dillon, Sammy Hagar drummer Chuck Ruff, NASCAR driver Ken Rush, IndyCar driver Dan Wheldon, TV pitchman Don LaPre, Mexican wrestler Doctor X
NOVEMBER
7 Ex-Penn State University assistant head coach Jerry Sandusky is arrested on almost 40 counts of molesting young boys over a 15-year period. Soon after, Penn State fires beloved coach Joe Paterno and university president Graham Spanier for looking the other way. This latest event further complicates the branding decision between "2011: The Year of Sports Assholes" or "2011: The Year of Creepy Old Pedophiles."
8 Salt Lake City Mayor Ralph Becker wins a second term on Election Day, easily defeating 79-year-old challenger J. Allen Kimball. Becker says his re-election is "a nice affirmation of what we've been doing in the city," and then proceeds to bury Kimball in his backyard compost heap.
21 The U.S. national debt tops its gross domestic product for the first time since the 1940s. It'll be fine, just fine.
26 Billionaire owners and millionaire players finally agree to resume taking your money, ending the NBA lockout that's canceled nearly a fourth of the 2011-12 basketball season. Ironically, games are set to commence on Dec. 25.
Dead in November

The Saliva Sisters' Kristen Merrill, comedian Patrice O'Neal, Altered States director Ken Russell, bluesman Lee "Shot" Williams, bluesman Doyle Bramhall, guitarist/songwriter Jimmy Norman, sci-fi writer Anne McCaffrey, model Ana Grepo, Family Circus cartoonist Bil Keane, rapper Heavy D, boxer Joe Frazier, disco singer Andrea True, 60 Minutes' Andy Rooney
DECEMBER
3 Former pizza magnate and Republican presidential wannabe Herman Cain "suspends" his campaign after two months of sexual-misconduct allegations working against him and six months of his own campaign appearances working against him.
6 Despite some possible clues found in the Topaz Mountain area in September, father-in-law Steven Powell's arrest on kiddie-porn charges and husband/person of interest Josh Powell's continued douchebaggery from afar, West Valley City's Susan Cox Powell has now been missing for two years.
7 A story about BYU-Idaho banning "skinny jeans," published by Brigham Young University's independent Student Review, blows up online, eventually reaching The Huffington Post and Gawker ("Skinny jeans: Trousers of the devil?"). A subsequent story published by BYU-Idaho's Scroll tells of a sign posted at the campus testing center that says, essentially, that if you're unsure if your pants are too tight, pray on it: "The Spirit will tell you whether what you are wearing is appropriate or not." Reached for comment, The Spirit says, "What am I, Tim Gunn? I'm busy advising Mitt here."
12 Former Salt Lake City mayor and ex-director of High Horse, uh, High Road for Human Rights Rocky Anderson announces that he's launching his campaign for the 2012 presidency with his own Justice Party. Rocky supporters cheer this decision for the balance an independent party will bring to the race; everyone else cheers it because they'll never hear from Anderson again.
14 According to a Pew Research Center study, only 51 percent of American adults are married—a record low, and it will likely dip below half in coming years. Also, a related study revealed that 39 percent of Americans believe that marriage is becoming "obsolete." Reached for comment, The Spirit says, "Don't worry—Mitt and I have a plan."
Dead in December

Salt Lake City musician/artist Bob Moss, North Korean leader Kim Jong Il, Czech politician Vaclav Havel, MASH actor Harry Morgan, author Russell Hoban, author Christopher Hitchens, bluesman Hubert Sumlin, singer Dobie Gray, Laugh-In comic Alan Sues, Captain America writer Joe Simon, rapper Slim Dunkin, sci-fi writer T.J. Bass, singer Jon Bon Jovi